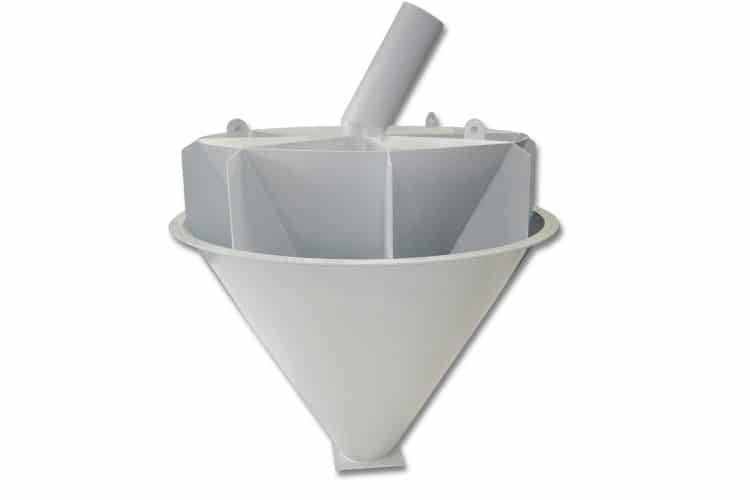 The Coperion K-Tron ProBlendTM Zone Blender is designed for blending or homogenizing free-flowing bulk material within a hopper or silo, thus allowing different zones of material to discharge at different rates.
The internal flow baffles are optimized for more efficient blending in a larger variety of industrial applications. Thus reduces the likelihood of bridging or rat-holing with many materials. The compact and simple Zone Blender, with no moving parts, uses a combination of mass flow (first in – first out) and funnel flow (last in – last out) to help homogenize the blend and reduce the effect of segregation in re-circulating, batch or continuous systems, or any application requiring the blending of materials. It can be used for mixtures of many ingredients and is frequently employed by compounders, recyclers, food industry processors and others who require a uniform blend of materials at the use point. The Zone Blender is suitable for 1.2 m [4 ft] to 3.6 m [12 ft] diameter silos or hoppers.
This article is published by
Innovative and Sustainable Bulk Material Processing Solutions.
Coperion and Coperion K-Tron are system and equipment suppliers, including extruders, feeders, pneumatic conveying and components, who understand the importance of process efficiency. We design, develop, manufacture and maintain systems, machines and components for the plastic, ...