Thanks to its know-how and experience, Hiway designs customized systems to meet the customer's transport and dosing needs by analyzing its materials and their criticalities.
Among the range of products offered for dosing there are screw conveyors with continuous spiral and big-bag unloaders with load cells.
In the pictures an example of a system equipped with a measurement of the quantity entering the line.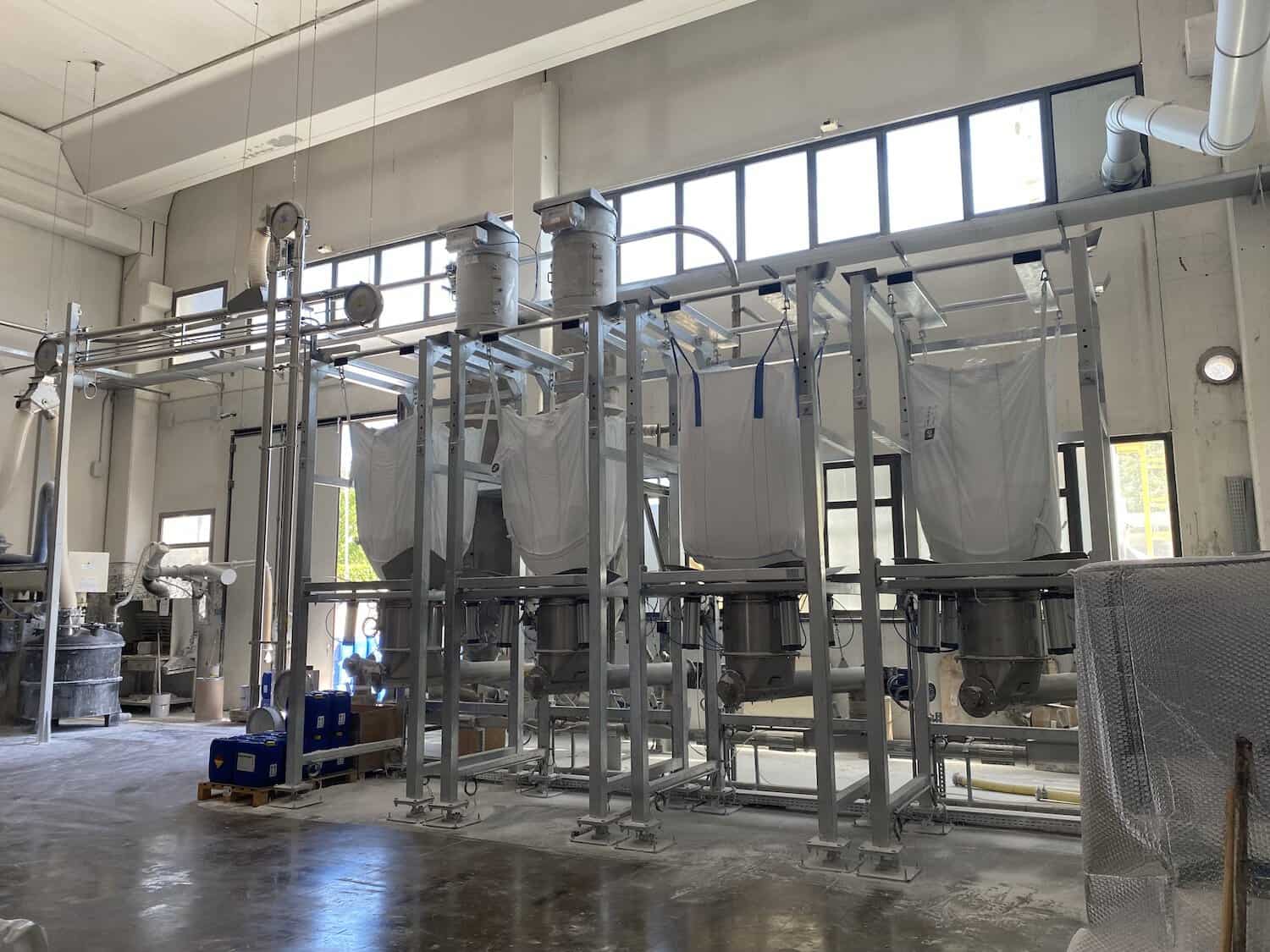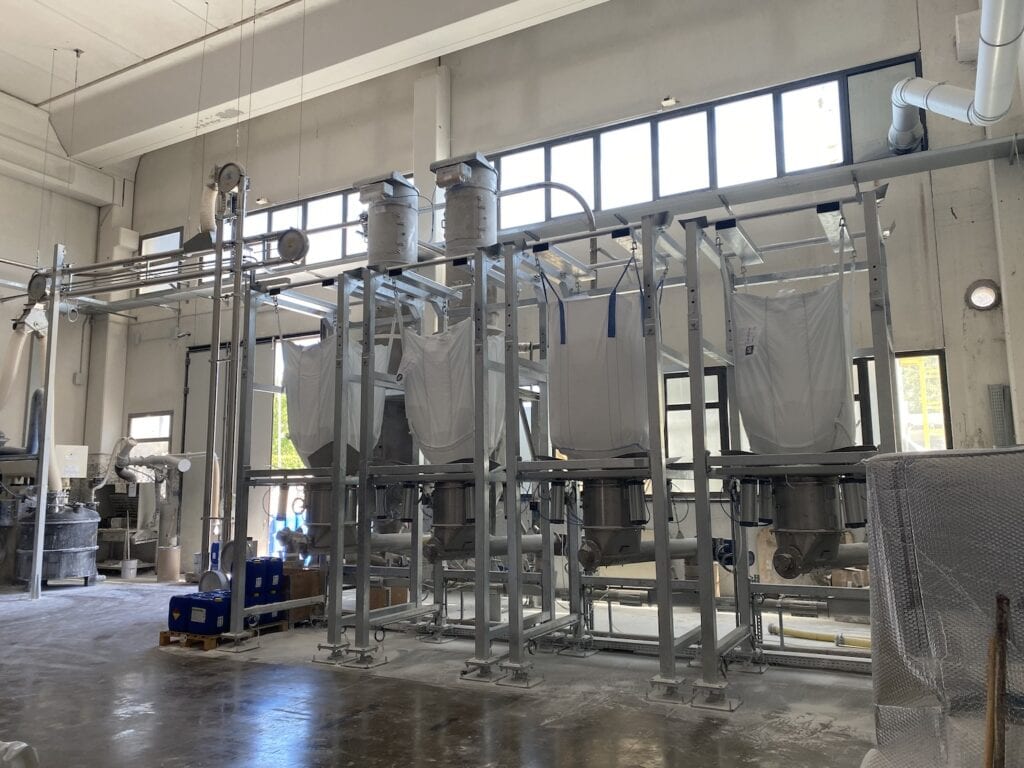 The screw conveyors, are made in multiple diameters and lengths, can be composed of a transport channel of different shapes: round, continuous tubular or open channel (closed with special removable inspection covers). In the pictures below a round-shape conveyor with one loading point and one discharge point.
The aim of this machine is to the transfer the material from the big-bag unloading station to the conveyor line, and also to dose the material from the big bags or from the bag-cutting hopper, by the regulation of its speed.
The big-bag unloaders can be mounted on load cells to set the quantity of material to be introduced into the lines. The entire process can be controlled using a software for the right dosage of the different ingredients in a recipe. Every detail is studied with the customer to manage the best solution.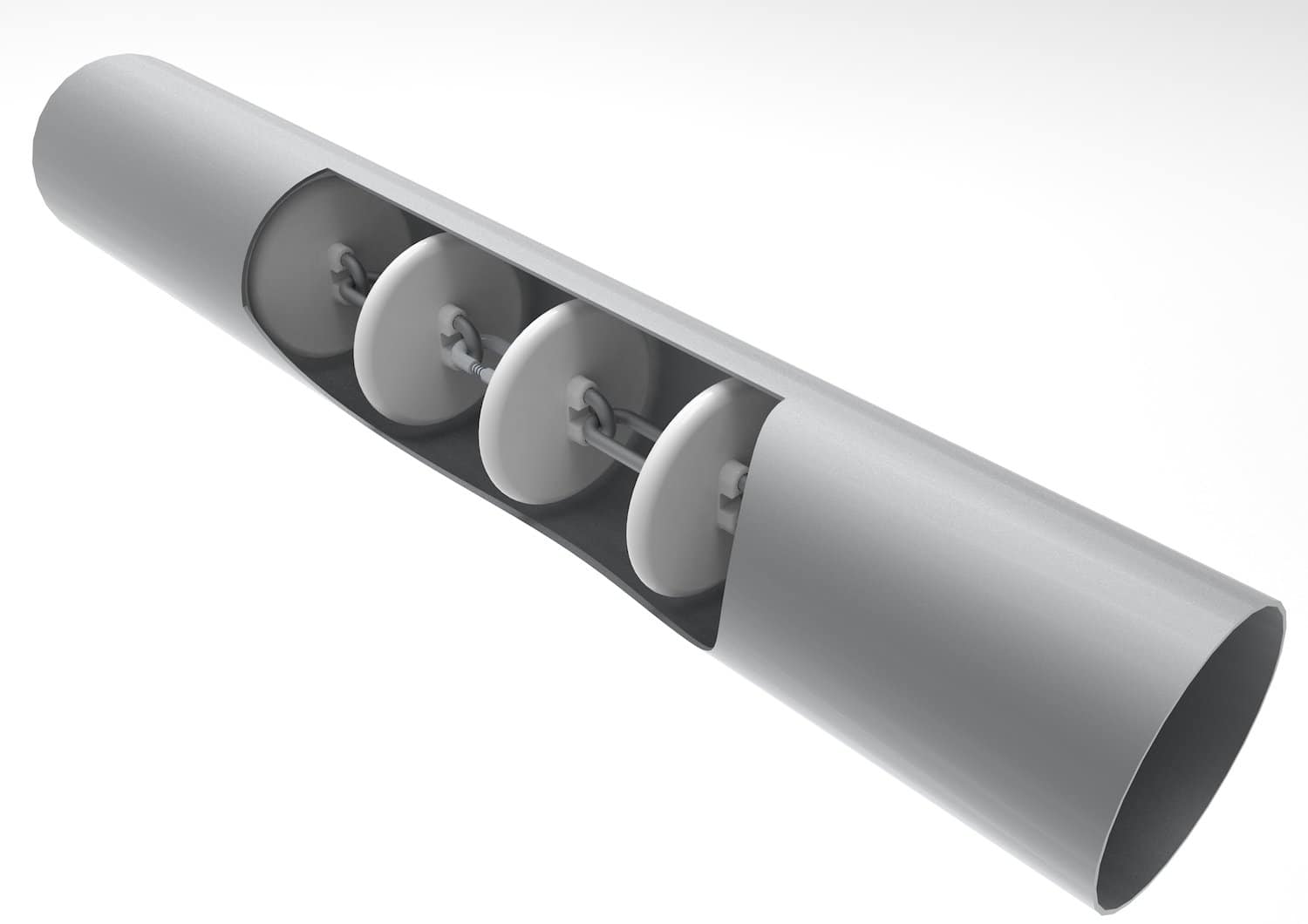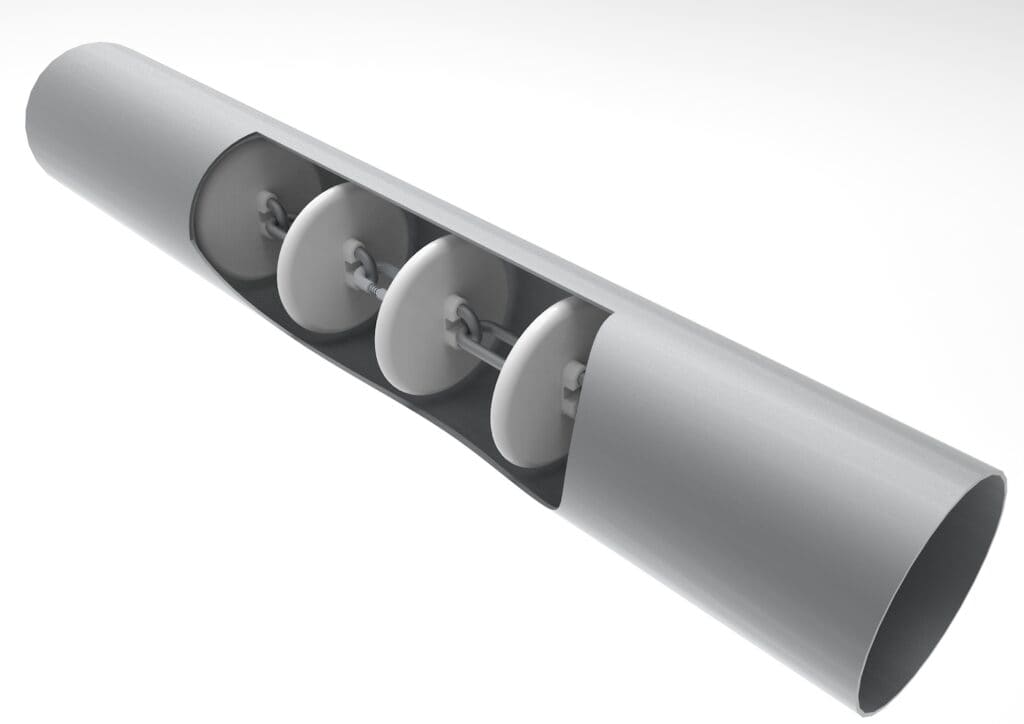 Hiway's skill is to dose, but also to transport the materials by means of its own chain/rope system equipped with plastic discs. Hiway's mechanical and/or aeromechanical conveyors are designed for both long and short distances with very low power consumption.
So after dosing, the mechanical distributors supply various type of powders and granules at multiple points within the pipeline.
In aeromechanical system the linear speed creates a cloud of air capable of fluidizing the material, giving it flowability even for several meters in height.
Dosing and conveying machines comply with standard for food contact and Atex applications.