Growing demand for high-performance and function-specific chemicals across the end-use industries such as oil and gas, pulp and paper, batteries, and personal care and cosmetics is expected to be one of the prime market growth factors.
As the specialty and fine chemicals industry continues to grow, Elcan Industries has positioned itself to continue meeting high industry demand. Elcan's toll manufacturing facility in Tuckahoe, NY is designed specifically to handle a wide range of various specialty chemicals. The facility has several different pieces of equipment that can help specialty chemical companies produce in spec product without ever having to be capitally committed to equipment. Elcan also offers companies the ability to ship-direct to their end customer and we handle the entire process from packaging, labeling, and sampling aspects of the project. Elcan strives to offer the highest quality of product to the companies we work with and has numerous process controls in place to ensure this is achieved. The facility is capable of handling multiple truckloads of products and our flexibility ensures a fast and efficient turnaround of material.
Sieving powders for the specialty and fine chemicals industry is where Elcan originally got started in the business of screening powders. Using our advanced proprietary line of high-energy and tumbler screeners, Elcan helps companies in the specialty chemical industry achieve tighter product specs while achieving higher yields. The unique line of high-energy screeners that are used at Elcan are capable of separating powders efficiently at sizes as fine as 10 microns. Our ability to offer our advanced sieving services on a tolling basis helps companies get a foothold into new markets or improve upon current processing without needing to purchase new equipment and train staff. Elcan acts as a solutions provider for many companies and we pride ourselves on our ability to make particle separations that are not achievable using conventional or ultrasonic sieves.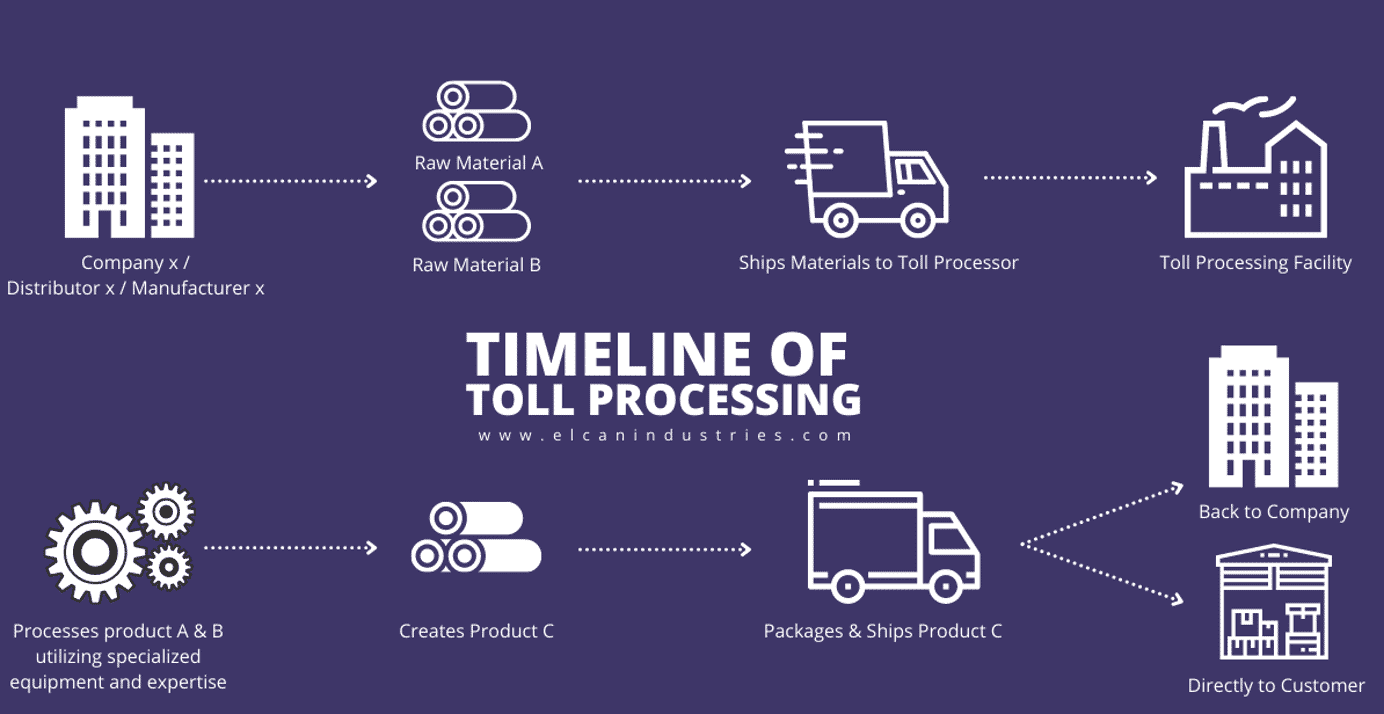 Additionally, Elcan Industries also offers repackaging, mixing/blending, hammer milling, and electromagnetic separation services to complement our line of screening services. Often, these processes and done in tandem, however, we do projects individually using this equipment as well. Elcan has the capability to package down from bulk bags into various different down-packing solutions. Elcan offers finished product packaging as well in order to allow companies to ship powders directly from our facility to their end customers. Elcan helps customers recover previously unusable powder using our line of hammer mills, sieves, and magnetic separators as well. Coarse and agglomerated powders can be refined into free-flowing powders using one of our hammer milling or delumping machines. Contaminated products can be sifted at any size to remove contaminants from the feedstock. If your powder has metallic contamination, Elcan can separate the contamination out using our Eriez DVMF dry powder magnet.
Elcan Industries focuses on working with companies to offer catered processing solutions to companies looking to sell various specialty chemical products on the open market. Our in-house laboratory helps customers generate COAs and ensures that no product leaves our facility without meeting the desired specification. Particle size analysis reports are included with every project in order to make sure that the highest levels of quality are achieved. Elcan offers testing on all our pieces of equipment and we encourage customers to send powders in for a trial. Elcan can handle virtually any quantity of powders from a few pounds to multiple truckloads. If there is a process that you need done that we do not currently offer, please don't hesitate to reach out as we are always open to exploring new developments and techniques.