The sensors send level measurement data via a wireless gateway to BinView® software-as-a service, a local display, or a PLC. The sensors offer a measuring range up to 98 feet and install in existing vessel openings or non-intrusively when measuring levels in plastic storage tanks or IBCs.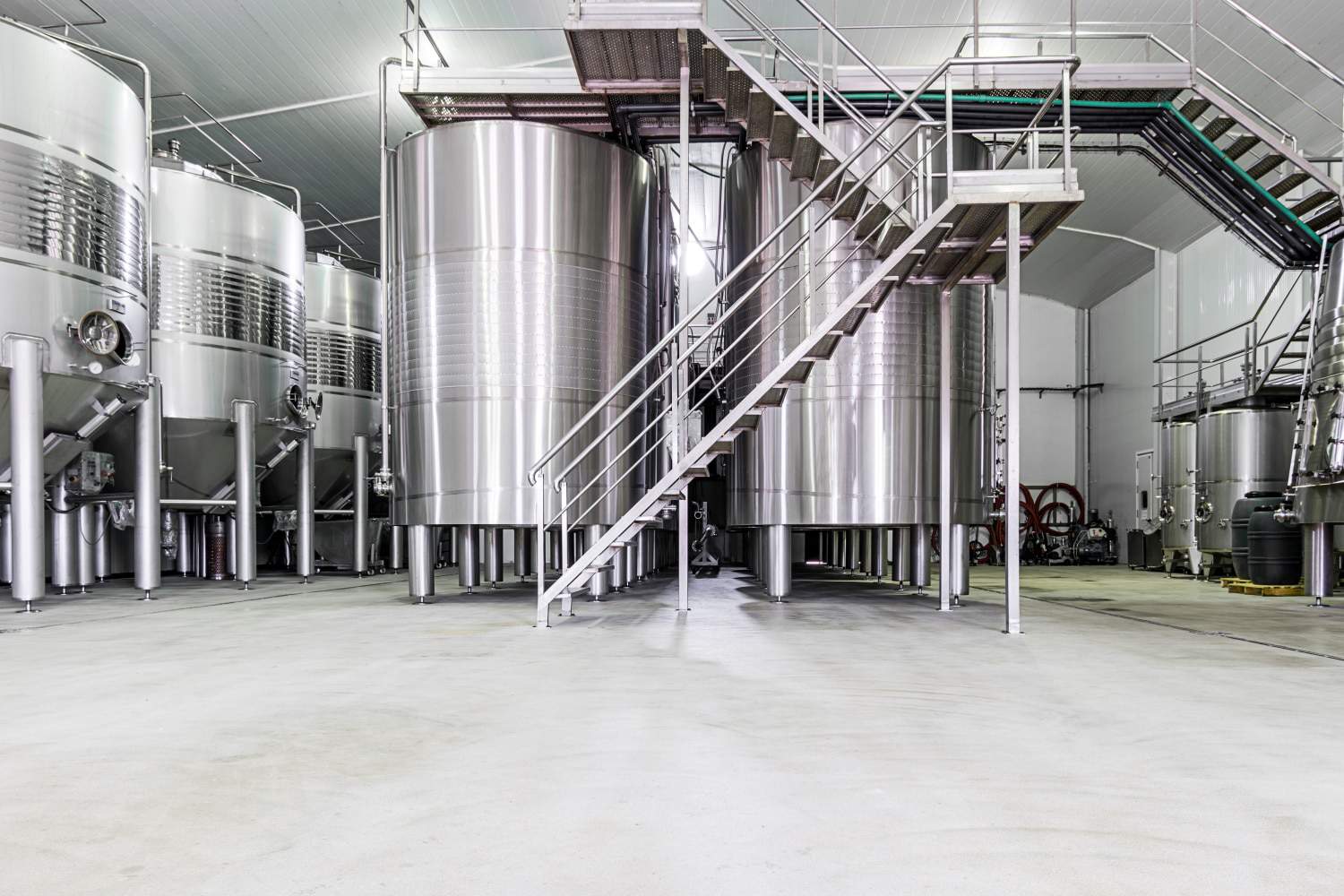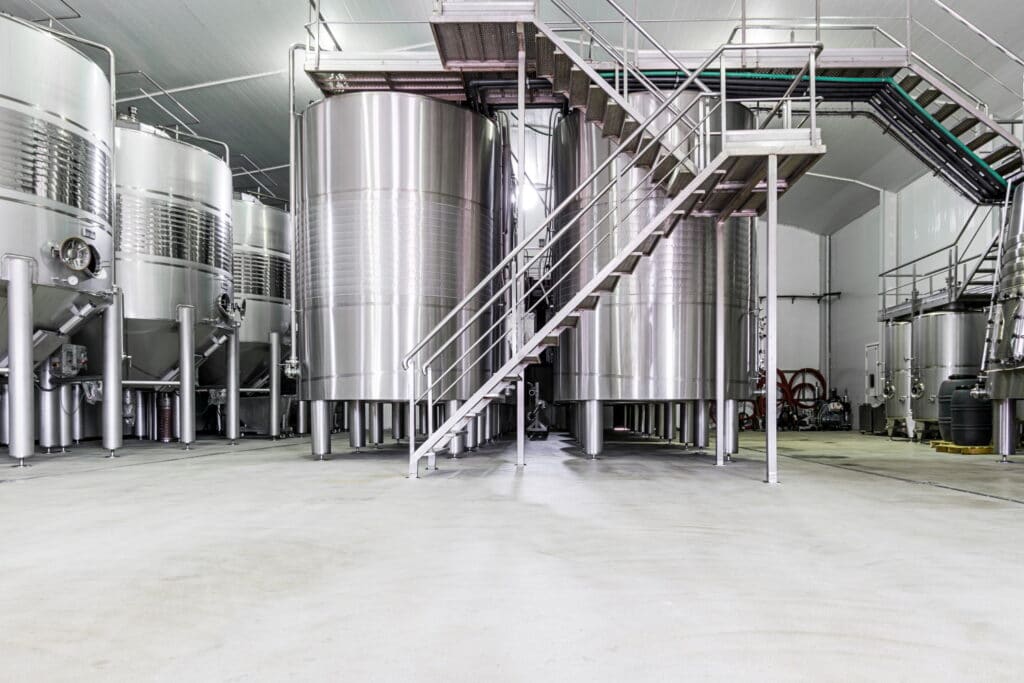 CNCR sensors are easily set up using a Bluetooth app downloaded to a cell phone or tablet. Setup can also be done on a PC using a Bluetooth USB adapter. Viewing of level measurements and changes to vessel parameters can be done via the app at distances up to 80 feet from the sensor. This allows for level monitoring and parameter adjustments to be made without climbing.
Examples of applications for compact non-contact radar by manufacturers processing food for humans or animals:
Food ingredients: Liquid ingredients take many forms such as sugars, extracts, and oils that can be translucent, opaque, or transparent. Solid ingredients in granule, pellet, or powder form.
Grain and milling: Level measurement in grain and animal feed silos, flour silos, and over conveyor belts.
Meat: Rendering silos containing blood-feather, lard, fat, tallow, grease, bone meal and other protein by-products.
Beverages: Makers of soft drinks, beer, liquor, energy drinks, or seltzers use water, juices, colorants, and additives in the production process.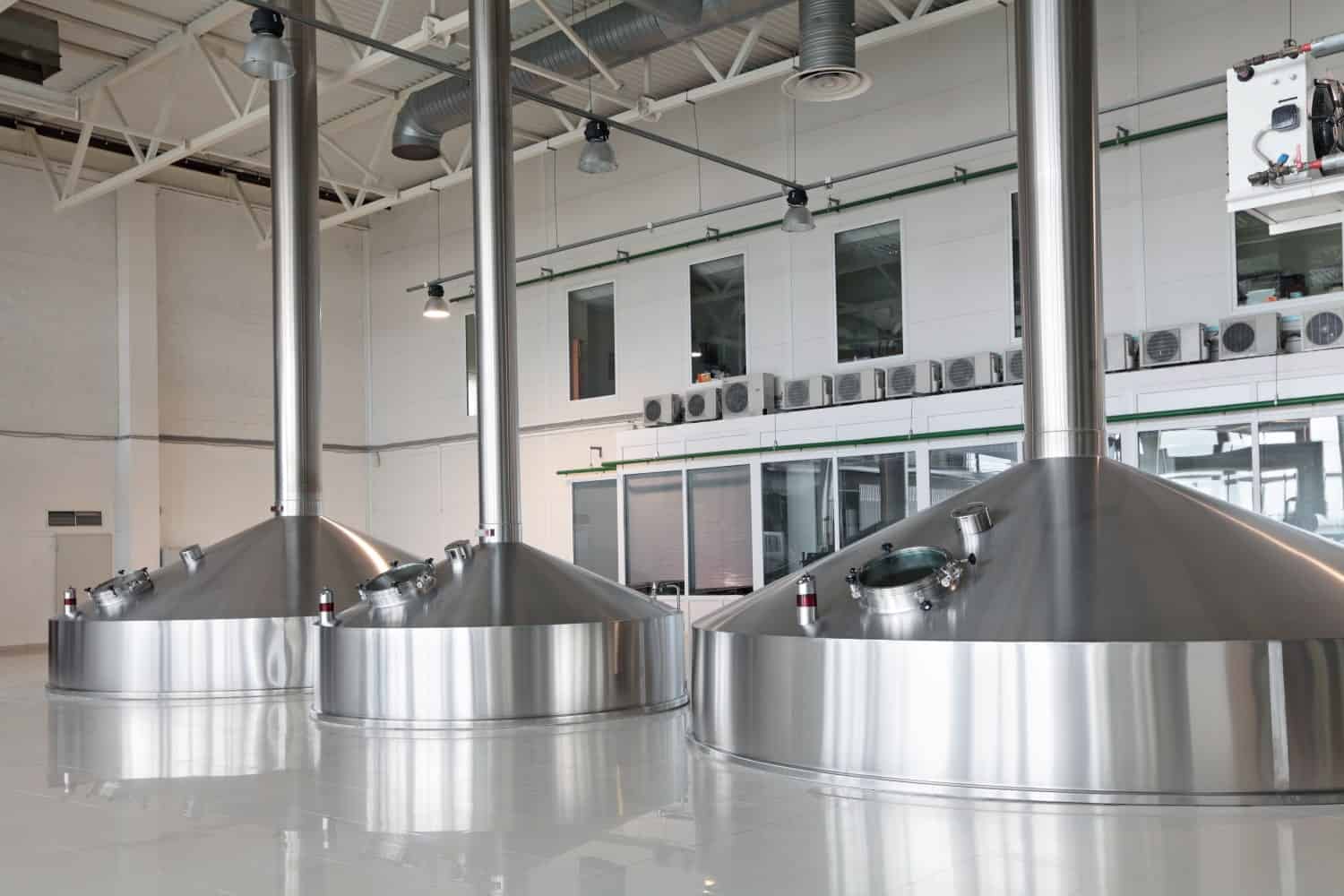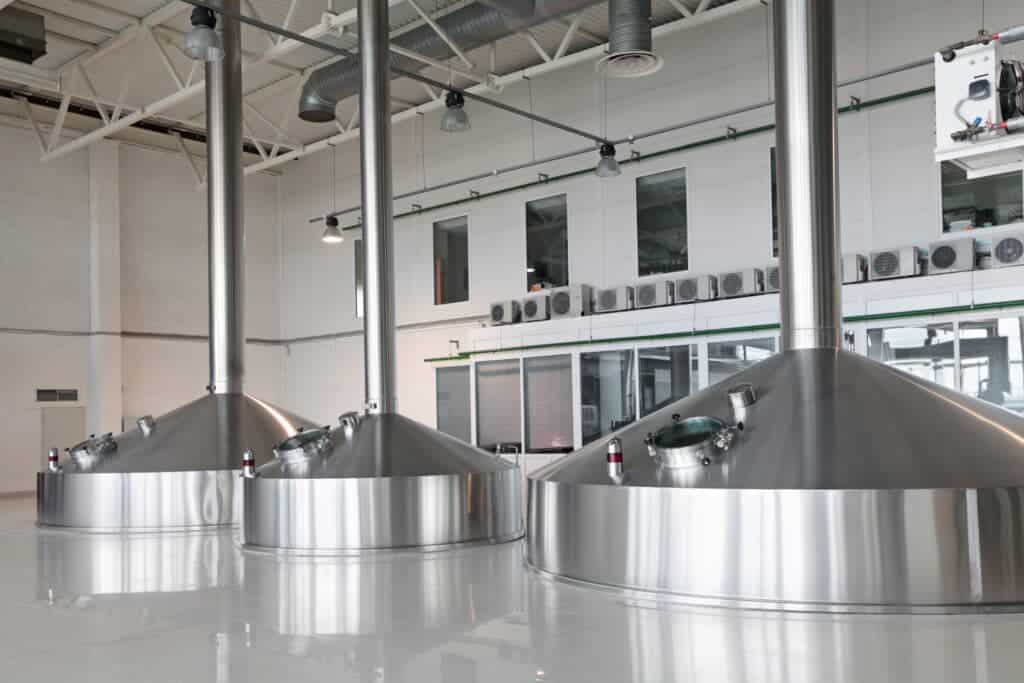 Breweries: Point level detection in malt milling, level measurement in fermentation, supply, and storage tanks, measuring levels of chemicals and cleaners used for sanitation.
Dairy: Level measurement in mixing and batching tanks, vats, and storage containers, monitoring levels of cleaning agents and solvents.
Animal fat: This ingredient is used at feed mills for feedstuffs for livestock and in pet foods. It is also used in the production of soap, lubricants, and fatty acids.
Milk and dairy products: Raw milk storage, processing, and pasteurization tanks.
Fat and oil processing: Margarine and shortening production using animal fats and oilseed processing for corn, canola, sunflower, and other oils for human consumption.
Egg processing: Tanks used for storing water used for chilling, cleaning, pasteurizing, and liquid egg processing.
Liquid food processing: Sauces, chocolates, and condiments measured as raw ingredients and finished products in storage tanks.
Cabled Connection Level Sensors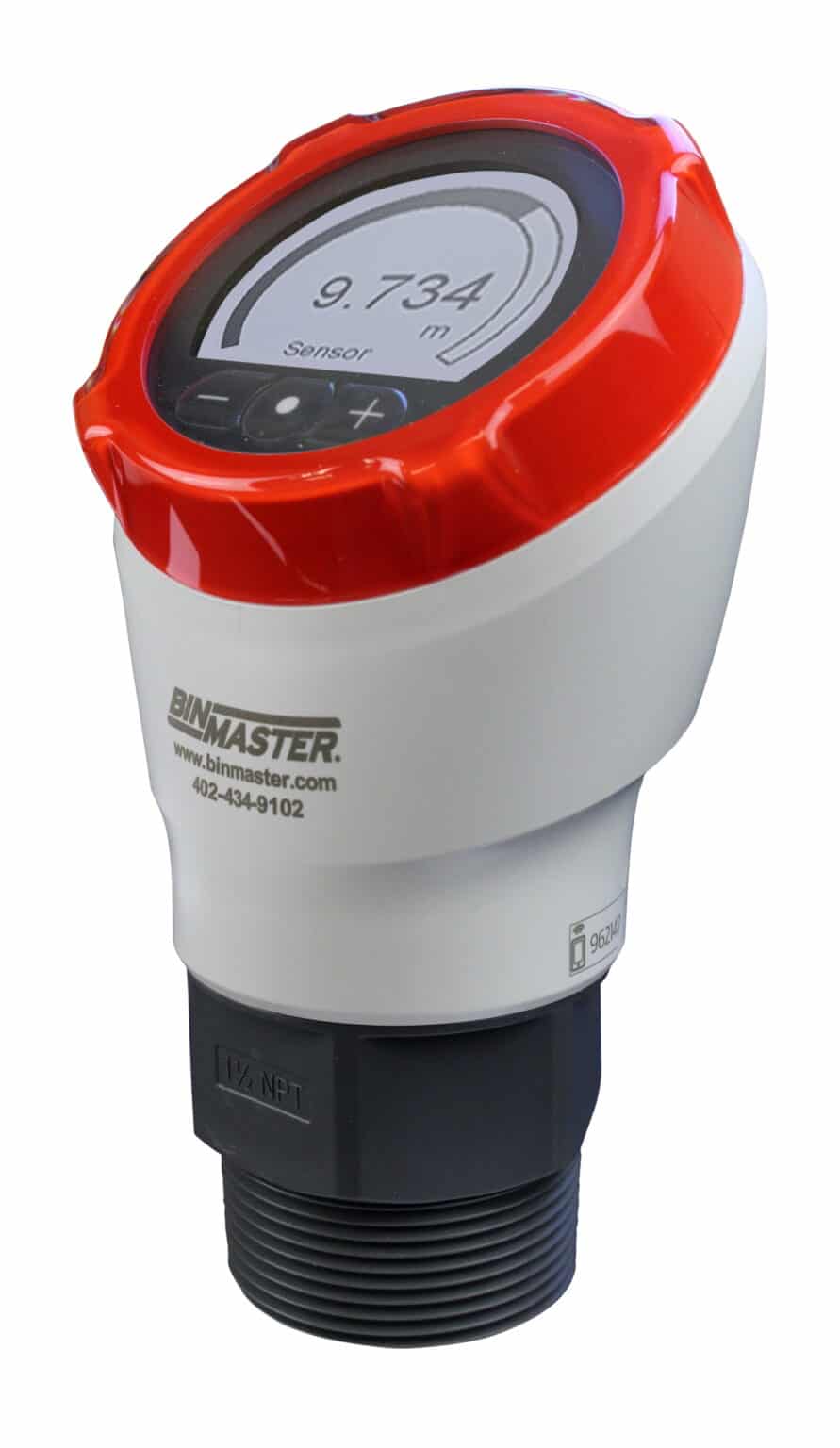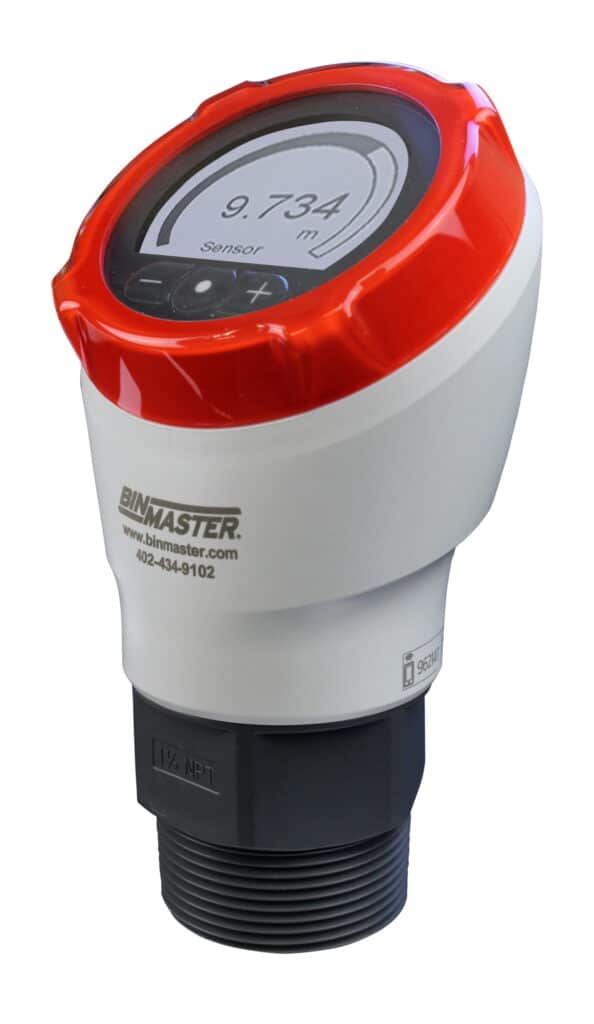 The CNCR-100 series sensors install using a polyurethane pigtail connection cable available in 16, 32, or 82-foot lengths. These sensors are rated to IP66/IP68 (3 bar) with housings made from durable PVDF material that has excellent chemical, abrasion, and flame resistance and UV stability. The FKM seal provides heat and chemical resistance for long-lasting durability.
Threaded NPT Level Sensors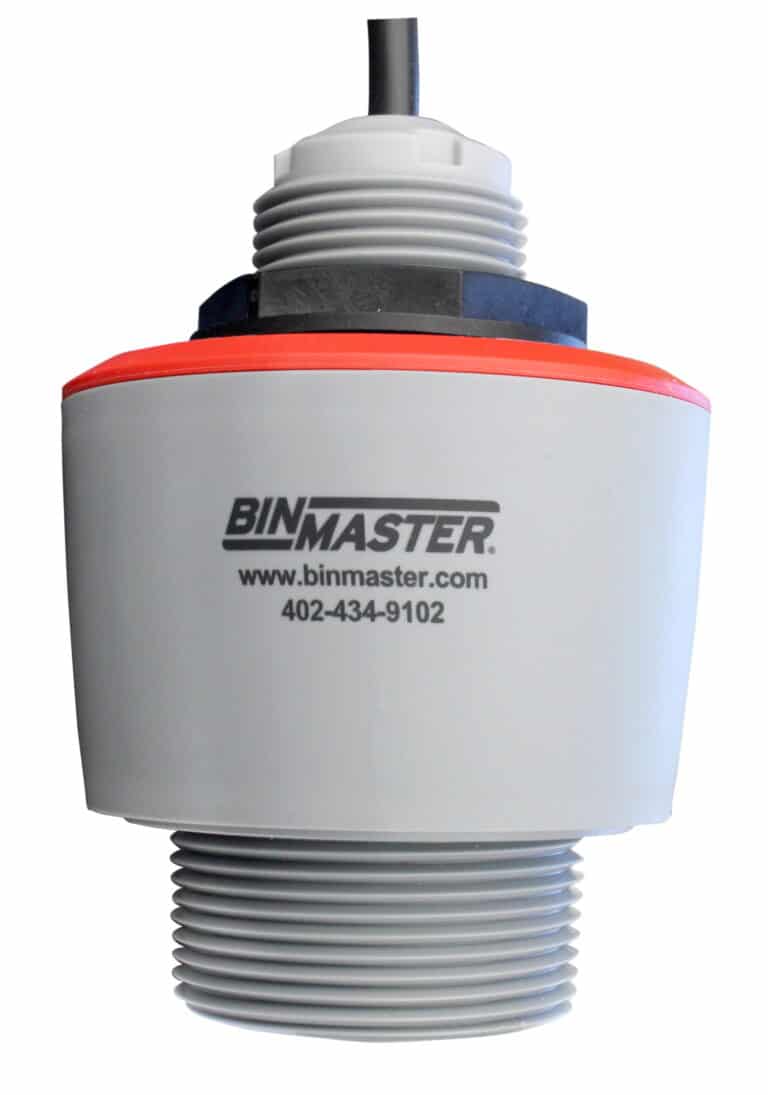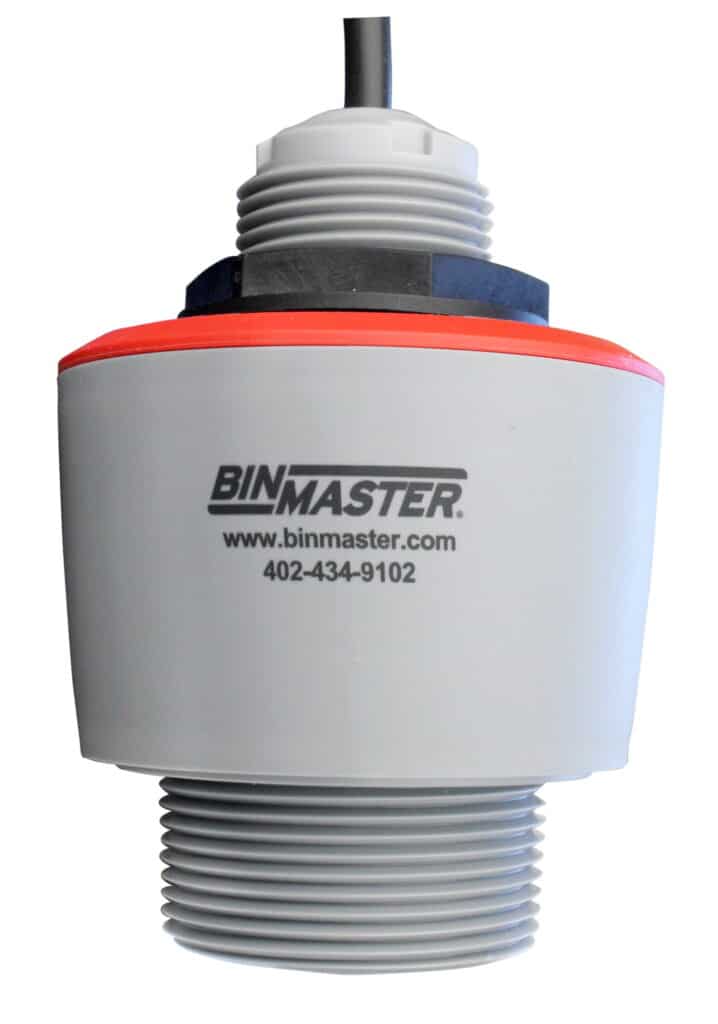 The CNCR-200 series sensors mount using a 1.5" threaded NPT or 1.5" threaded straight NPT connection. The enclosures are rated IP66/IP67, Type 4X to protect them from dust and water damage. They are ideal sensors for non-contact level measurement for basic solid and liquid level applications. They are particularly suitable for use in food storage silos and tanks, cleaners and solvents used for sanitization, or for measuring levels in plastic tanks or IBC containers through the tank walls.
CNCR benefits to the food industry
80 GHz technology, narrow 8° beam works reliably in challenging conditions
Simple installation and setup, fast setup using Bluetooth on a cell phone
No dead zone, measures right up to the face of the sensor
Chemical resistant enclosure, IP Rated for protection against dust and water ingress
Compact design fits in tight spaces, installs through existing openings
Real-time measurement to BinView® software or integrated into a plant's PLC
Increases safety, no climbing tanks, working over open tanks or sumps, or in confined spaces
No maintenance, low cost of ownership