Manufactured from stainless steel, carbon steel, or aluminum for 200 CFM to 3400 CFM.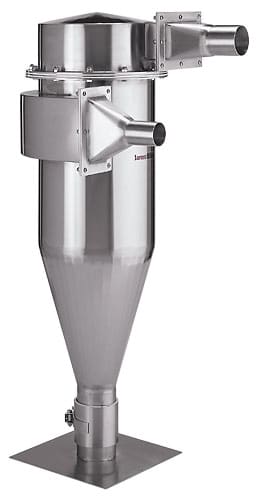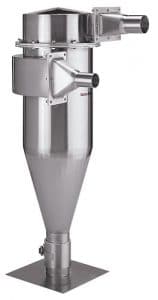 Options include: Clockwise or counterclockwise inlets/outlets, multiple inlets, wear liners, rotating tops (HE), perforated construction, access/cleanout doors, plain end, or flanged inlets/outlets.
Three-week delivery times remain standard. Lorenz manufactures a full line of conveying components…Valves & Gates, Couplings, Elbows, and fittings.
We are the conveying products people….