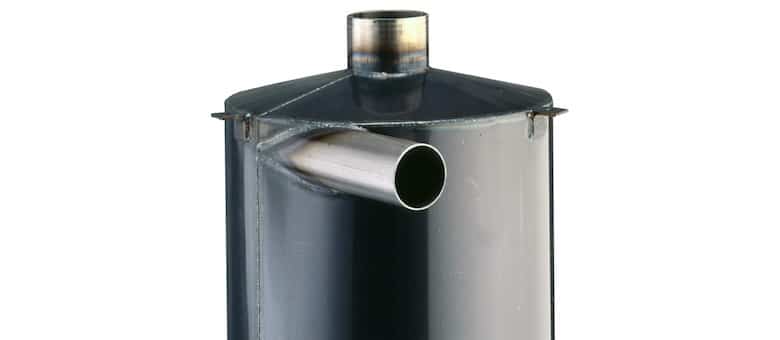 Lorenz Conveying Products manufactures cyclones for powders, fine materials, pellets, and larger materials.  Efficiency ratings are 96% and higher.
Manufactured from stainless steel, carbon steel, or aluminum for 200 CFM to 3400 CFM.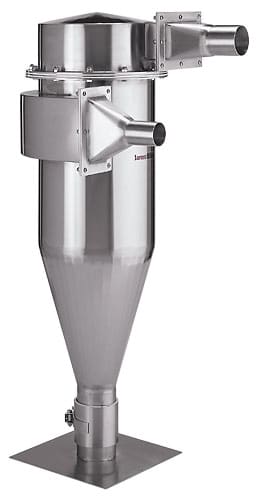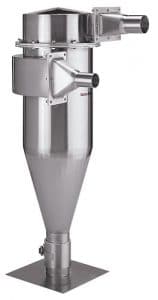 Options include: Clockwise or counterclockwise inlets/outlets, multiple inlets, wear liners, rotating tops (HE), perforated construction, access/cleanout doors, plain end, or flanged inlets/outlets.
Three-week delivery times remain standard. Lorenz manufactures a full line of conveying components…Valves & Gates, Couplings, Elbows, and fittings.
We are the conveying products people….
This article is published by
We are the Conveying Products People! For over 40 years, Lorenz Conveying Products has been North America's leading single source manufacturer of Couplings, Elbows, Fittings, Diverter Valves, Slide Gates, Iris Valves and Cyclones for pneumatic conveying, vacuum and bulk handling systems. Servicing Food, Petfood, Chemical, Grain ...