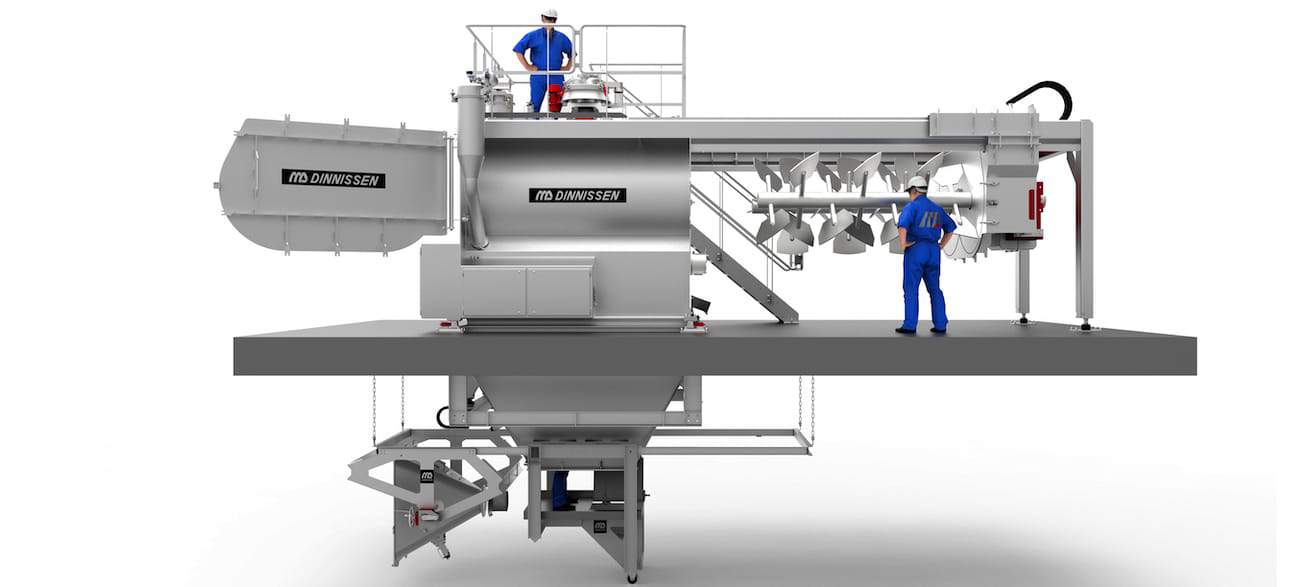 Hygienic mixer with a capacity of 5000 liters per batch reduces analysis costs and accelerates the production process.
Since 1948 Dinnissen Process Technology develops machines, complete processes and tailor-made solutions for the food, feed, pet food, and chemical industry. Here the focus lies on efficient processing of powders, pellets and granulates.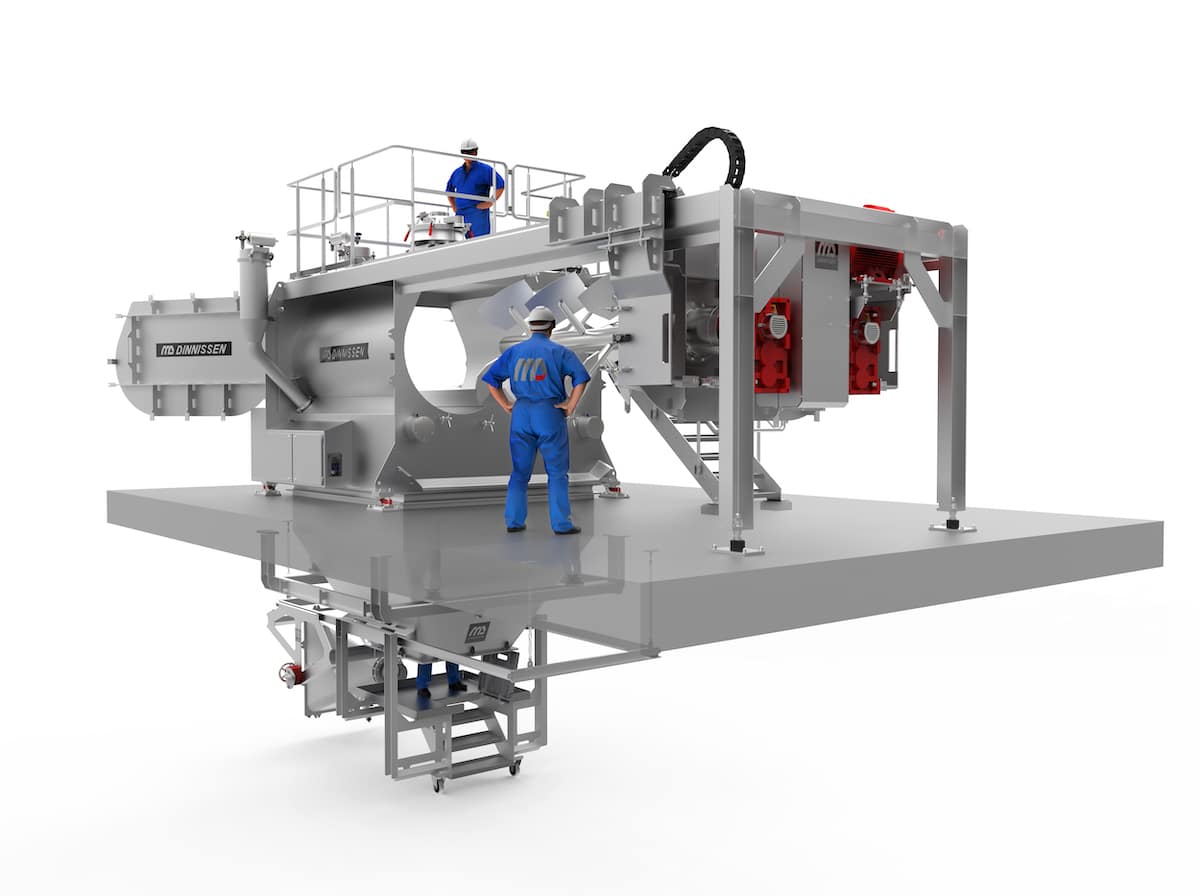 Innovation as base
It is well-known that Dinnissen implements novel innovations into working concepts, that huge food companies take over very successfully all over the world.
A good example of such a successful innovation is the Vacuum Core Coater, that was developed from Dinnissen in 1992. A couple of years later followed by the Lean Gravity mixing lines and the hammer mill with an automatic sieve changing system.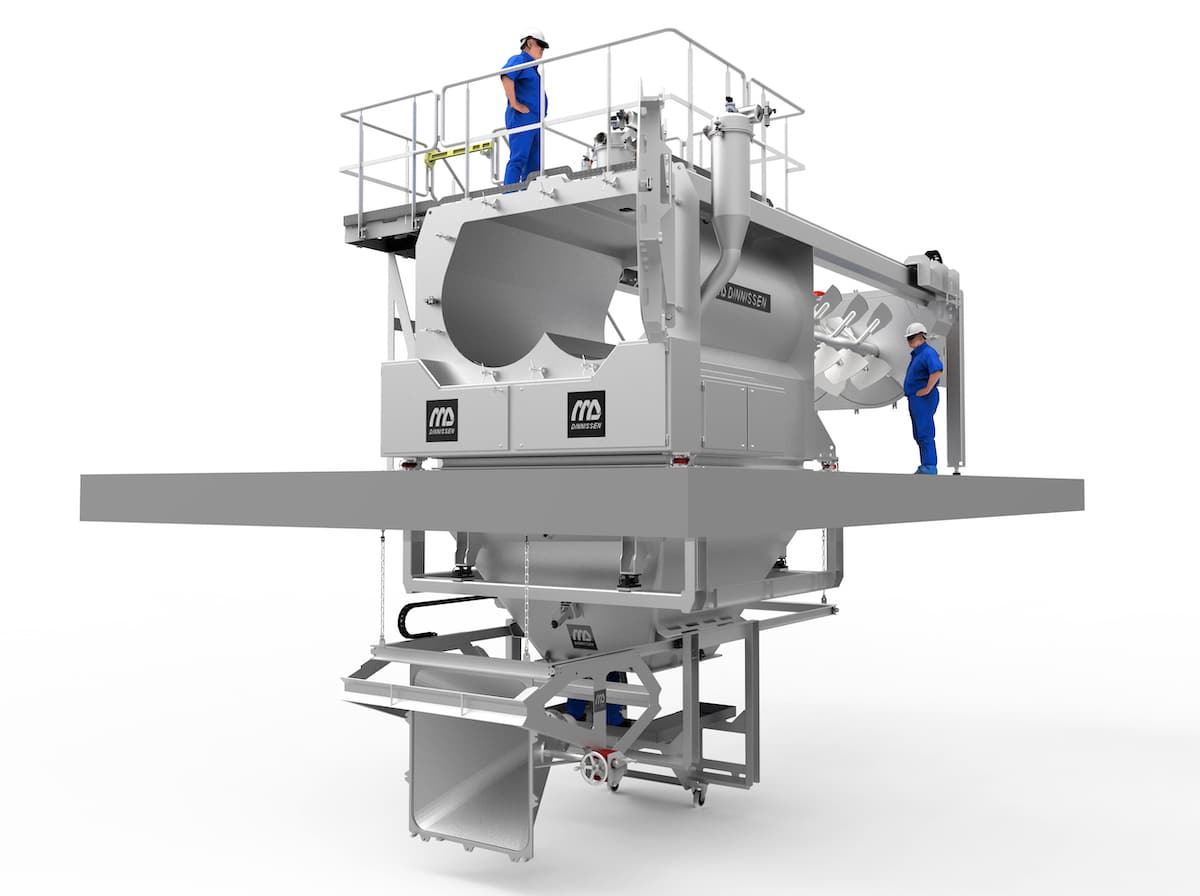 Pegasus® mixer for food premixes
The latest innovation is this new version of the Pegasus® mixer, that was designed for a Polish food producer. The interesting thing about this mixer is its volume because you can mix 5000 liter product per batch, with a percentage of 1:100.000. That mixer is an advancement of the successful Pegasus® mixer D-Topline, that is in use at a lot of companies worldwide.
But not only the volume in combination with a high mixing speed is a remarkable feature of this mixer. After the mixing process, it is important to clean the mixer quickly to realize product changes with a minimum loss of time. Here the system scores with thought-out engineering. The mixer can be provided with extra features to ensure a fast and easy cleaning process:
Big wing doors for perfect accessibility
Extendible mixer shafts to allow very easy and efficient cleaning of the mixing paddles
Double bomb door hatches for a fast and complete emptying of the mixing chamber
CIP system possible
Front hatch to allow complete accessibility of the mixer from every side.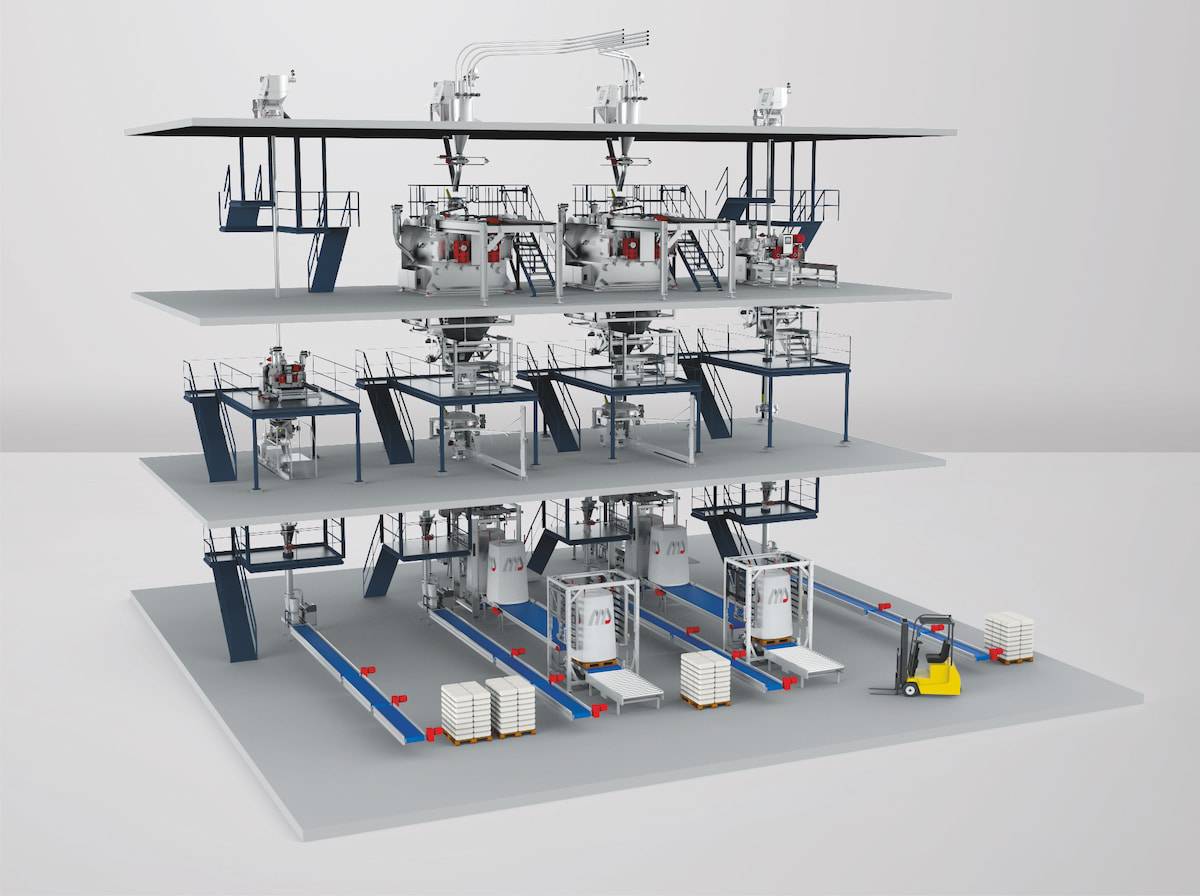 Gentle mixing process and optimal product handling
The already mentioned benefits are technical enhancements, basing on continuously proceeding knowledge. The mixing paddles and the mixing chamber are constructed in a way, that an optimal product handling is guaranteed and product loss can be avoided. Thereby you can also mix very sensitive products easily. In combination with a fluid dosing system, this mixer can also be used to spray on fluids.
Maximum hygiene
The hygiene requirements in the food industry are continuously getting stricter. For that reason, the machine is geometrically designed in a way, that the side wall of the mixing chamber slightly lean to each other, which creates the form of a droplet. Because of this chamber form, the product can not adhere in the top part and that secures better hygiene and shortens the cleaning time. You can see the thought-out design on the mixing waves and mixing paddles as well. All welded joints that come in contact with the product get regrinded for less adhesion of the product. In addition, the surface gets an extra treatment with the special Viwateq®-Finish.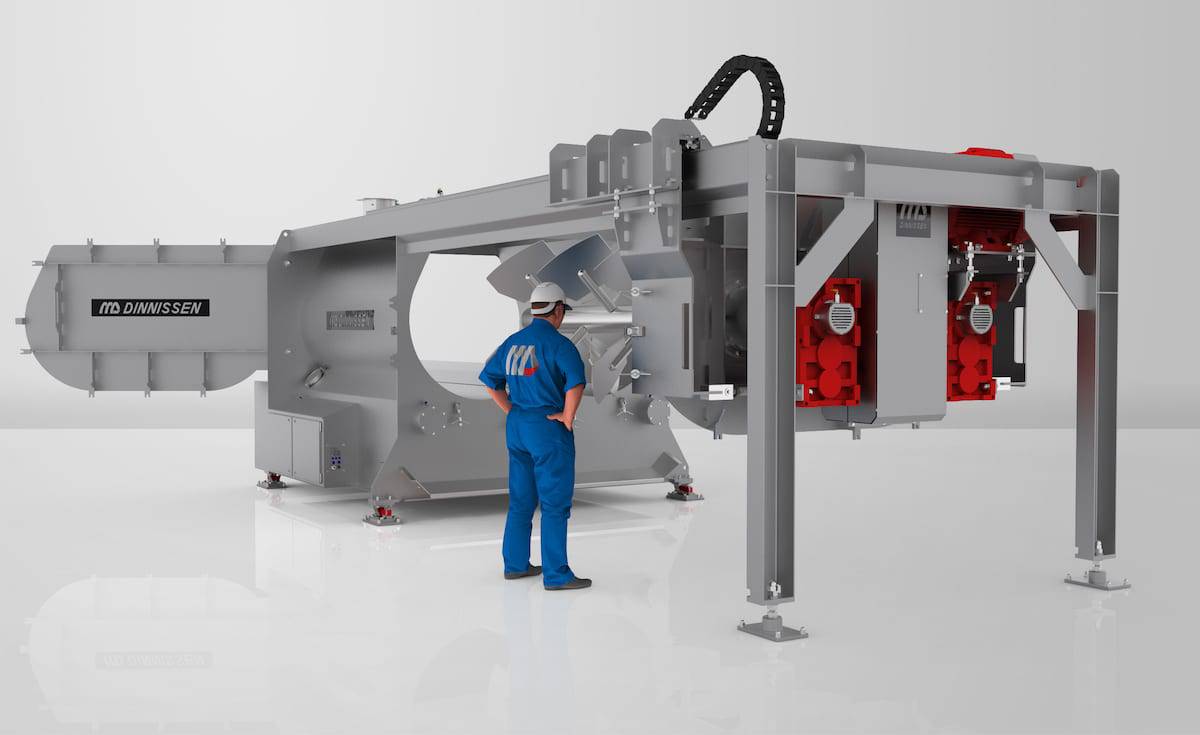 Easy inspection
A constant inspection is an important process, that must take place fast and accurate. To facilitate this in practice, the Pegasus® mixer has a big hatch at the front side. Through that hatch, you can realize the necessary inspections very easily. Thanks to this hatch the cleaning is quickly done and the machine operator has perfect access to the inside of the mixing chamber.
More information
If you would like to get more information on the Pegasus® mixer or our innovative solutions in bulk solids handling, please contact Dinnissen in Sevenum (Netherlands).
This article is published by
We're proud to be known for our expertise, quality products and tailor-made solutions. We're even more proud that our customers and employees know they can count on us. By keeping engineering, production, testing, installation, commissioning and service in-house, we don't have to rely on others, and that's why others can rely on us. We believe ...