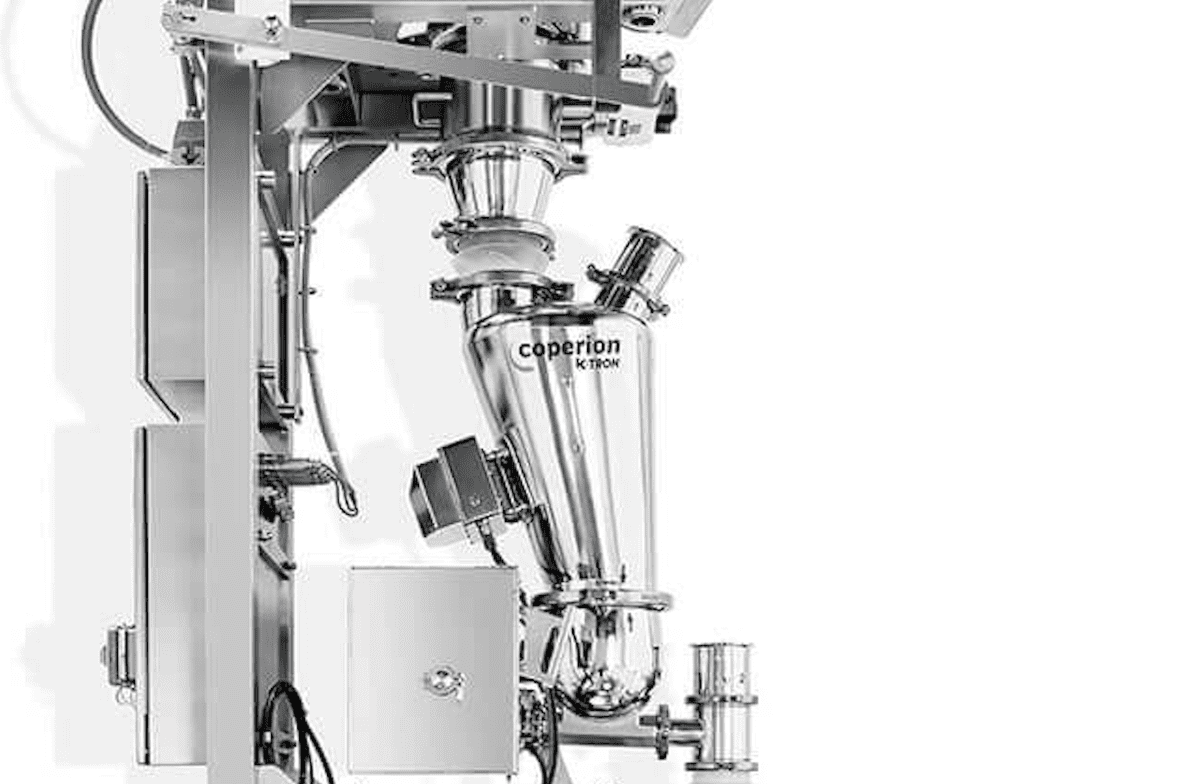 The Coperion K-Tron line of pharmaceutical feeders can be specifically designed for feeding high potency powders such as API's directly to mills/micronizers, extruders, continuous blenders, and automated dispensaries.
The feeder design combines a new modular concept complete with a drastically reduced overall footprint and modifications to include integration of split butterfly valves at both the inlet and discharge. In addition, specialty filtration is included for venting as well as a modified feeder bowl to hopper flange connection for high containment levels. Additional features such as retractable spray balls can be added to ensure complete wash-in-place cleaning. The combination of Coperion K-Tron's high accuracy D4 scale with its fast-reacting KCM-III control module ensure the highest accuracy when feeding even the most difficult to handle pharmaceutical ingredients.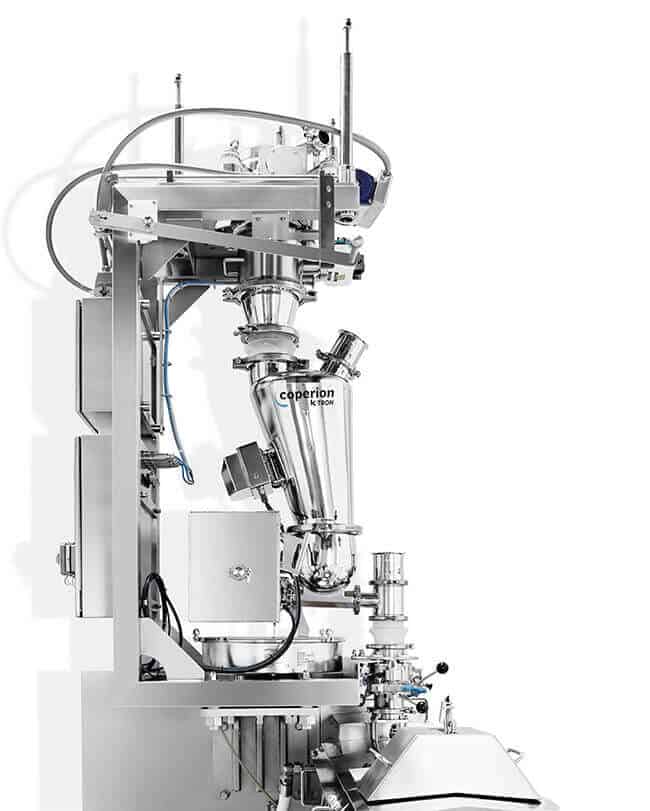 The K3 Pharma high containment QT feeder modules are ideal for feeding at rates of 0.13- 2012 dm3/h (0.005 – 71.1 ft3/.)
This article is published by
Innovative and Sustainable Bulk Material Processing Solutions.
Coperion and Coperion K-Tron are system and equipment suppliers, including extruders, feeders, pneumatic conveying and components, who understand the importance of process efficiency. We design, develop, manufacture and maintain systems, machines and components for the plastic, ...