The company takes delivery of offcuts from window production, in addition to old windows and roller shutters, and reprocesses them. The collected materials are used to produce high quality secondary raw materials, which can then be used again in the manufacture of window profiles and in other areas. This closes the loop for recoverable materials and helps protect the environment. Producing and using granulate from old windows saves 90% CO2 compared with use of virgin material.
Requirements
Increase in overall productivity
High degree of flexibility in conveying materials thanks to vacuum conveyor
Components chosen to make best use of overall height
Simple, flexible design of conveying distances using pipes
Modular concept
Robust, cost-effective concept for wear protection
Integration of existing technology
Improved working conditions thanks to reduction in generation of dust
Separation of residual dust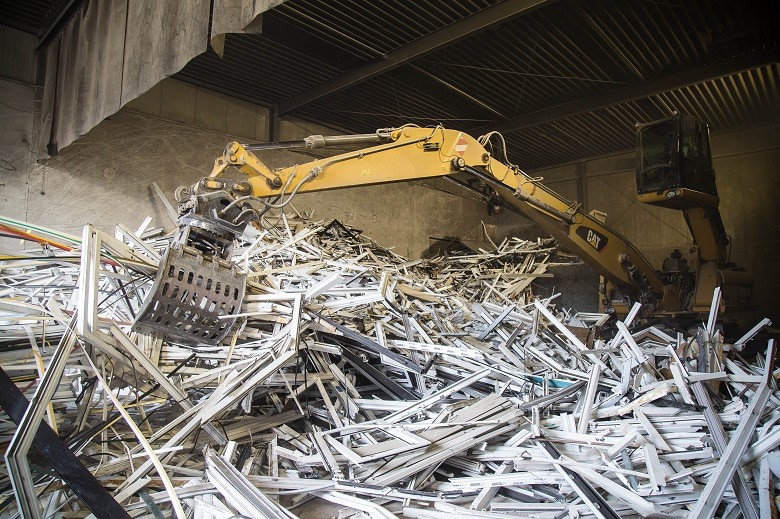 The old windows are shredded and ground up. The PVC is then separated from the glass and hardware, washed and processed to a clean granulate using melt filtration. Up to 70% recycled PVC can be used in making new PVC windows.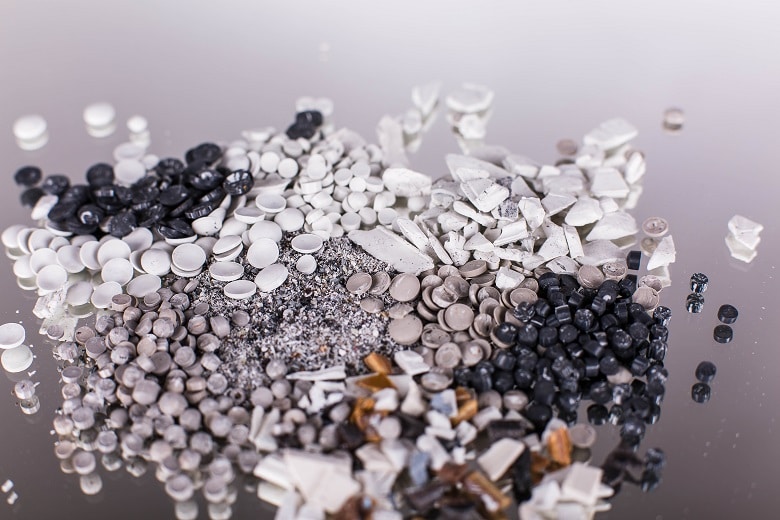 The task
"The structures established at the Höxter site soon made it clear that we needed to have a master plan outlining the best solution for site in the future. It was at this point that AZO came on the scene."

Stefan Valerius, Manager, DEKURA
The situation report and drawing up of a master plan were carried out together with AZO®e&s (engineering & services) as part of a pre-engineering process.
This planning assignment covered the following:
In-depth review of existing situation
Design of a new workflow with an optimum logistics concept
Taking existing equipment into consideration as far as possible
Concept for handling recyclate to provide maximum flexibility and resilience
Concept should afford maximum wear protection on account of abrasive recyclate and contaminants in them (reinforced PVC in part, metal residues, glass residues, etc.)
Reduction in downtimes, less time for service and retooling
Step-by-step plan for implementation including concept for modernisation
Optimised concept for controls
Optimise the entire reprocessing workflow with regard to process logistics and overall output
The AZO solution
In close cooperation with DEKURA, AZO drew up a solution based on the above-mentioned specifications during pre-engineering. Vacuum conveying systems from AZO constitute part of the concept. These have been specially adapted to the situation on account of the low overall height.
Handling of abrasive recyclate, such as the ground material from fibre glass-reinforced PVC for example, presented a special challenge. Wear-resistant separators and elbows, which had been nitrided in a salt bath, are used in this case.
In order to ensure the required conveying capacity despite the long conveying distances, trials were carried out at the AZO Technical Centre with original recyclate.
After successful completion of the tests, the first three plants were installed at DEKURA in accordance with the modernisation concept. These were followed by six further conveying lines.
"In the planning and implementation phase, we had to be as flexible as possible when reacting to changes in the brief and production requirements." In this case, the chosen vacuum conveying system proved to be a robust and flexible solution".

Volker Böth, operations manager at DEKURA
AZO Pre-Engineering – Everything From a Single Source!
Apart from customized solutions for automating raw materials and processes, AZO also offers the possibility to support the customer in planning production logistics by conducting concept studies. This service is performed by the AZO®e&s (engineering & services) division as part of the pre-engineering process, tailored to the customer's existing or planned new system.
Parallel to the plant design, additional process equipment is harmonized and planned with potential vendors. Apart from systems and process engineering, the logistics, media supply and staff rooms also play an important part. They can, if necessary, also be taken into consideration early on during this phase in order to create an ideal basis for further procedures (architecture, planning of budgets etc).
Regardless of whether it concerns an existing brownfield plant, where the aim is to refurbish existing buildings and/or equipment in accordance with the latest state-of-the-art technology (retrofit) and include possible expansion, or whether the project is at the greenfield stage where the priority is on dimensioning and ensuring investment for the entire facility.
This independent planning service combines systems expertise with process-oriented layout design, thus ensuring a comprehensive engineering phase. Logistics and layout are adapted to suit the (core) process engineering so constraints and bottlenecks can be averted or kept to a minimum. Planning is carried out entirely in-house, this simplifies communication and organisation. AZO has various planning and digitalization tools to additionally support specific planning processes whilst including this service in the AZO portfolio.