Make your job easier with technology that ends inventory discrepancies, out of stocks, empty hoppers, manual work, and tedious reporting. It's easy using sensors, software, and material handling solutions tailored to the plastics industry.
ResinView from BinMaster is for any compounder, Injection molder, thermoformer, blow molder, recycler, pipe, tubing, film or sheet manufacturer that wants make operations more efficient with fewer people. The goal is for you to order efficiently, reduce safety stocks, and control carrying costs.
BinCloud cloud inventory puts critical data on your phone or PC wherever you are … the plant floor, office, control room, or away from work. Delivery drivers and plant personnel see available storage capacity in each silo using BinCloud's truckload feature to streamline deliveries.
With ResinView, you can view and sort inventory of pellets, powders, and additives stored in silos and tanks using SiteView for one or multiple locations. Purchasing managers can improve supply chain when implementing vendor managed inventory so suppliers can anticipate needs and have the right resins in stock.
BinCloud is easy to use, secure, and affordable. Just one flat fee per silo per year. And free setup and software updates.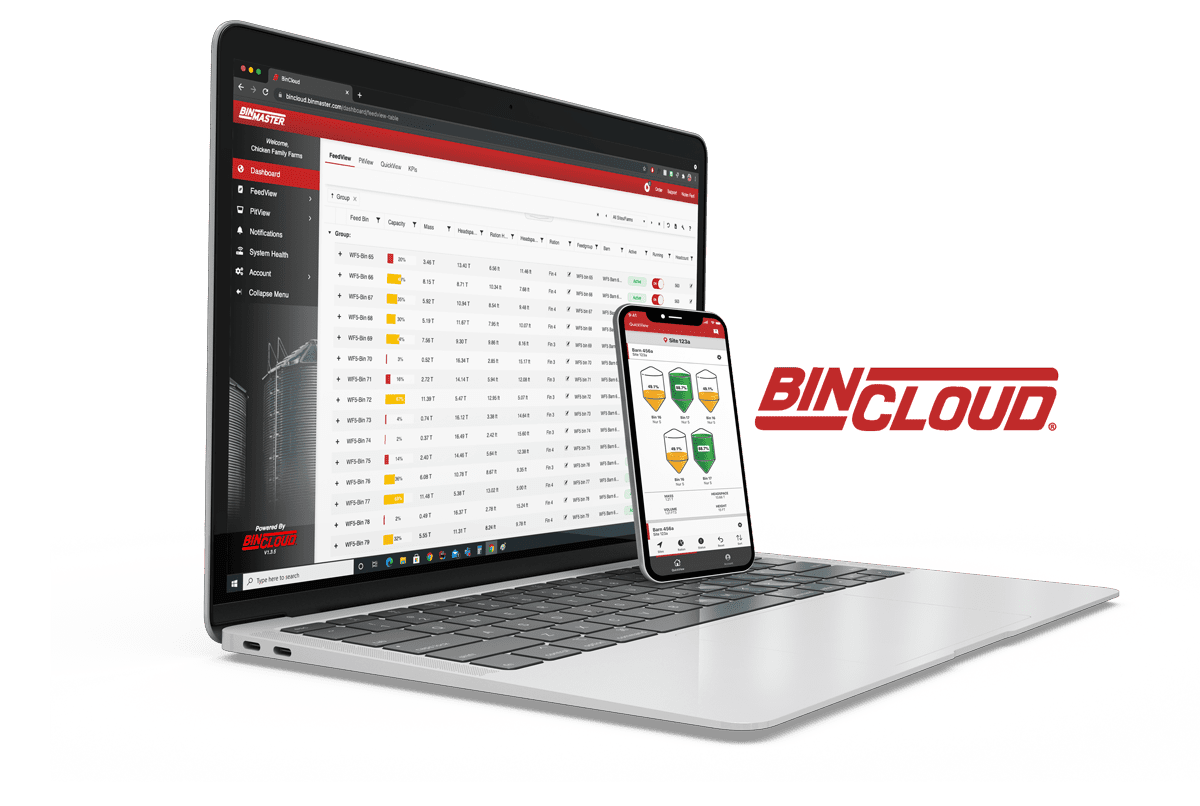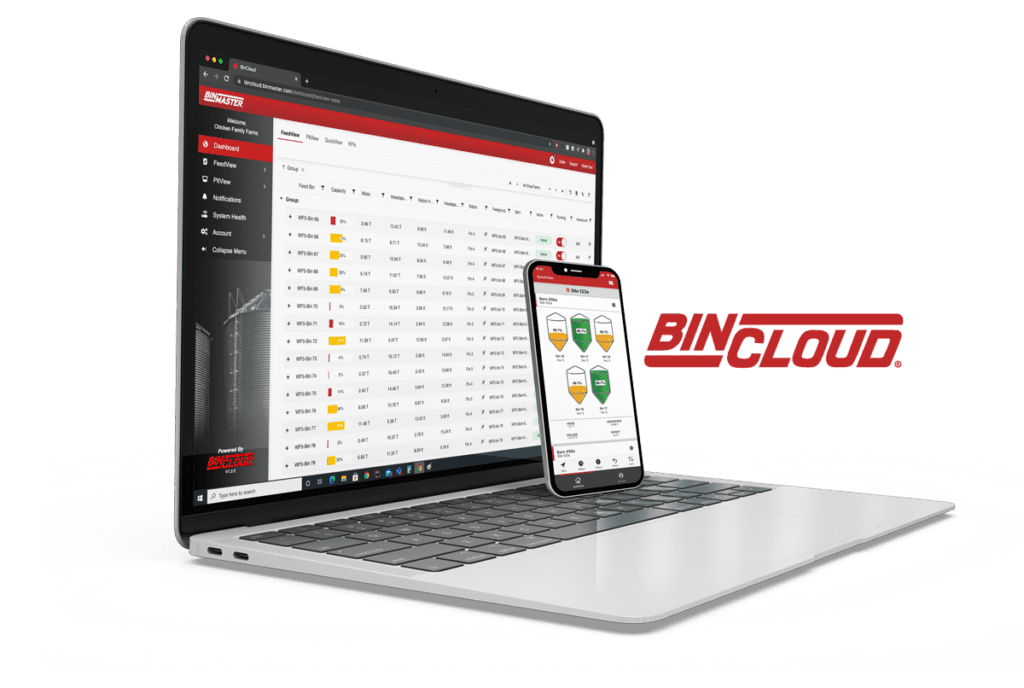 Continuous Level Sensors
Get current level measurements with a continuous level sensor installed on each resin silo. Inventory updates every few minutes so there's no safety risk or manual labor. Non-contact radar defies dust, is suitable for pellets or plasticizers, and powdered resins and additives. SmartBob plumb bob works like a tape measure but without the climbing. Laser level sensors are ideal for low dust material like pellets. BinMaster's SPL-200 is battery operated and doesn't require wiring.
Point Level Indicators
Prevent production delays with a point level indicator to alert when a hopper, feeder, or silo reaches a low level. Prevent overfilling silos and dry runs, or trigger the start or stop of a process.
A vibrating probe, rod, or fork can sense even lightweight or low dielectric materials.
A rotary prevents overfilling and alerts to high levels. A mini rotary is great for small feeders or hoppers supplying material to a press or compounding process.
Get level alerts from custom capacitance probes with fail-safe operation. Mini capacitance probes provide visual alerts for smaller hoppers and tanks.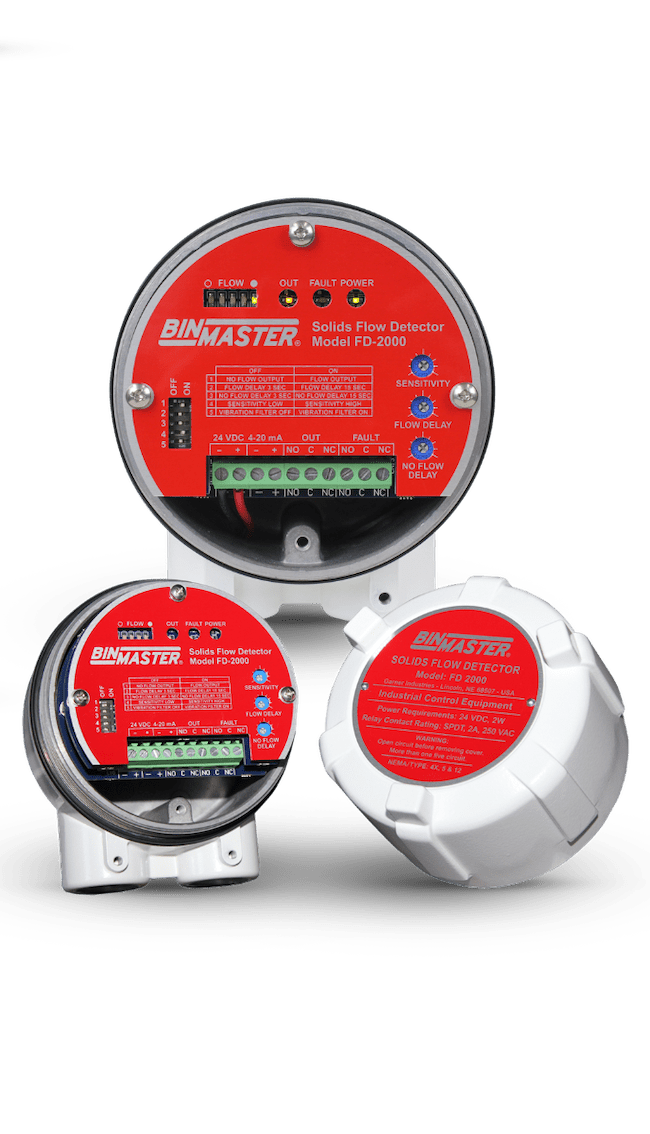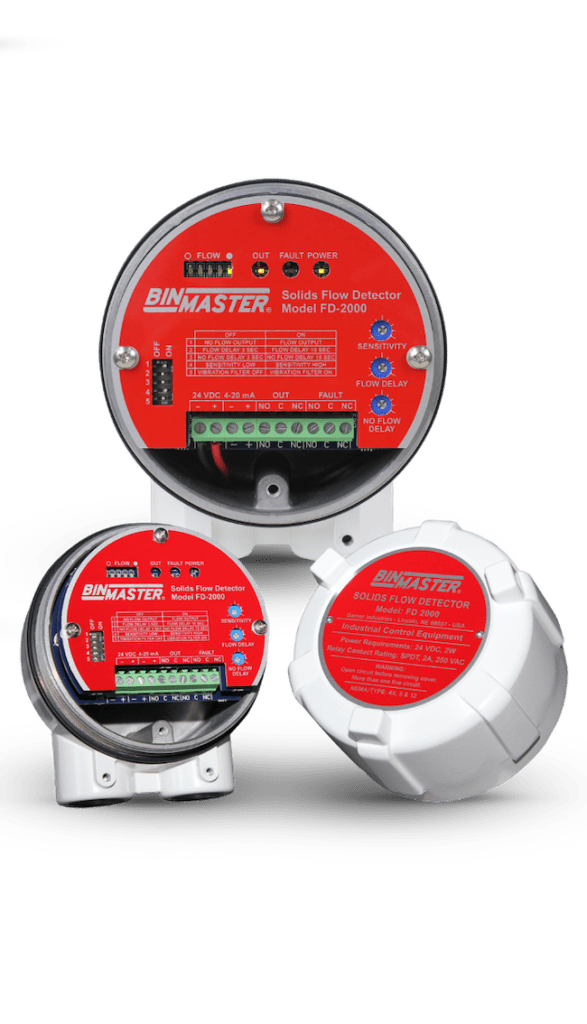 Simple Installation
Be Industry 4.0 ready with wireless communications to send sensor data to the cloud while minimizing installation costs. BinCloud gateways, HART consolidator modules, and analog expansion hubs, connect existing or new sensors to your system. Complete your system with local displays including digital panel meters or control consoles with instant, push-button access to silo levels.
Flow Detection
Keep materials moving with the FD-2000 flow detector. Doppler technology ensures dry bulk materials like pellets or powders are moving through a pneumatic conveying system.
This article is published by
Processing operations that struggle with the challenges of inventory management and timely replenishment of all types of solids and powders can monitor silo levels on their smartphone, tablet, or desktop with complete solutions from BinMaster. A complete suite of continuous ...