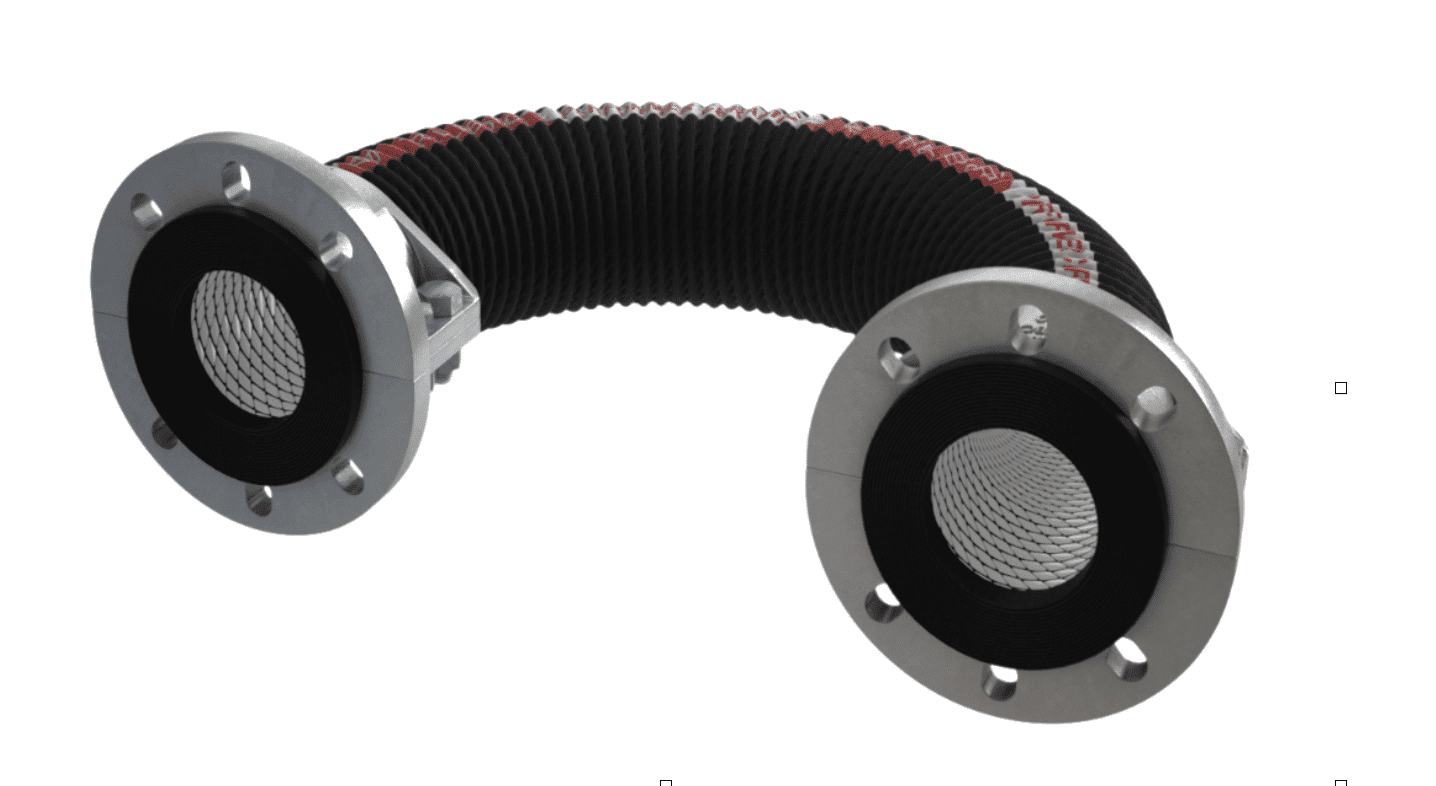 TRELLEBORG - Trelleborg's industrial hose operation launches its Performer Ceramic hose that in tests is proven to last 10 times longer than a rubber hose in highly abrasive industrial applications. In addition, to optimize handling, it is up to 60% lighter and five times more flexible than other ceramic hoses on the market.
Four years in development, the Performer Ceramic hose design is based on groundbreaking research by Trelleborg engineers that led to a patent on the special diamond-shaped ceramic tiles that make the hose's improved flexibility possible.
Ludovic DUMOULIN, Segment Manager for industrial hoses, says: "Several customers have tested the next-generation hose for a number of months now. So far, all of them agree that the Performer Ceramic hose really performs, delivering at least ten times the life of rubber hoses."
Where a standard rubber hose might last as little as three to six weeks, the Performer Ceramic hose has proved to last 61 weeks, more than a year. And that's the minimum: a large cement plant company in France conveying Solid Recovered Fuel (SRF) says their "Performer Ceramic hoses have blown past the 10 times performance barrier and are still going strong."
When it eventually does wear out, Performer Ceramic hose can be replaced easily inside of 15 minutes. The patented design is configured in such a way that despite being 92% ceramic with an embedded steel helix, the new hose can still be cut in the same way as an ordinary rubber hose and no special ceramic saw is needed.
The half-shells of Trelleborg's Bloc-End coupling also make the hose fast to install on site. The installation becomes even easier, as the bending radius is so tight: just 200 mm for the 50 mm hose, and up to 1,300 mm for the 200 mm model, a fifth of the elbow room required by a conventional solution.
Embedded in a smooth Natural Rubber (NR) tube, the Performer Ceramic hose is about half the weight of conventional ceramic hoses, weighing from 4.8 kg/m for the 50 mm hose to 16.7 kg/m for the 200 mm hose. Covered with weather-resistant EPDM, the black corrugated hose is designed to operate safely in any environment with temperatures between -30 °C and +70 °C. In terms of working pressure, the Performer Ceramic hose can operate under as much as 10 bar for all diameters.
The hose is suitable for a wide variety of fluid handling applications and is already successfully in use to convey SRF material in a CALCIA's cement plant in France, transport alumina powder in a French corundum factory and coke powder in a Swedish steel mill.
This article is published by
Trelleborg is a world leader in engineered polymer solutions that seal, damp and protect critical applications in demanding environments. Its innovative engineered solutions accelerate performance for customers in a sustainable way. The Trelleborg Group has annual sales of about SEK 34 billion and operations in about 50 countries. The ...