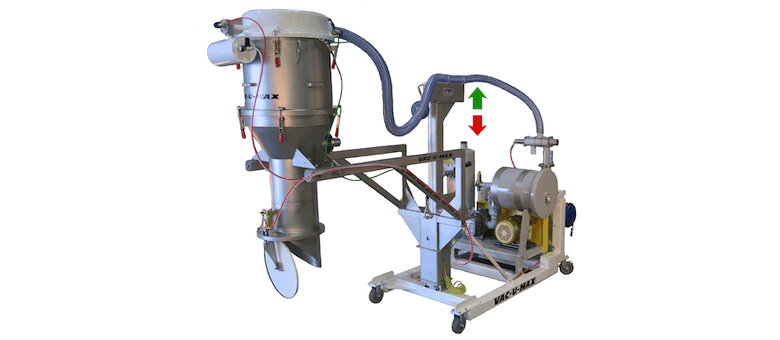 VAC-U-MAX Mobile Vacuum Conveying Systems offer ease-of-mobility for applications requiring access to tanks or other hard-to-reach processing areas.
System incorporates an adjustable suction wand where operator introduces product to the vacuum system. Mobile frame incorporates the vacuum producer, conveying product up to 5000 pounds (2268 kg) per hour and beyond. Vacuum receiver is manually hoisted for easy up-and-down mobility – to a height of at least 91" (231 cm) at the discharge point.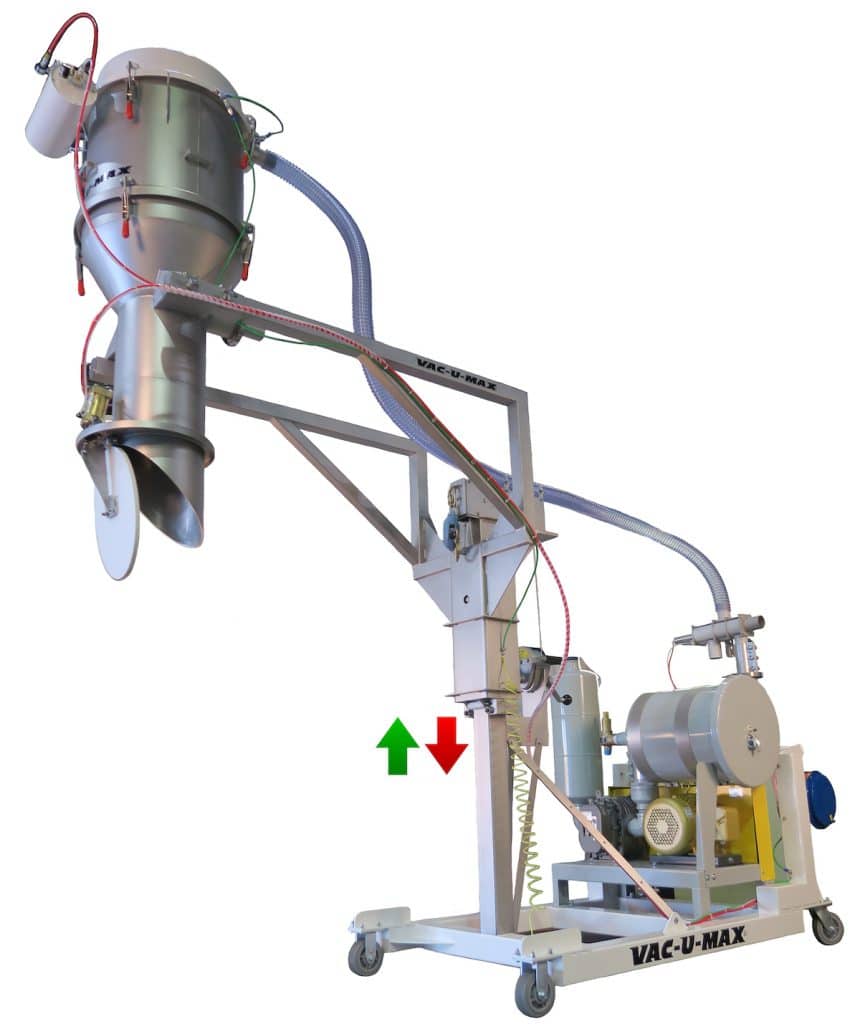 Vacuum receiver includes replaceable inlet assemblies, easy access to filters, pulse filter cleaning, and full opening discharge valves. Vacuum power source includes air-powered venturi system, regenerative blower package or positive displacement vacuum pump.
Control panel is mounted on the rolling frame and handles the convey, discharge, and filter cleaning functions of the system. Mobile Vacuum Conveying System is USDA-accepted in stainless steel and available in carbon steel.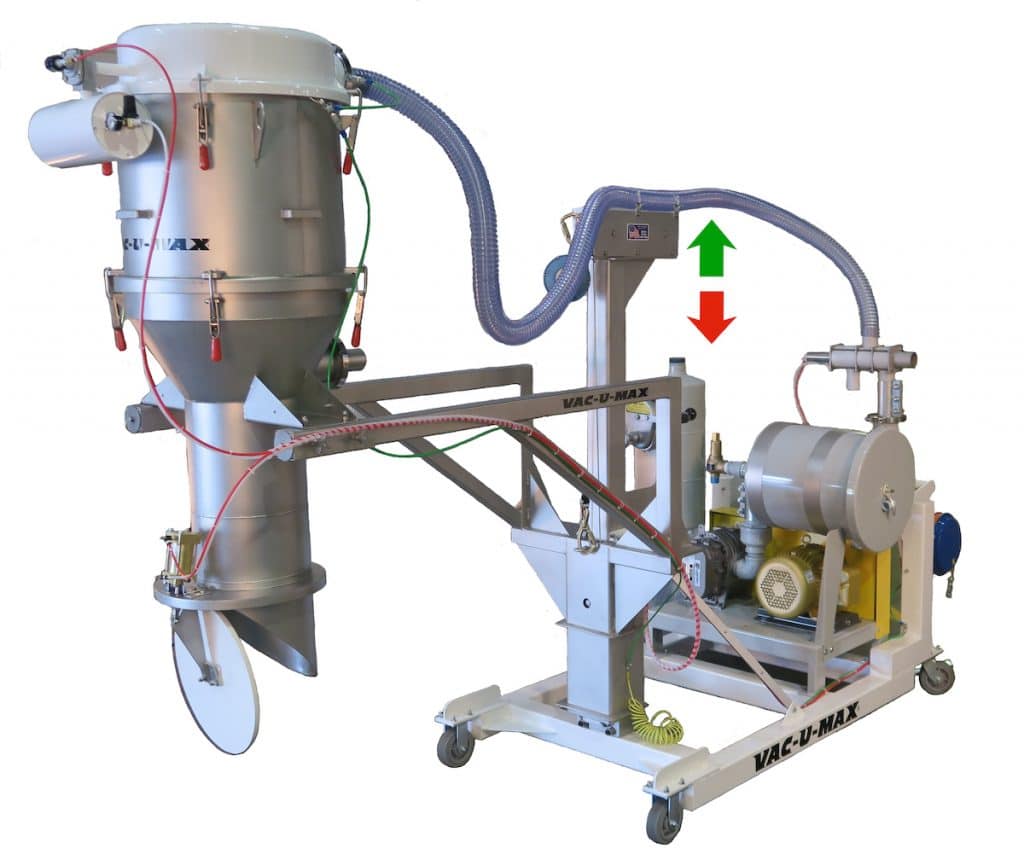 All receivers meet the rigid requirements of the food and pharmaceutical industries.
For more information visit www.vac-u-max.com or call (800) VAC-U-MAX.
More information VAC-U-MAX Mobile Vacuum Conveying Systems
Click here for related articles online
Sign up for Pneumatic Conveying E-Updates
Recent Pneumatic Conveying e-newsletters
Read our last "Pneumatic Conveying" e-newsletter campaigns here:
Delivering More
About VAC-U-MAX:
VAC-U-MAX specializes in the design and manufacture of pneumatic conveying components, systems, controls, and support equipment for vacuum conveying, batching, and weighing of bulk materials. With a VAC-U-MAX pneumatic conveying system on site, bulk materials move gently and quickly from point to ...