Do you have your energy costs under control?
Energy consumption is becoming increasingly important, and not only for reasons of sustainability. For products with low margins, every cost saving is significant. In many bulk material processes, transport within the plant is an energy guzzler. Tons of material often have to be moved. Here it is important to select the right conveying technology with the expertise of the plant designer, which also takes into account the properties of the bulk material. In a highly standardised production, switching from batch production to a continuous mixing process can also save a lot of energy.
Plant failures due to abrasion?
Many bulk solids, such as pigments, are very abrasive. Abrasion plays a role wherever bulk solids move. The correct design of the piping, the type of conveying and the right choice of equipment have a dramatic effect on the service life of the plant components!
GB Elbows from Gericke are an effective method to minimise abrasion in pipelines. Due to a special geometry, the pipe as well as the bulk material is protected during pneumatic conveying.
Quality problems due to impurities?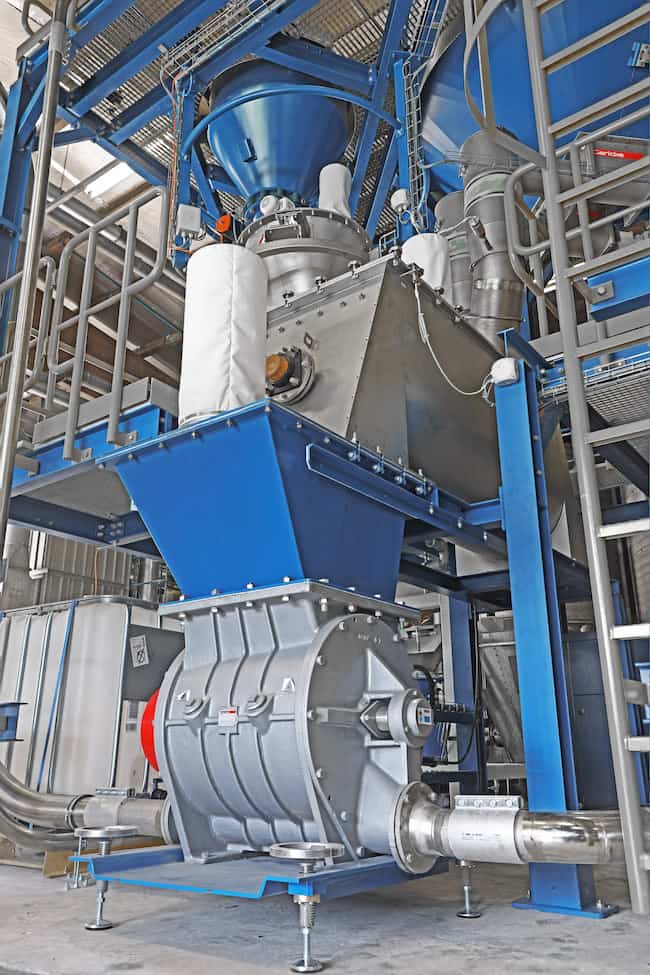 Raw materials used can contain foreign bodies such as small stones or lumps. These can damage machines, but also have a strong influence on the quality of the final product. With suitable lump disintegrators or screening machines, you have a guarantee that your raw materials enter the process in the right quality. Raw materials often have different specifications. These can also be different depending on the supplier. Size calibration of raw materials and screening passes are proven means to increase process reliability and ensure a consistent end product. A trial in one of Gericke's test centres will show the achievable results quickly and reproducibly!