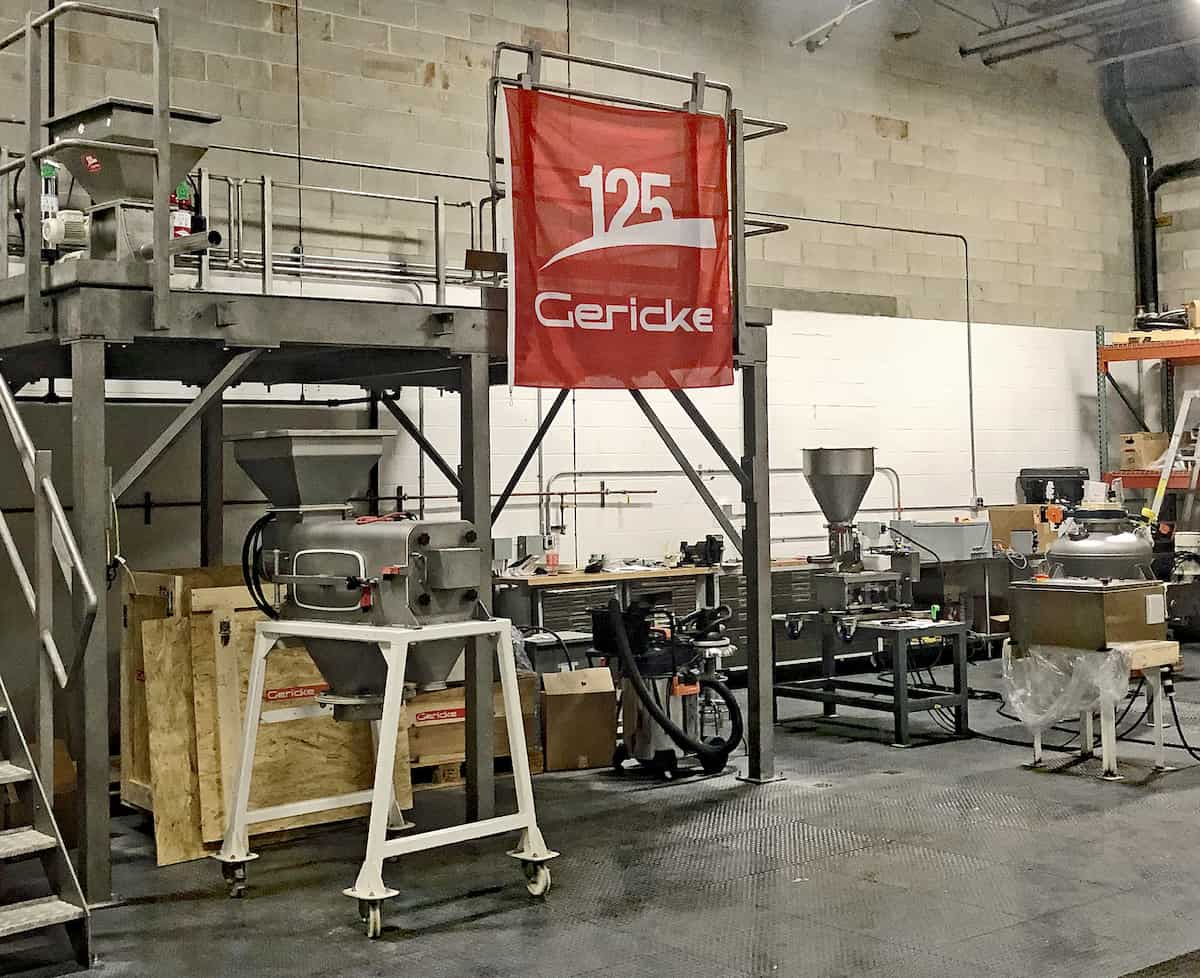 On March 30th, 2023 from 9 a.m. - 5:30 p.m., process equipment manufacturer Gericke plans to present a free educational seminar, "Reducing Waste in Powder Processing" at its North American headquarters in Somerset, New Jersey.
To be hosted by CEO Markus H. Gericke, the live event is to focus on how to begin automating powder processes to streamline efficiency; how to achieve high accuracy in screw feeding; how to use the latest size reduction techniques for uniform particle sizing; and on other areas where waste may be identified and reduced. The presentations are to cover theory and applications in bulk material handling featuring live action demonstrations on full-size, fully operating process equipment including the Nibbler lump breaker and Feedos® S feeding system in the company's on-site test laboratory.
The first in the North American division's seminar series, the "Reducing Waste in Powder Processing" seminar was developed to help process engineers and others involved in powder processing learn about current, practical developments in automation, quality control, and worker safety to keep their facilities operating at peak efficiency. Uncovering hidden opportunities for saving material and cutting costs is also to be covered.
Registration to attend the seminar is free at https://www.gerickegroup.com/gericke-seminar-2023-usa. Lunch is included and nearby hotel recommendations are available. 
This article is published by
Gericke Feeding, Mixing, Conveying, Size Control Technology. High-class workmanship for a world of industry. Gericke supplies conveying, sifting, high-precision feeding, and mixing solutions that handle a broad range of ingredients such as pellets, powders, floodable powders and fibreglass for food, chemical, industrial, and pharmaceutical industries.
Gericke process ...