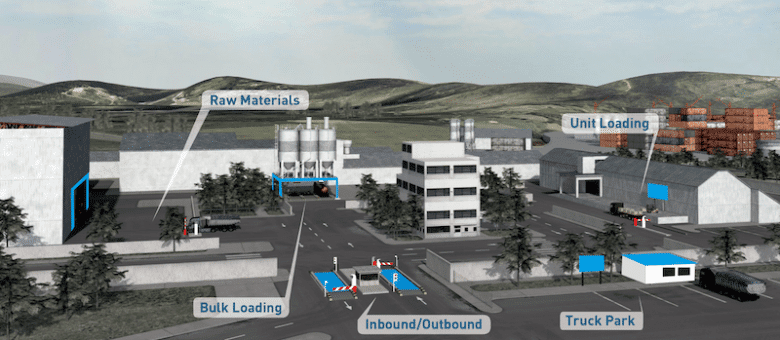 Constantly wishing to improve the quality of service to customers, industrial manufacturers often automate truck transit and bulk loading by using flexible self-service systems for dispatching products from their plants.
Several aspects need to be addressed in to introduce such system. First, there must be automatic control of bulk loading, meaning trucks load the quantity ordered by the customer, while not exceeding the maximum permitted weight for the vehicle. Thus, time usually wasted on reloading or unloading products is minimized.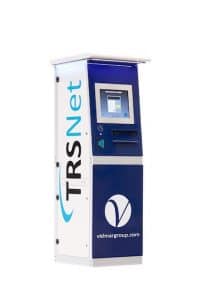 Secondly, it is increasingly common to request loading at unusual times, (nights, weekends, etc.), particularly at plants near large cities, where incoming traffic is at a standstill during peaks hours. With automatic facilities, trucks can load at any time of the day or night, thereby avoiding delays in product deliveries.
Obviously, despite the use of all new technological trends, the most important characteristics of this type of system is the strength of the equipment, which must able to in harsh environments. Therefore, it is essential to use industrial equipment that guarantees correct operation 24 hours a day.
TRS.Net is the solution for traffic flow optimization on site
Vidmar has come to understand the needs of the industrial plants and over the course of time has applied the technologies offered by the market in order to develop automatic systems for controlling truck transit and bulk loading/unloading and dispatch. In this way, Vidmar has developed TRS.Net, it is the perfect tool to manage the truck's flow inside of a plant. Thanks to this MES Application, companies can reach an automatic control of entry/exit to the facilities, loading/unloading, weighing and finished product dispatch (both for bulk and packed product). TRS.Net can also control the workers/visitors/contractors movements within the premises.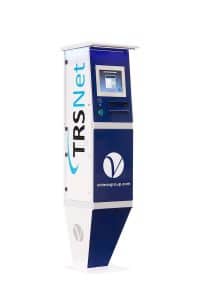 The system must have the capacity to provide the necessary Key Performance Indicators to be able to measure parameters of reliability, times, workloads, etc., which in turn will allow making the opportune decisions to optimize the process and flow of trucks.
It adapts to the requirements of the moment, always using commercial equipment and implementing applications that are fully upgradeable and have a long period of validity. Although this is difficult in this current digital era, it can be achieved by always applying the latest technologies.
TRS.Net improves your company operating efficiency
Maximum proven automation of operation flow.
Cost reduction.
Management of the truck queue and silos availability to reduce the waiting time and optimize the different areas.
Smart resource management.
Real-time information.
Bespoke solution for specific plant needs.
Easy installation and easy operation.
TRS.Net can run different group sites, being perfectly adaptable to the specific needs of each plant, scalable from a basic weighbridge control to the complete control from slot booking to final expedition.
TRS.Net is connected to the peripherals, PLCs or other devices through Ethernet, using cooper, Fiber Optics or Wi-Fi according to the plant configuration.
The terminals and devices operated by TRS.Net are conceived to withstand the worst climate and industrial environmental conditions.
It works 24 Hours / 365 Days in unattended operations. Thanks to self-service terminals, drivers can identify themselves and operate, for instance, their access to the plant, loading/unloading processes, etc.
Process operation
TRS.Net has three operation modes: manual (by operator), semi-automatic and 100% automatic (unattended). The automation level will be adapted to the specific needs of each company.
The system is normally based at the preliminary entry point into the factory, where regular and non-regular vehicles are identified and the data is selected which the system requires to carry out the transaction and a ticket with most significant data issued.
The driver must now remain in the waiting area until the system calls him to enter the plant. The system will manage vehicle entries into the factory in accordance with the product to be loaded, its availability and the number if trucks in circulation.
Once the vehicle has been called, it must go into the entry weighbridge to measure the tare (after being identified), and then go to allocated loading/unloading point.
When the loading/unloading process is complete, the vehicle must go to the exit zone to obtain the corresponding delivery note.
All the control is carried out by an application and database server. As peripherals and communications are very important, our applications have tools for easy diagnosis of any kind of fault by maintenance staff, and logs of incidents and errors that the system may detect during operation.
Simplicity means time optimization.
TRS.Net displays (on operator's PC) and text information (on terminals for drivers/visitors) are very easy to use.
Standard TRS.Net menus can be parametrized to the customer needs, and issue specific reports, show system alarms and configure the functions to be accessible/not accessible depending on the operator.
Conclusion
With an automatic dispatch system like TRS.Net, linked to the company ERP (SAP, JDEdwards, Oracle), to guarantee the data dialog, better service availability can be offered to the customer. Significant improvement can be obtained in terms of waiting times, total flexibility of loading/unloading schedules, truck flow optimization, and traceability of all transactions carried out.
Click here for more information about Vidmar
Click here for related article online
Sign up for Storage & Transportation E-Updates
Vidmar Group is specialized supplier on Industrial Weighing and Automation System at international level.
We are a team of professionals and specialists of different areas, always committed to invest in technology and development of equipment for industrial process. VIDMAR has begun to shift it positioning 30 years ago, from being a manufacturer ...