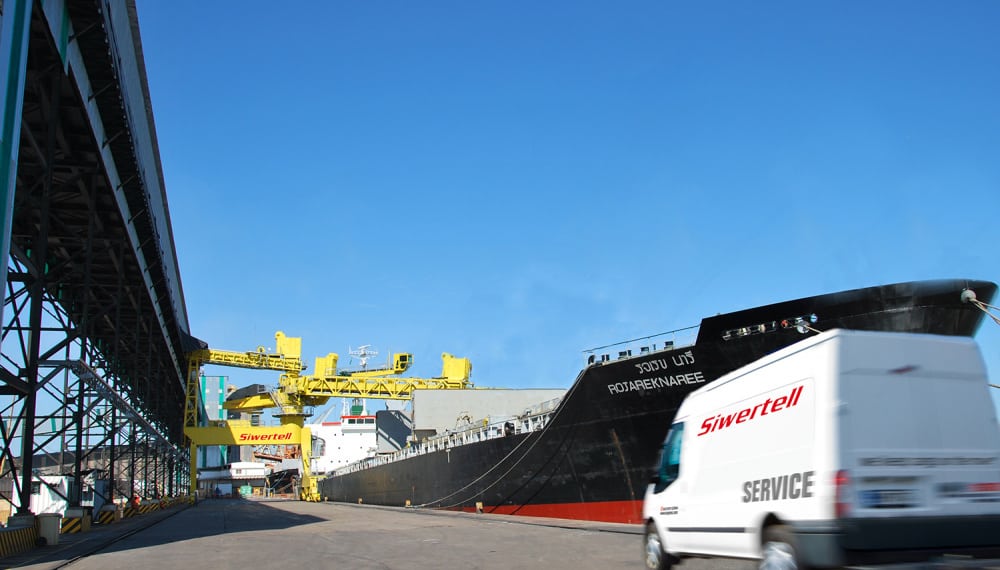 Bruks Siwertell has secured a new service contract that will see it deliver original equipment manufacturer (OEM) parts and expertise to a long-serving ship unloader at the 4,200 MW Mailiao power plant; the third-largest operating in Taiwan.
Six large Siwertell unloaders, owned and operated by Formosa Petrochemical Corporation (FPC) and Mai-Liao Power Corporation (MPC), supply fuel to the plant. Three of these were delivered in 2001, two in 2006, and one in 2018. Four Siwertell ST 790-type unloaders handle coal, and one ST 790 and one ST 940-DOB unloader are combined coal and salt unloaders.
Bruks Siwertell will deliver a new electrical system including a motor control center and transformer housing for one of the 2006-delivered ST 790 ship unloaders, which currently handles salt and coal at a rated capacity of 2,000t/h, discharging vessels up to 180,000 dwt.
The mixture of coal and salt accelerates corrosion and rust on metal surfaces. Coal is abrasive and salt can become extremely compacted in the hold, requiring huge digging forces; the combination of these factors can cause significant wear to bulk handling equipment. Siwertell screw-type conveyor technology has been designed to overcome these challenges, offering high through-ship performance and long-term, cost-effective operations.
"Over the years, these hard-working machines have been kept in excellent condition, and after clocking up over 30,000 operational hours have undergone major electrical and mechanical upgrades and overhauls, including replacement slewing bearings and an upper turret exchange," says Tony Aronsson, Area Manager APAC, Bruks Siwertell.
"We have a long and respectful working partnership with FPC," Aronsson continues. "It is a company that strives to keep its equipment up-to-date with the latest technology, so that, in return, it offers the highest possible efficiency, availability, and safety. For this latest service contract, we saw the potential for significant operational advantages and FPC recognized the opportunity as well.
"We did discuss several options, including overhauling the existing system and components within the motor control center and transformer housing," he explains. "However, this would have been extremely time-consuming and incur considerable downtime for the ship unloader; not a realistic option for the power plant as the unloaders are in near-constant operation. Our solution was to exchange the parts entirely, delivering a fully equipped and tested system in a fraction of the time."
The replacement system is due for delivery towards the end of 2021, with the installation planned for 2022. It will take about six weeks to complete, minimizing any downtime.
This article is published by
Bruks Siwertell is a market-leading supplier of dry bulk handling and wood processing systems. With thousands of installations worldwide, our machines handle your raw materials from forests, fields, quarries and mines, maintaining critical supply lines for manufacturers, mills, power plants and ports. We design, produce and deliver systems for loading, ...