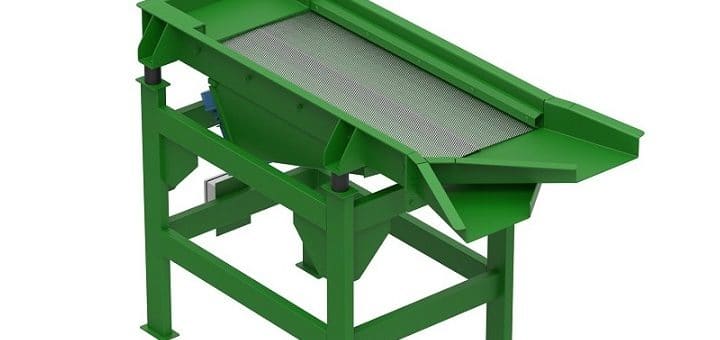 CLEVELAND, OH - Cleveland Vibrator Company's EMS Electromechanical Vibratory Screener Model features fully adjustable force output to best fit your application. Powered by two Uras Techno® Rotary Electric Vibrators, it is designed for precise screening where high efficiency is required in the end particle size.
We provide 1800, 1200 or 900 RPM Electric Drives, dependent on the application, which are dust-tight and rated for continuous duty, making any tough job easy to handle with low maintenance required. Standard EMS Models can be equipped with a Variable Frequency Drive for added adjustability and E-stop. Completely built-to-spec and 90+ years of experience, Cleveland Vibrator offers a variety of design enhancements and expertise to ultimately give you a high quality, effective piece of fabricated screening equipment that will get the job done.
Click here for more information about Cleveland Vibrator Company
Click here for more articles about Vibratory Screens
Search for Vibratory Screens in our equipment guide
Sign up for Size & Volume Reduction E-Updates
Recent Size and Volume Reduction e-newsletters
Read our last "Size and Volume Reduction" e-newsletter campaigns here:
About Cleveland Vibrator CompanySince 1923 Cleveland Vibrator Company has been designing, manufacturing and supplying vibratory products and offering services to meet material handling needs. Our diverse product and knowledge sets range from the precise challenges of fine powder screening to the most rugged feeder, screener and conveyor applications.In ...