CINCINNATI, OH - Ingredient Masters provides turnkey automated bulk batching systems engineered to streamline bulk material handling, storage and batching. Compared to manual or semi-automated systems, the Ingredient Masters automated systems increase product consistency, increase output, reduce waste and generate production data for lot traceability.
Automated Bulk Batching and Storage System Provides High Accuracy, Improves Batching Efficiency, Reduces Operator Error and Allows Lot Number and Ingredient Traceability.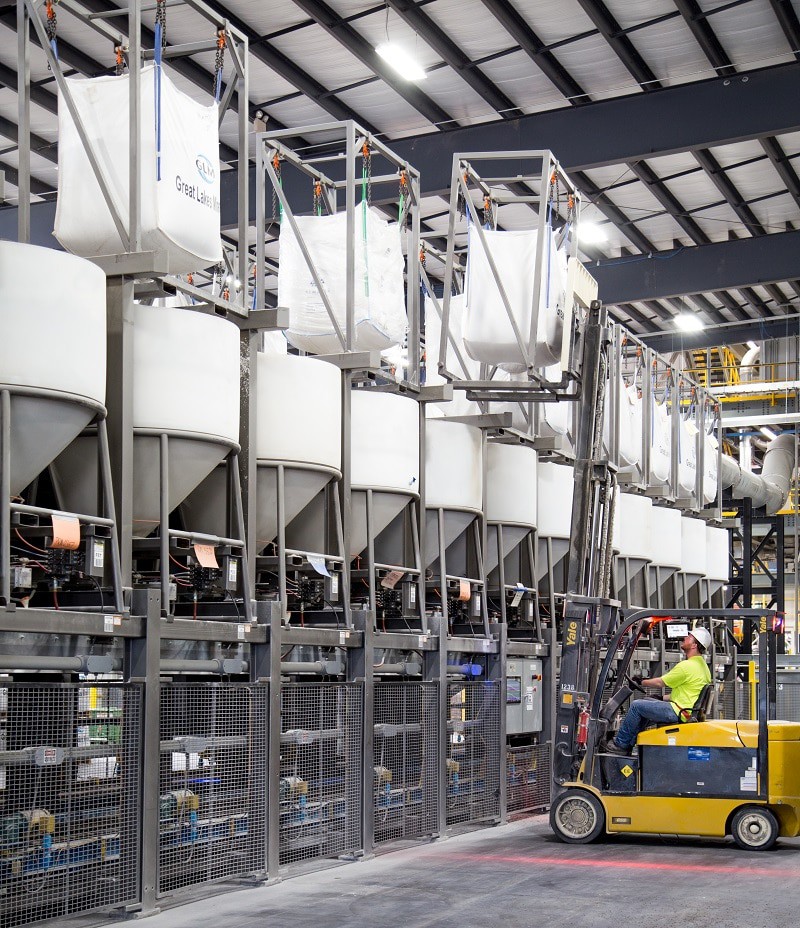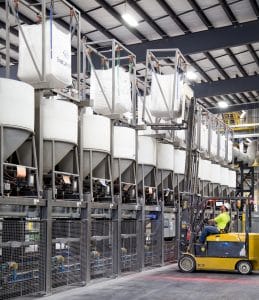 The Ingredient Masters systems use off-the-shelf hardware and software to prevent issues with proprietary equipment and platforms and to facilitate easy maintenance. The metering systems and powder blenders used in the systems are recognized worldwide for highest reliability.
Ingredient Masters' Automated Bulk Batching Systems are designed for compatibility with existing equipment and include:
Custom designed bulk bag lifting frames to reduce staging headroom clearance requirements
Bulk bag fillers with streamlined, height-adjustable design
Rotationally-molded polyethylene dry ingredient dispensers with liquid-smooth interior to provide excellent flow
Scaling, metering, conveyors, and specialized product transfer equipment engineered for the optimal combination of accuracy and speed
Integrated bar code/RFID for full product traceability
Ingredient Masters offers a comprehensive analysis of needs and material flow and can provide proven strategies for improving the efficiency of your supply chain. For more than 25 years, Ingredient Masters has specialized in precision batching systems that offer low capital cost, reduced manual labor, equipment flexibility, and exceptional system reliability.
This article is published by
If you use dry powder, flake or granular materials in paper bags, drums, or even 4000 lb. bulk sacks and you want to shorten process cycles, improve consistency, reduce fuel costs, or eliminate product waste, call Ingredient Masters Inc. today.Our custom dry bulk batching solutions and expert controls capability have increased capacity, reduced ...