Previously, measuring instruments were used for this purpose based on an optical measuring method.
The disadvantages of these turbidity measurements are the high purchase price and the continuous maintenance effort to keep the lens dust-free.
The company was looking for a maintenance-free, lower purchase price alternative. These two requirements were met with our ProSens system, that works on the basis of electrodynamics. The company is now replacing their existing optical systems step-by-step with ProSens.
Process data
| | |
| --- | --- |
| Customer: | Chemical company |
| Material: | Polyamide dust |
| Installation: | Clean gas side in the dryer exhaust air |
| Function: | Continuous dust measurement |
Solution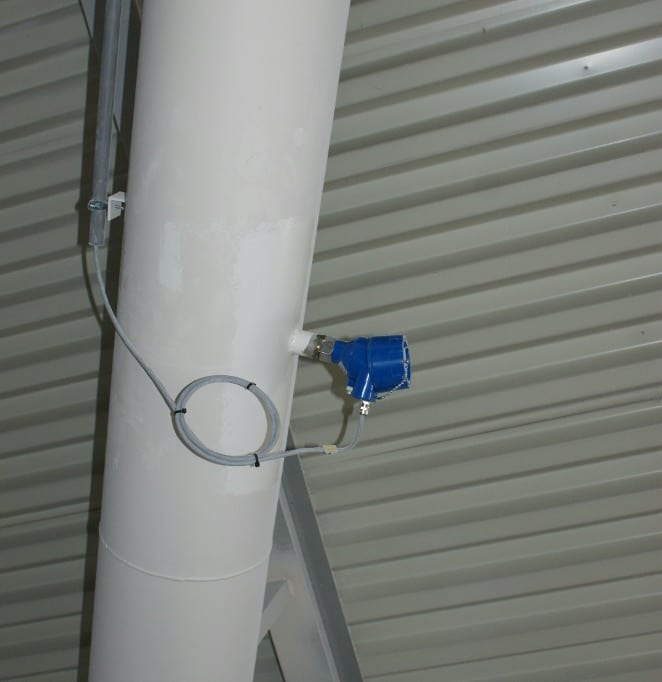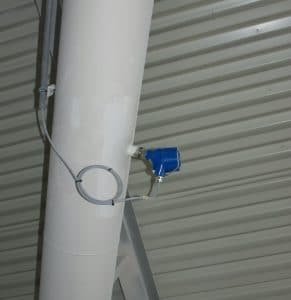 The ProSens was specially developed to provide a reliable dust measurement on the clean sides after filters. It works on the basis of electrodynamics.
Due to its robust and durable construction, it provides a dust measurement solution for almost any application. A measurement is also possible for channel diameters up to DN 2000. The stainless steel measuring electrode is optionally available with Teflon or ceramic coating.
Thus, even sticky and abrasive dusts are measured. If none of this helps, a purge air connection is available to clean dust deposits from the electrode.
The sensor is mounted to the duct with the help of a TriClamp connection. This makes it easy to remove it from the pipe and clean it during the annual inspection. Furthermore, the system has all the necessary self-checking functions which give the customer certainty that the device is reliable at all times.
Customer benefit
excellent price-performance ratio
low maintenance requirements
reliable dust measurement in mg/m3