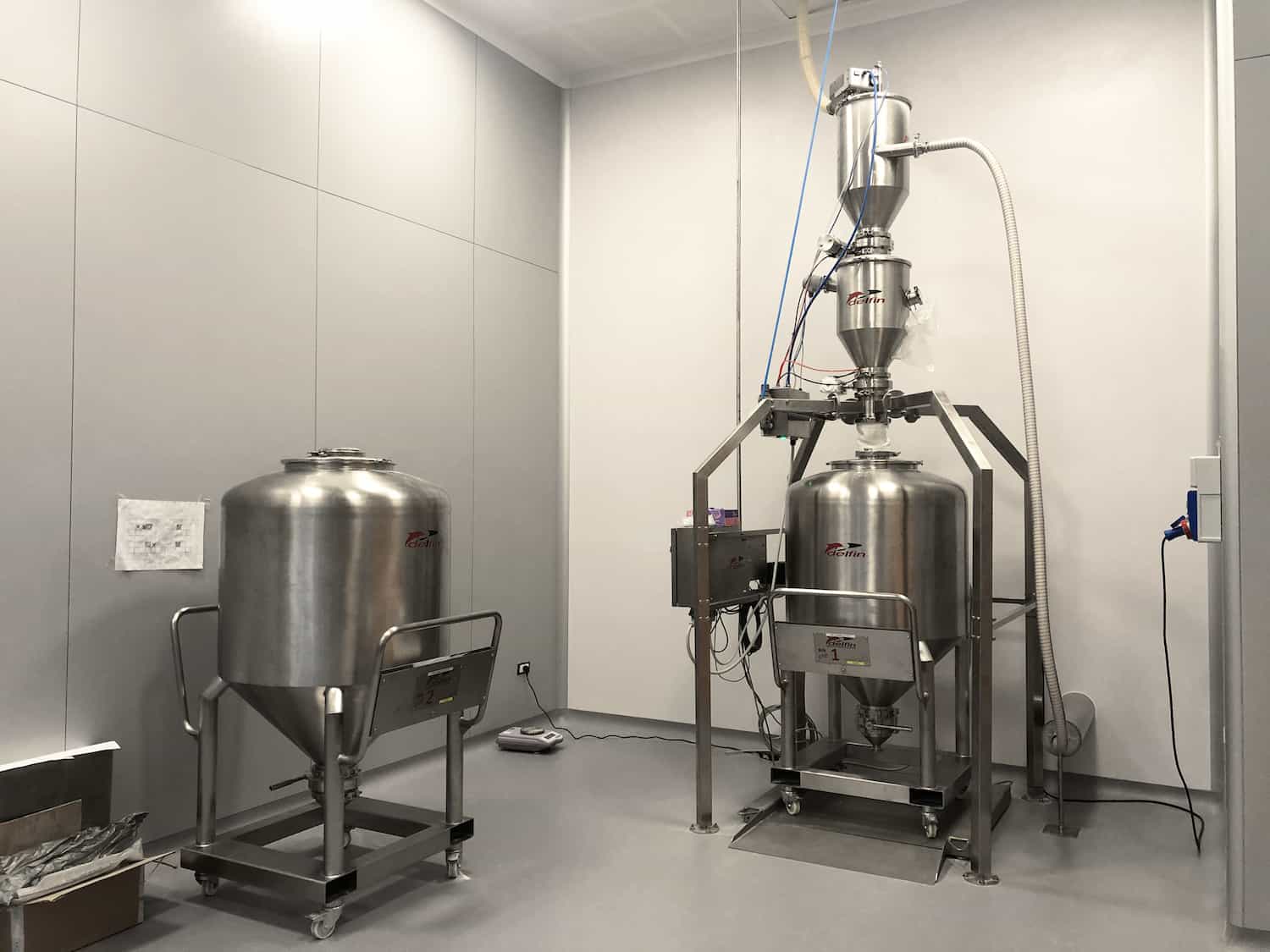 Delfin has developed specific solutions for the pharmaceutical industry, that is the Dust Containment range, which complies with GMP guidelines and is equipped with safety systems designed to allow work with highly potent active ingredients in total safety.
The main machines involved in the production of tablets, capsules, and powdered pharmaceutical products require continuous suction and dust containment to different extents. Nevertheless, the aim is always to maintain product quality at its highest level and to preserve the health of the operators. Compressors, Blister machines, Capsule fillers, Bassines, Granulators are perfect applications for high containment solutions.
THE DUST CONTAINMENT RANGE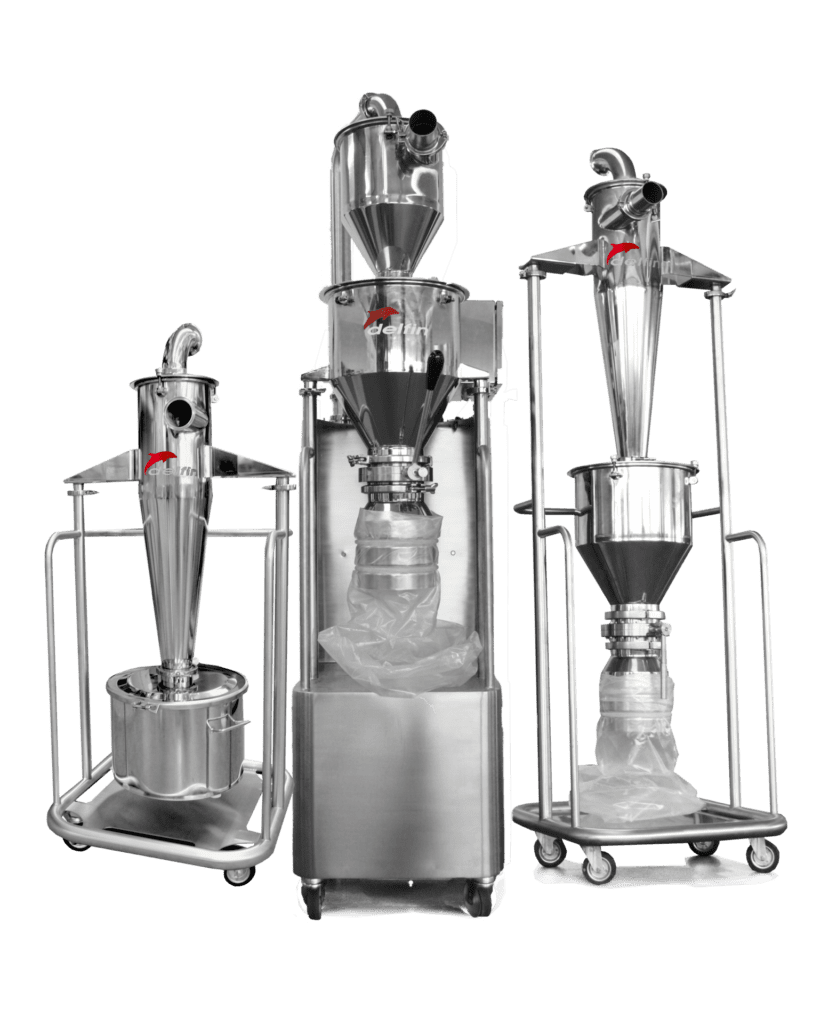 Designed in collaboration with important machinery manufacturers in the pharmaceutical world, the new Dust Containment range stands out for its flexibility and compactness as well as the construction quality that has always distinguished Delfin products.
Maximum safety for operators, also during maintenance, and full compliance with GMP and EHS standards.
The products are equipped with safety systems that prevent any contact between the vacuumed pharmaceutical powder and the operators.
The Dust Containment configuration allows to work with OEB5 powders (OEB4 during maintenance).
A cyclonic separator separates dust from air and collects it in the dust hopper. The efficiency level is up to 98% without filter intervention, thus reducing maintenance operations. Dust is then conveniently disposed of by means of the bagging system.
To filter the remaining dust, up to 3 additional levels of absolute filtration can be installed with the Bibo replacement system.
The material is disposed of by adjustable containment bags that can be sealed by means of a crimping tool. This way, contact with dust is totally avoided.
All product maintenance steps are designed to be carried out quickly and safely

H14 Absolute filters are replaced by means of a Bibo hermetic system that prevents any leakage, thus offering maximum protection to the operators carrying out the replacement. Therefore, the system allows to change the filter on-site with no need to move to a technical room.
DELFIN PNEUMATIC CONVEYORS
Establishing pneumatic conveyance in the pharmaceutical manufacturing operation can also help eliminate obstacles that traditional material transport systems often run into – like sanitation difficulties and product contamination. Pneumatic conveyors are also easy to install and don't take up a lot of space, potentially improving your operational efficiency. These set-ups also exclusively use uncontaminated compressed air which can help prevent issues with hygiene and hazards.
This article is published by
Delfin distributes its industrial vacuums worldwide, through a network of subsidiaries and sales partnerships with major players in the local market. Delfin was founded over twenty years ago by the passion of its founder, Antonino Siclari, for the industrial vacuum sector. Since then he has never stopped working to offer its customers innovative ...