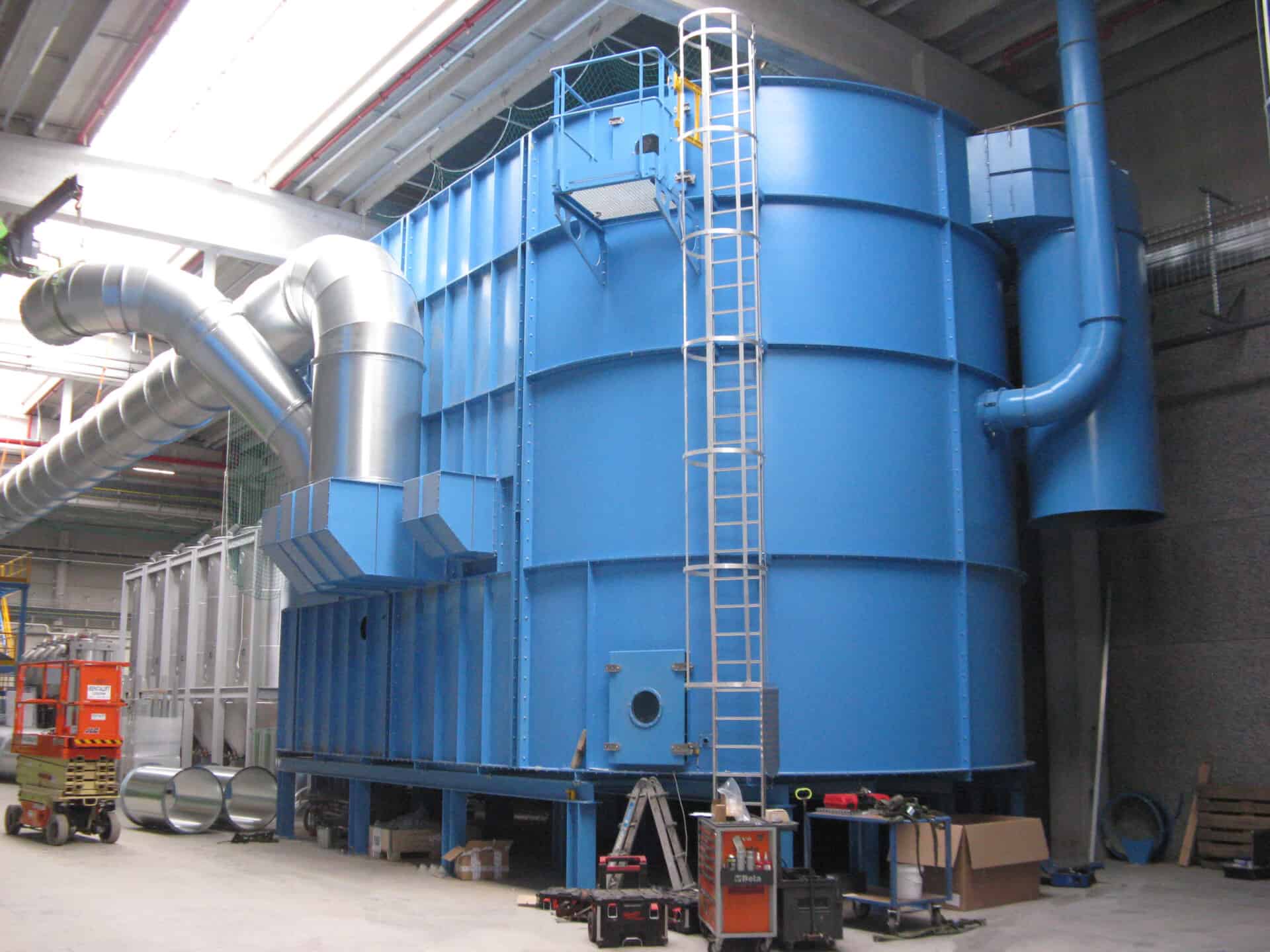 In the east of Belgium Typhoon has built an extraction installation for a producer of PET Foam insulation sheets for up to 360.000m³/h in one filter.
The dust extraction system was also equipped with a pneumatic conveying system and storage silo for storing the residual fractions.
XXL FILTER: Place and energy saving
Typhoon was able to offer the ideal solution by building a negative pressure filter that fitted perfectly within the available space in the building. This was only possible by collecting the various process and production lines together in one system.
The filter was also very well engineered to be able to withstand the high negative pressures given its enormous size. The installation has an automatic jet-cleaning system that removes the dust from all filter sleeves by air pulses.
By using frequency-drive, high-efficiency fans and a well thought-out control system, the exhaust flow rate can be regulated perfectly. This also results in a large energy saving which is an important topic in these times.
By using a filter with a flat bottom, it is possible to dispose of the voluminous residual fractions in a dosed manner without the risk of bridging and clogging.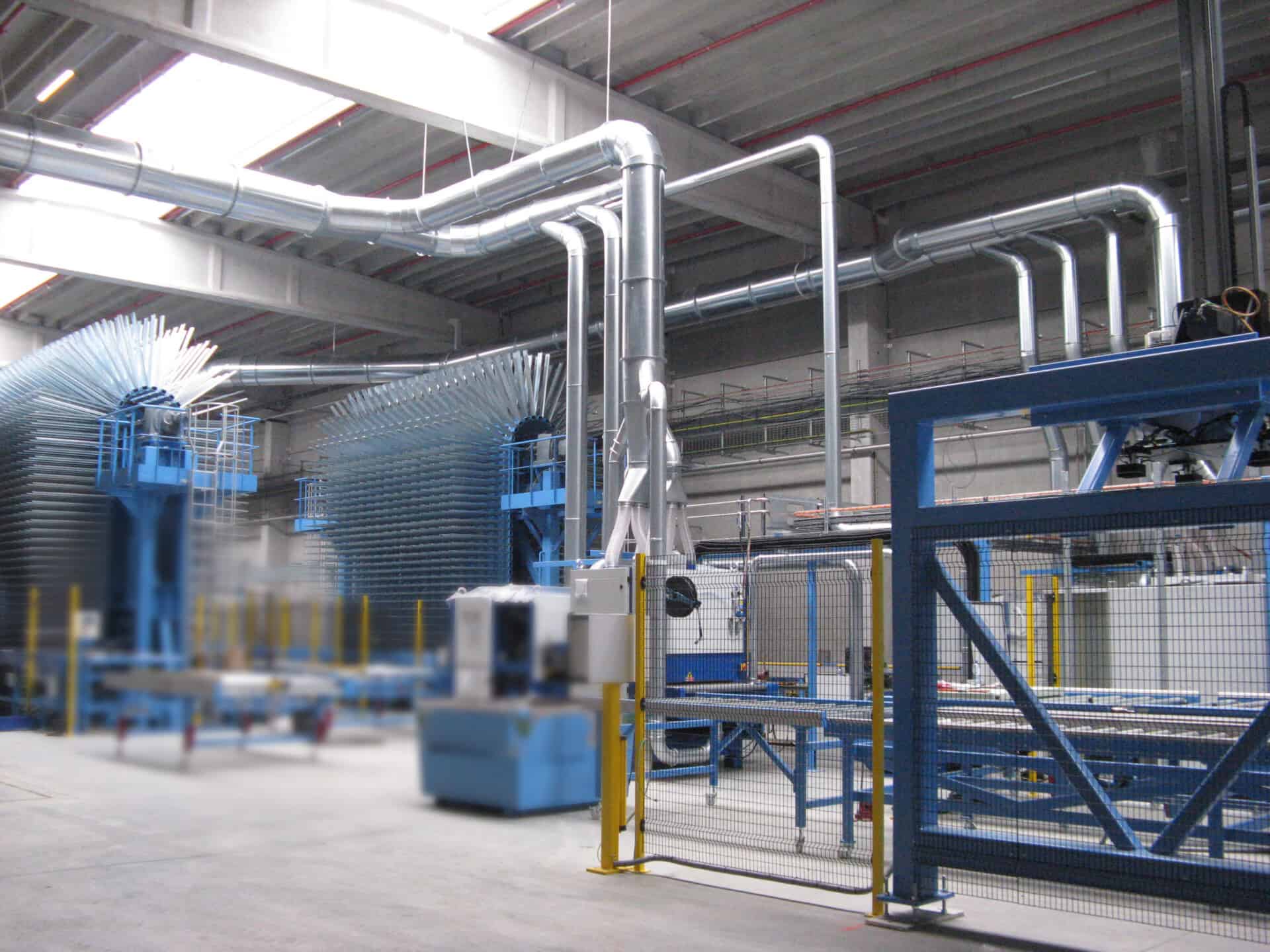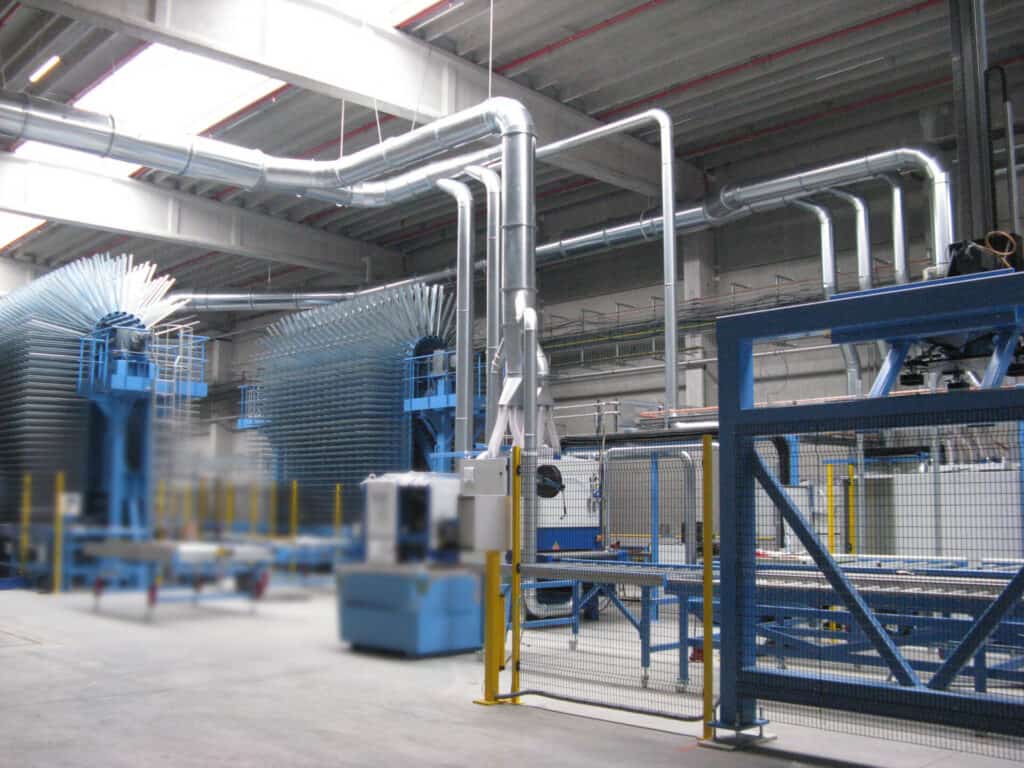 Diversified range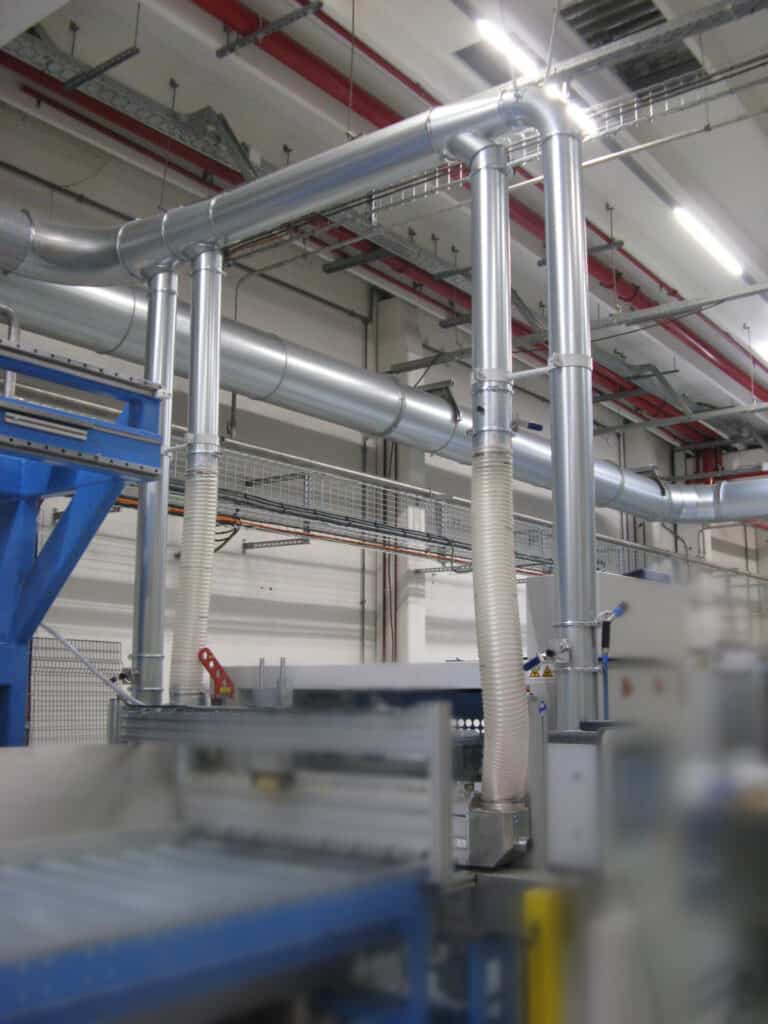 For years Typhoon nv from Beveren-Leie, Waregem (Belgium) has been realizing not only air technology installations, but also bigbag unloading and filling stations, bagging machines, weighing and dosing systems and transport and storage systems, and other solutions.
The 'engineers of clean air' also deal with the integration of, for example, screening and sifting plants, grinding mills, sorters or presses into production lines. Another discipline of the multi-faceted company is the inspection, maintenance and wear and tear of industrial plants.
Total projects in 'Air & Process technology'
Typhoon carries out in the full breadth of the process industry complete, customer specific 'turnkey' projects, including control and automation. Especially in the food, plastics, recycling and minerals industries one finds many Typhoon solutions, both within and outside Europe. The company has also earned its spurs in the storage and handling sector. The customer has a single point of contact for the entire project, from quotation to commissioning.
This article is published by
For over half a century, we have provided our customers - both international corporations and industrial SMEs – with industrial dedusting and pneumatic conveying systems. All our tailor-made solutions within the processing industry aim to make a dust free production facility and keep dust out, both on the production floor and the environment. With ...