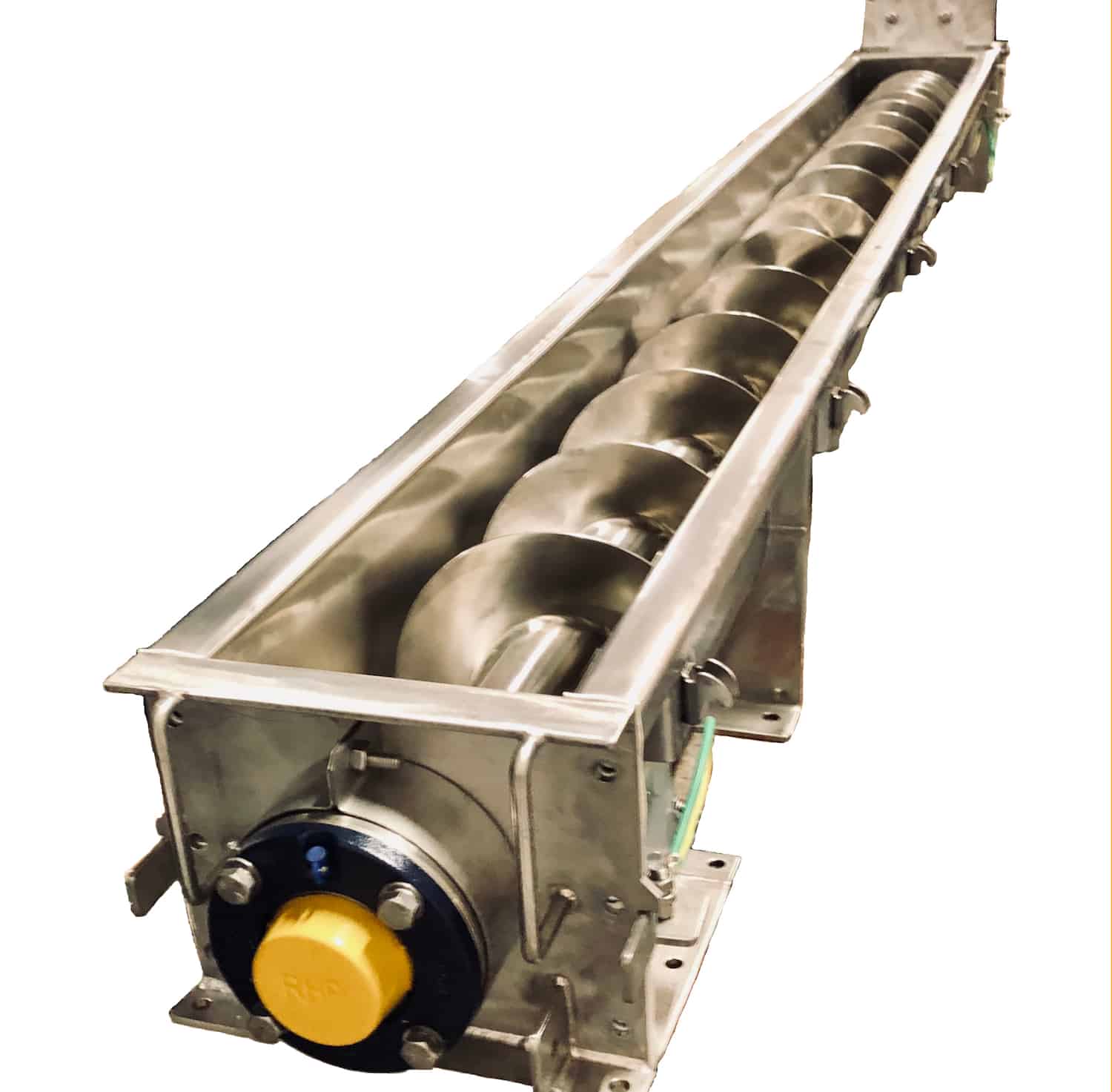 Solids handling equipment maker, Ajax Equipment, has supplied a leading animal health product manufacturer with a stainless-steel screw feeder as well as hopper inserts to handle multiple powders as a result of conducting a flow audit.
In anticipation of introducing several new powders with existing equipment, Ajax was contacted to review how well the materials would flow and if changes were required to ensure performance. Ajax found that the powders had very different material densities and would therefore be prone to segregation. The introduction of infeed inserts reduces segregation when the powders are discharged from bags into the hopper, while outfeed inserts improve flow and ensure material is drawn evenly from the hopper.
The ATEX Zone 21 screw feeder includes variable pitch full flights, to improve material discharge, as well as a number of features to ensure safe operation. Ajax's feeder also includes a quick-release auger making cleaning of the equipment easier.
"Powder testing enables you to 'know your material' and is essential in ensuring that you are working with the material rather than against it. Establishing a range of properties such as bulk density, wall friction, and shear strength provides data fundamental to the design process," says Eddie McGee, managing director, Ajax Equipment.
This article is published by
Ajax Equipment Ltd is a specialist manufacturer of solids handling and processing equipment, incorporating Lynflow technology. It has over 40 years experience in the design and manufacture of equipment for a wide range of international organisations involved in food and confectionery processing, pharmaceutical, fine chemicals, waste to energy and ...