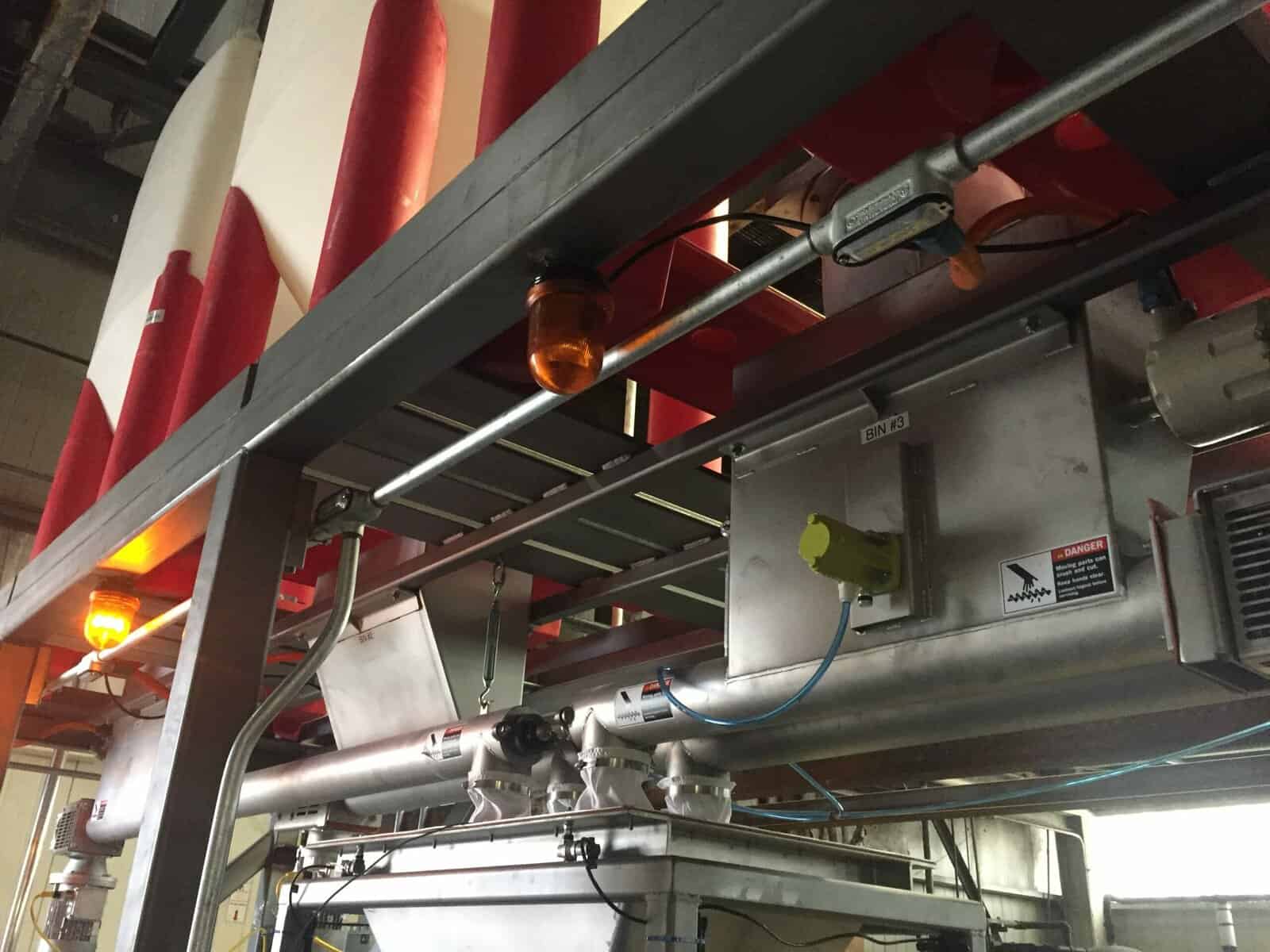 Sterling Systems & Controls, Inc. custom designs and manufactures the highest quality and ingredient batching systems. These industrial-grade batching systems have quality in the design and manufacture. One of the most critical components within ingredient batching systems is the dry material feeders. Is this critical component Sterling Systems ingredient batching systems excel beyond all others with three differentiated features:
Industrial-grade bearings are used at BOTH ends of the feeder assembly to support the auger and prevent it from making contact with the auger housing.
Seals in a seal plate are located between the product zone and the auger bearings. An air gap between the bearing and seal plates creates a buffer zone to ensure the material doesn't enter the bearings and lubricant doesn't enter the material.
The feeder auger is kept in suspension using shaft clamps to ensure that the auger thrust load is not transferred to the drive assembly, therefore increasing drive life. In addition, shock absorbing couplings are used to help reduce the start and stop shock on the motor and drive.
These key and unique features keep the muscles of the ingredient batching system working reliably with excellent performance for a long time. Sterling Systems & Controls, Inc. has 50+ years of experience providing efficient solutions for process equipment, batching, micro, minor and bulk weighing, bag unloading systems, as well as plant automation. Sterling's designs utilize the latest technology to provide specialized data management, raw material management, along with production data tracking.
This article is published by
Sterling Systems & Controls, Inc. has 50 years of experience providing efficient process weighing and batching solutions, automation, and much more e.g. automation software upgrades, batching systems, micro ingredient batching systems, minor/major ingredient batching systems, material weighing systems, bulk bag packaging/filling systems, bulk bag ...