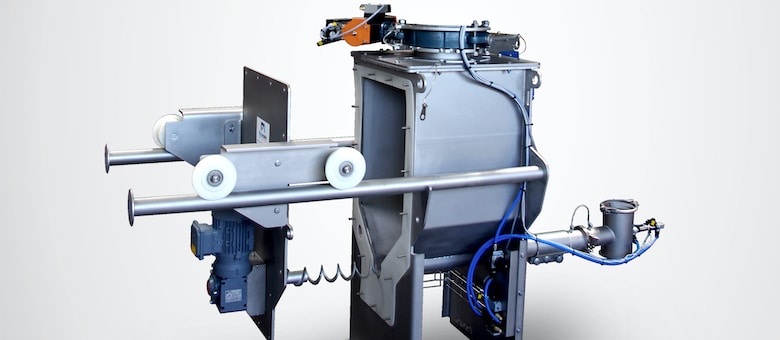 Palamatic process offers both volumetric and weight in loss feeding equipment.
Our screw feeder is commonly used to meter and dose powders and bulk materials at a controlled rate, without degradation or attrition, to the downstream process equipment. The addition of load cells allows more accurate dosing and control of the production process. 4 standard models D10, D11, D12, and D13 are offered with flow rates from 24 to 6,458 liters/hr.
The vibrating feeder is used to dose fragile or abrasive bulk materials. These feeders consist of a vibrating base with a flow-through. The flow rates and accuracy can be adjusted to complement the dimensions of the trough and downstream process. Flow rates of the bulk material are typically controlled by the adjustment flap positioned at the hopper outlet. Vibratory feeders with integrated load cells can be used for loss-in-weight dosing applications.
This article is published by
PALAMATIC PROCESS is a company specialized on powder and bulk handling solutions. With more than 2,000 installations across the world and more than 25 years of experience, PALAMATIC PROCESS is a company with a strong international orientation. We pay special attention to the needs and expectations of our customers to design customized machines meeting ...