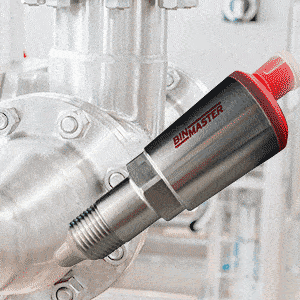 BinMaster MCP series of capacitance sensors fit the budget when operations have multiple compact vessels to monitor.
MCP sensors activate when powders or solids reach their target minimum or maximum level. MCPs alert operators by a custom LED light or to a PLC, HMI and/or control room.
These compact probes are programmable via Bluetooth from a phone. Made for hygienic applications, MCPs sense products in all stages of production from raw ingredients to batches of WIP, and finished materials. MCP-300 are extendable from 2.5" to 39" to suit any vessel.