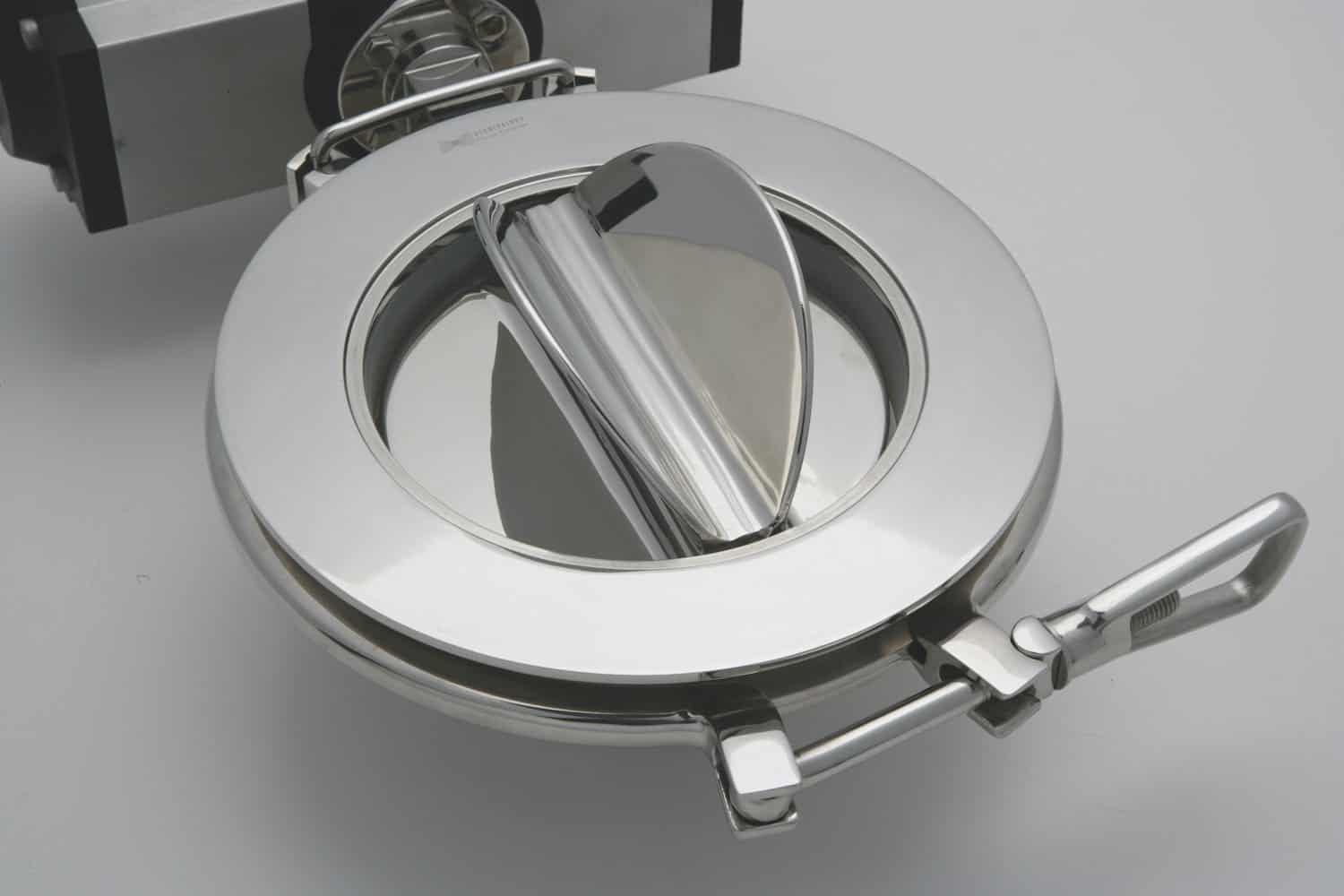 In the pharma, food, and fine chemical industries, the delivery of powders, granulates, and other bulk solid products among the lines or into the units, while maintaining the highest standards in health, hygiene, safety, and cleanliness, can be a daily challenge.
SteriValves srl has designed and developed high-level models to meet the specific requirements of OEMs and end-users. One of their innovative products, the Rotovalve Light, is a rotary valve designed for feeding and continuously controlling the discharged flow of powders and granulates.
Feeding of powders and fragile capsules
The Rotovalve Light's 6-blade rotor's alternating motion helps to discharge products homogeneously. Additionally, the version with a silicone-coated disc is especially suitable for fragile products like capsules, soft tablets, and other elements that can be easily damaged by a stainless-steel rotor. This valve is versatile and can be tailored to fit the customer's equipment, with an ergonomic style, versatile connections, and designed according to cGMP for full traceability. The valve is also rated for ATEX zones for use in potentially explosive atmospheres.
Hygiene
All gasket materials of Rotovalve Light are FDA compliant and available in translucent silicone, USP Class VI silicone, white EPDM, conductive EPDM (black), FKM, or PTFE. The valve's special quick-release system allows for easy and fast detaching of parts for periodic maintenance and cleaning operations. A single operator can disassemble all components composed of modular parts, and no tool is required for these steps.
Discharge Station: The valve can be placed in a discharge station, where the version with the docking system can be used. Thanks to the automatic valve-opening system, the actuator stands fixed, and the valve is free to move around mounted on a container or a hopper.
Certifications and Declarations
SteriValves srl can supply a complete technical documentation in six languages (Italian, English, German, French, Spanish, and Portuguese). The documentation includes material certificates EN 10204-3.1 for metallic parts and FDA 21 CFR 177.2600 or FDA 21 CFR 177.1550 for polymeric parts, CE declaration of incorporation as per Directive 2006/42/EC, Torque Measurement Test, Gas tightness test to EN12266-1, test P12, and other relevant tests. Upon request, SteriValves srl can provide declaration of compliance to MOCA for Food Contact Material CE Regulation 1935/2004, USP class VI biocompatibility declaration, Traceability report, Roughness test map, ATEX 2014/34/EU, PED certificate, Free BSE/TSE declaration for elastomers, Free bisphenols declaration for elastomers.
This article is published by
SteriValves designs and manufactures high quality products to the pharmaceutical, food and chemical industry. The core business of the company is based on a modular system composed by three different type of valves : Sterivalves , Flexivalves, Rotovalves. Through the years, SteriValves cooperated with many OEM and pharmaceutical industries, customizing ...