Our customer was looking for a solution to provide information about the quantity of material flow behind the hopper to control the flow condition.
Process data
| | |
| --- | --- |
| Customer: | Cement plant |
| Material: | Fly ash |
| Installation: | After hopper and screw feeder |
| Function: | Online information about the quality of flow condition |
Solution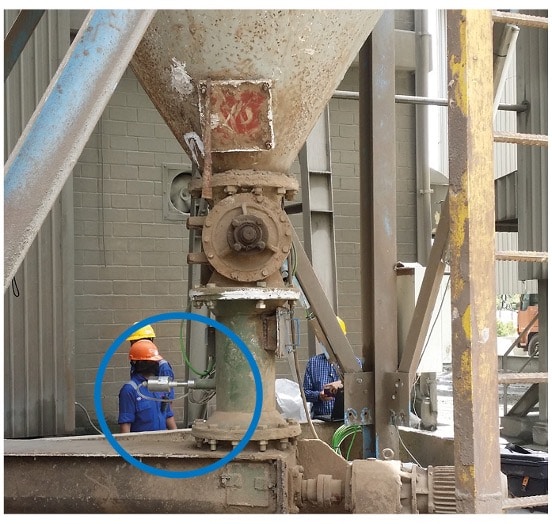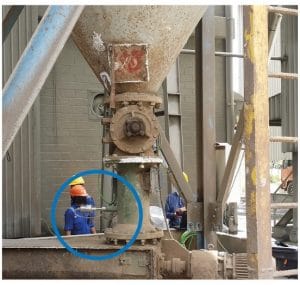 SolidFlow 2.0 is specially designed for mass flow measurement of solids up to 20 t/h in free fall and in pneumatic applications and has an active roping compensation.
This allows measurement errors that occur due to roping to be compensated.
In the described application SolidFlow 2.0 is used to measure the quantity of fly ash behind the hopper and screw feeder. The flow measurement will give online information that provides important conclusions about the quality of the material transport. For example, blockages in the silo cone and in the rotary valve can be detected.
Customer benefit
Information about the quality of flow condition
Control of material process
Process optimization