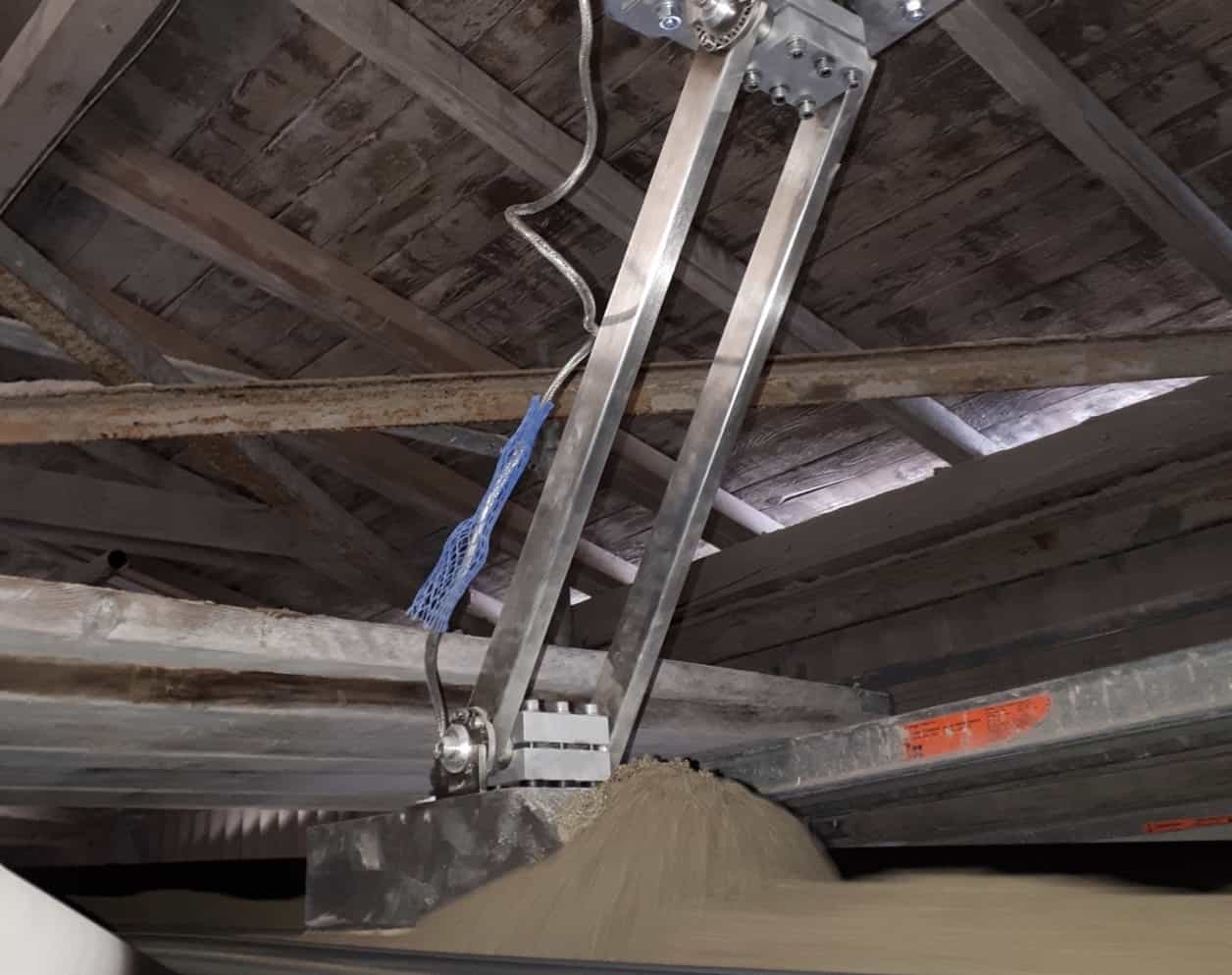 For the production of cement, sand is taken as raw material either directly from ship delivery or from internal storage facilities.
Experience shows that the material has a higher moisture level when delivered by ship. Previously, the material moisture was checked manually in the laboratory. The customer was now looking for a continuous moisture monitoring system for sand transportation.
Process data
| | |
| --- | --- |
| Customer: | Cement manufacturer (Germany) |
| Material: | Sand |
| Moisture range: | 0 – 10 % |
| Installation: | Conveyor belt (installation with shuttle) |
| Function: | Online moisture measurement during sand conveying |
Solution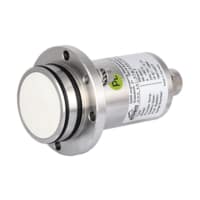 The M-Sens 3 is a sensor for continuous measurement of the material moisture of bulk solids. It measures very accurately and is reliable, robust, and easy to operate.
In the application described, the M-Sens 3 is installed directly on the conveyor belt with a shuttle. In this way, the moisture content of the sand can be measured continuously.
The work required to take samples and check the moisture level in the laboratory is thus no longer necessary, saving time and costs.
Customer benefits
Continuous moisture monitoring in real time
Manual material sampling for moisture determination no longer necessary
Automated and continuous moisture measurement (process optimization)
Simple and fast calibration of the sensor
Sensor provides additional information on material flow and material temperature
This article is published by
ENVEA is a world class manufacturer of ambient, emission and process monitoring systems, with full turnkey capabilities. Our equipment and technologies encompass gas analyzers, dust monitors, solids and flue gas flow meters, and air quality monitoring networks, as well as environmental data processing and reporting solutions.
ENVEA offers: