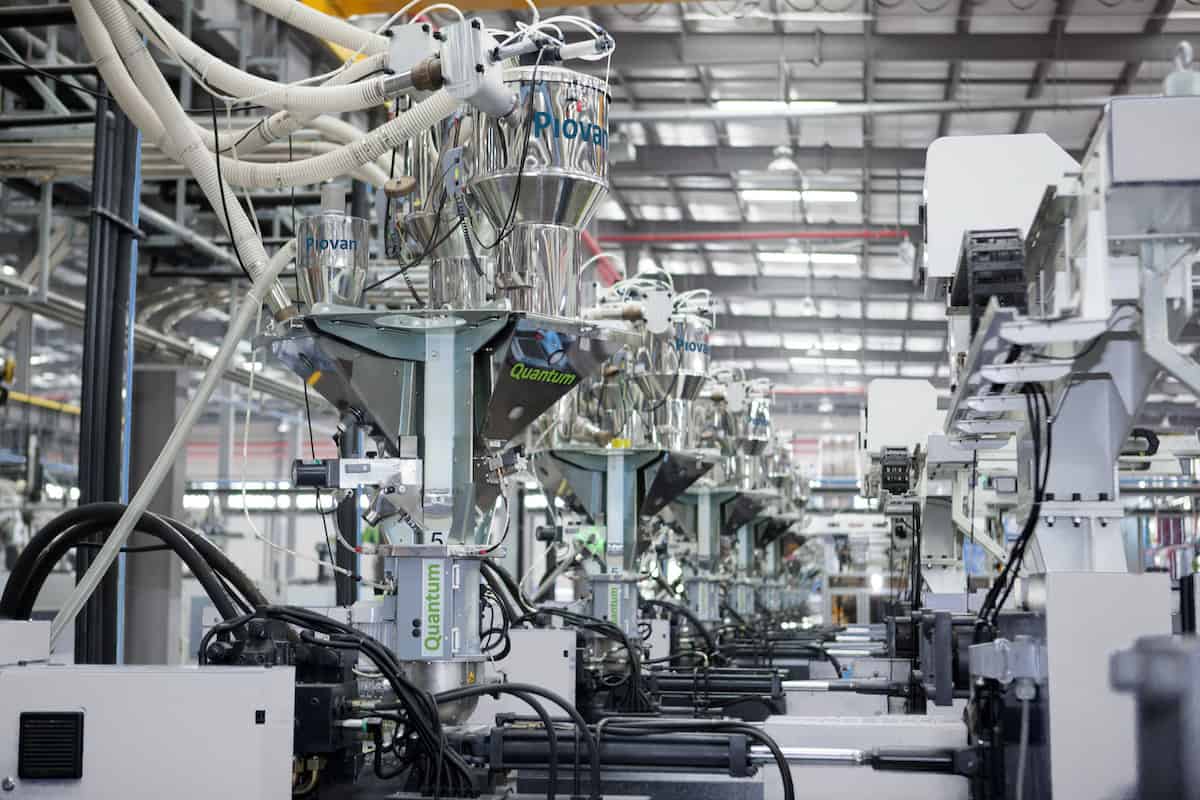 The use of regrind materials and post-consumer flakes implies almost always a blending step, even more than with the virgin resins. This is because, normally, it is not possible to use regrind material alone since it needs to be combined in different ratio with virgin granules or, in some other cases, post-consumer flakes from different batch and supplies have to be mixed together to increase homogeneity.
The complexity of these operations arise from the different physical characteristics of the materials to mix.
The Piovan gravimetric batch blender range, including Quantum and MDW, cover most of the applications with models from a maximum throughput of few kg per hour up to 3 tons/hour and with a wide range of configuration and solutions, including the ones dedicated to regrind and flakes.
There are some specific points that have to be taken in account to design a gravimetric blender for regrind. For example, the buffer hoppers have a bigger volume than the ones for granules since the bulk density of regrind is generally quite low and they have a geometry designed to avoid any bridge and to make the falling of the material as regular and smooth as possible. In case of very light materials, there is also the possibility of adding pneumatic bridge breakers inside the buffer hopper, synchronized with the dosing slide gate, in order to guarantee a correct flow of the material and avoid any risk of missing material discharge.
A special attention has to be payed also to the dimensions and geometry of the slide gates passing hole, to find the right balance between the accuracy of the dosing and best flow of the flakes.
Another critical aspect can be the presence of dust; for this reason, Piovan batch blender running with flakes are usually equipped with rotary level sensors, instead of the capacitive ones since these can give false reading generated by the dust.
Quantum and batch blenders can be fully effective only if they are combined with a complete package designed for regrind and post-consumer flakes, such as a conveying system that can guarantee a reliable material feeding.
For all the applications in which the batch blender is not applicable, Piovan Group can provide a solution as well; for example, with continuous loss in weight dosing unit with high throughput station for flakes also from Fdm and Doteco brands.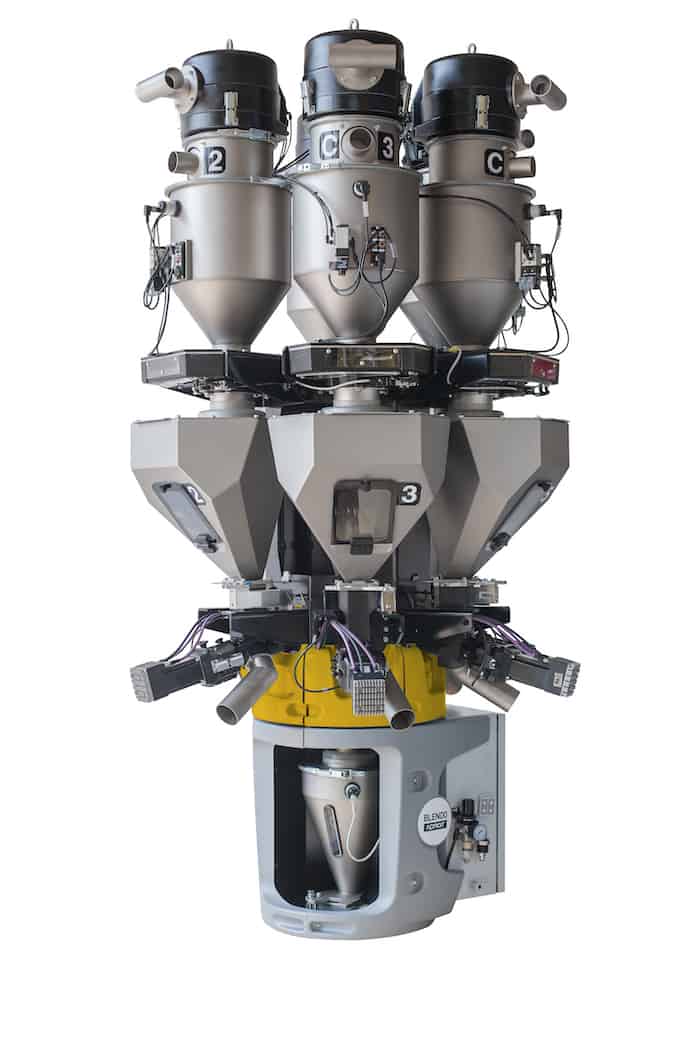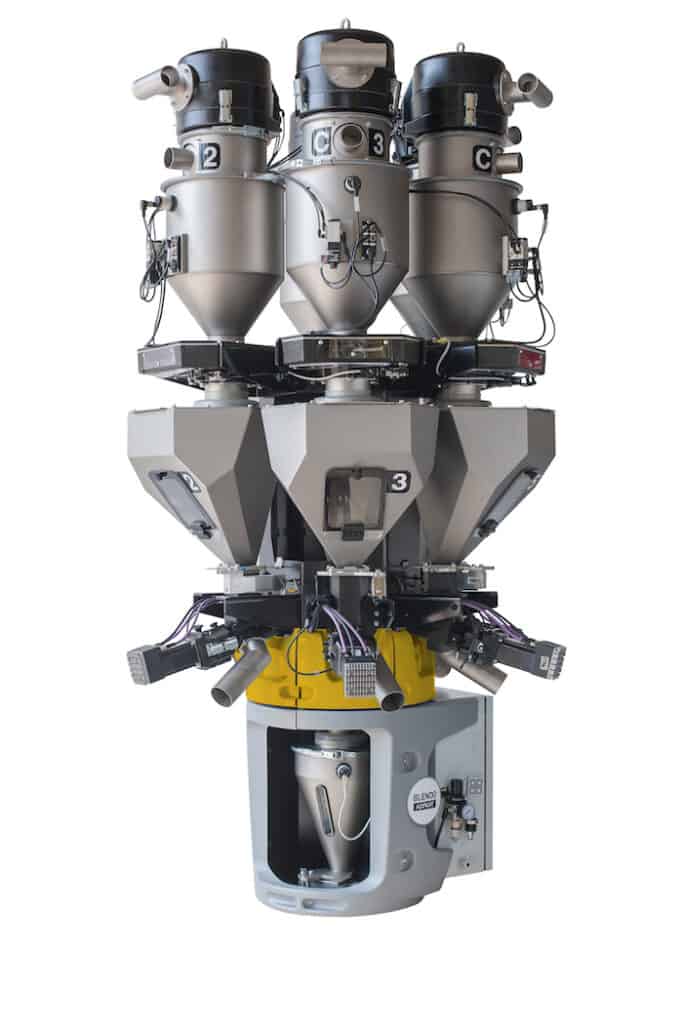 This article is published by
Vision
Piovan wants to be recognized as the supplier of excellence in the field of machinery and engineering systems to ensure its customers the maximum added value. In achieving this aim, the company's people acquire the fundamental role and are the real drivers in the development of innovative solutions.
Values
We ...