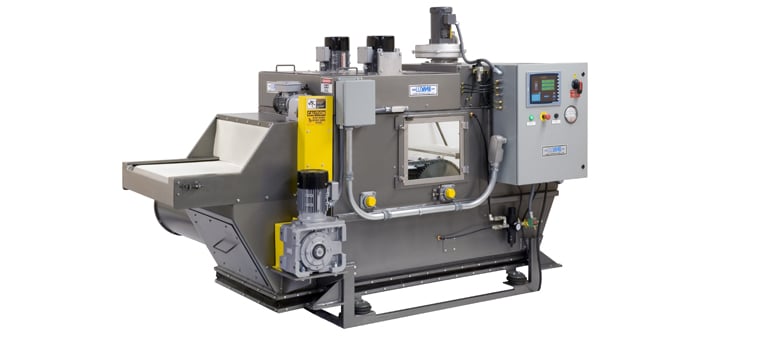 It is essential that automatic bag slitting and conveying automation demonstrates innovative tools that provide benefits for companies seeking to increase production and line efficiency, while saving costs on labour and materials. Safety and hygiene must also be upheld to the highest standards.
Recommendations for automatic bag slitters and conveyors
Luxme International recommends that bag slitters and automatic conveyors:
Eliminate operator exposure to dusty environment
Are ergonomically friendly in an operational environment
Increase productivity on the entire line
Boost the efficiency of an operation
Lead to an increase in profit margin
With 40 years of experience in plant automation, Luxme has developed a range of Tubular Chain Conveyors with USDA-accepted Sanilux Clean In Place (CIP) technology, as well as Automatic Bag Slitters for various operations. All Luxme equipment has CE marking, meeting EU safety, health and environmental protection requirements.
Automatic bag slitters and tubular chain conveyors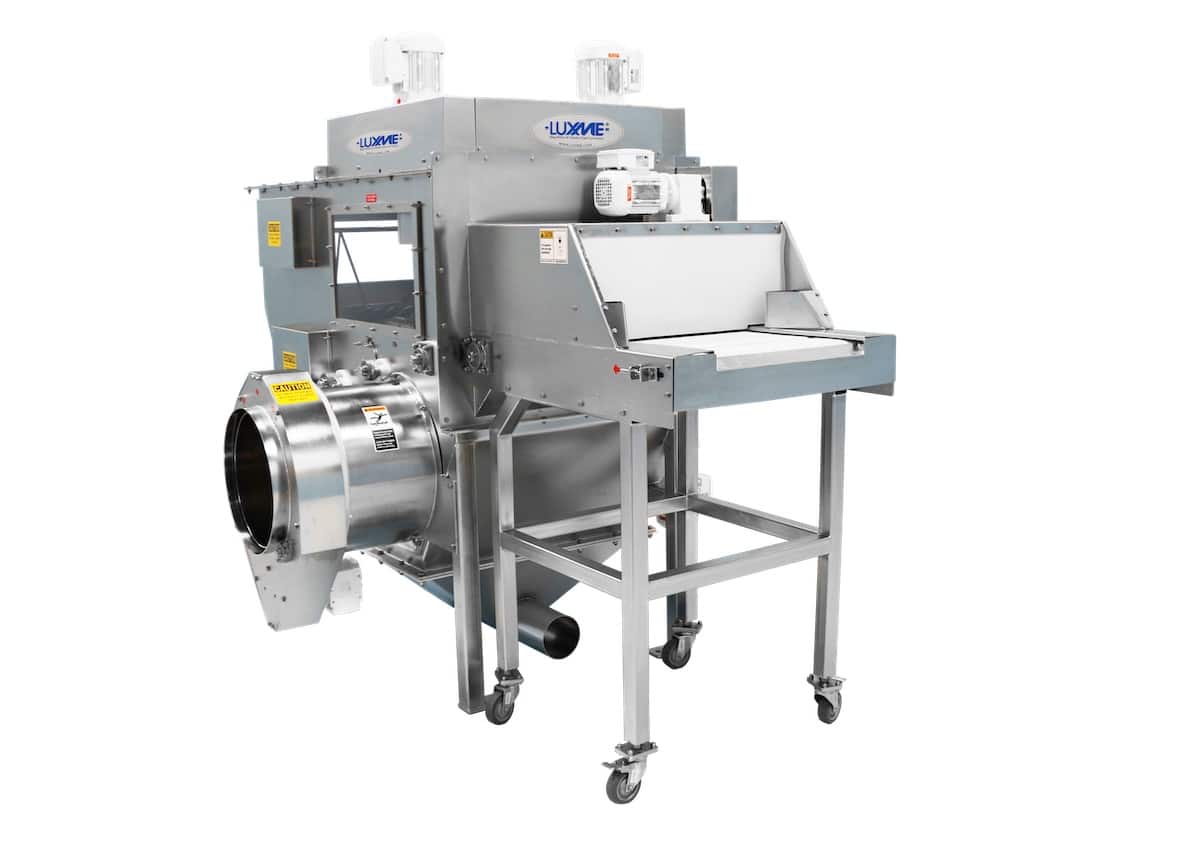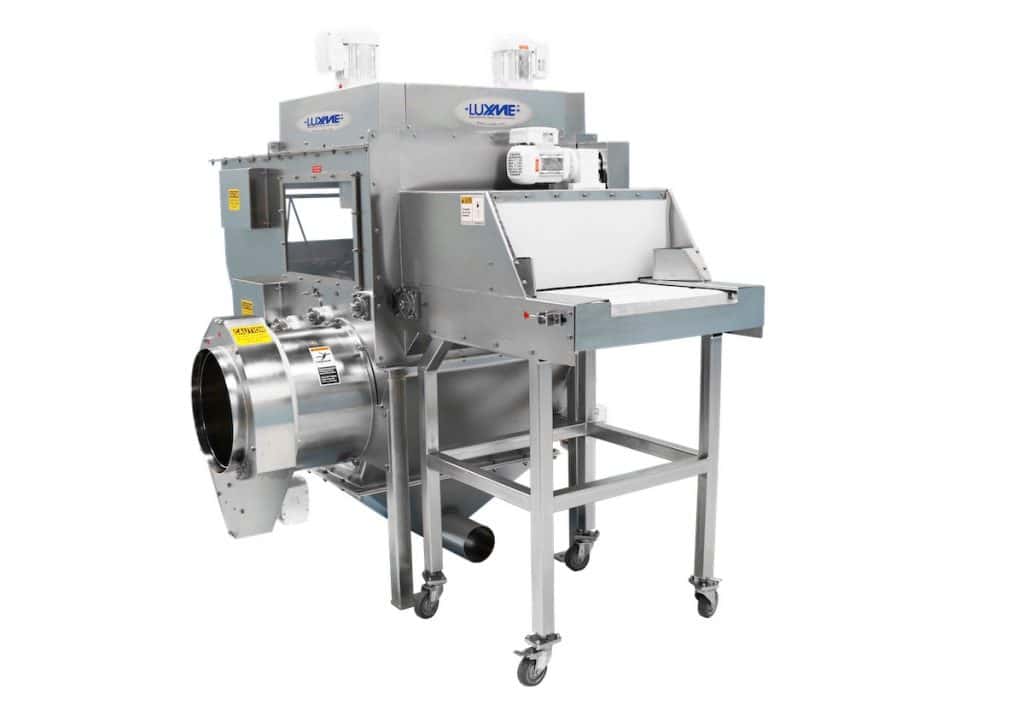 As an all-in-one conveying, slitting, emptying, integral dust filtering and empty bag compaction, Luxme's patent-protected Miniluxautomatic bag slitter makes manual bag dump stations redundant. The fully automatic Bag Slitter offers operators protection from exposure to dust. The slitter dimensions and affordable price make it attractive for replacement of existing manual dump stations.
The slitter handles a variety of 25 kg bags at the rate of five to six bags per minute. Slitters are offered in carbon or stainless steel construction, and sanitary food grade CIP models. Watch Video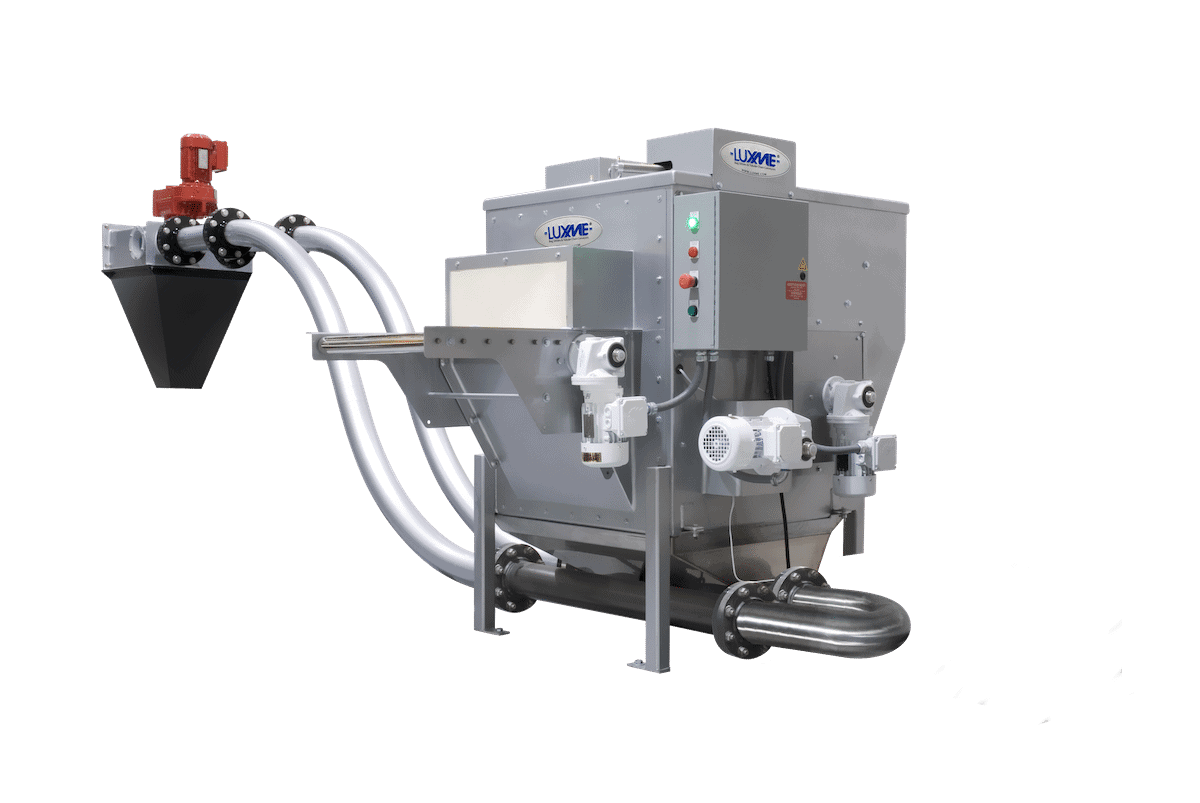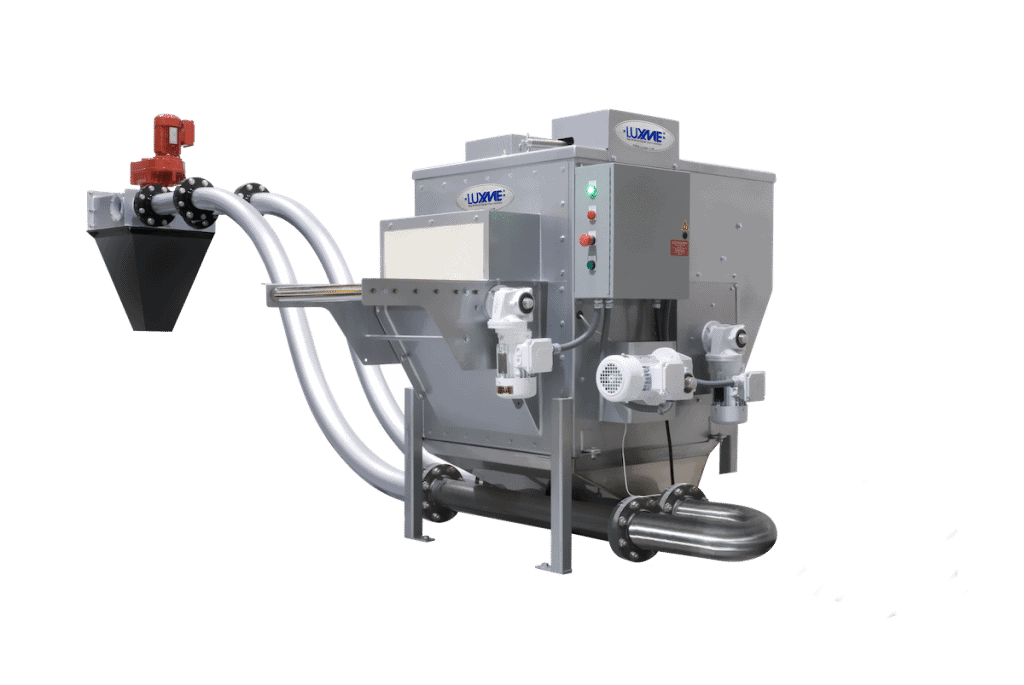 The company also offers dust free conveying of the product from the slitter downstream, using Luxme Tubular Chain Conveyors that are available for food/non-food applications. For food suppliers, the USDA-accepted Luxme Sanilux technology for total eradication of pathogens and allergens between batches using (CIP) conveyors are available.
In terms of the operation, bags are manually placed on the slitter in-feed and conveyed to the slitting chamber where blades move around the bag, cutting three sides and opening it into a single long sheet.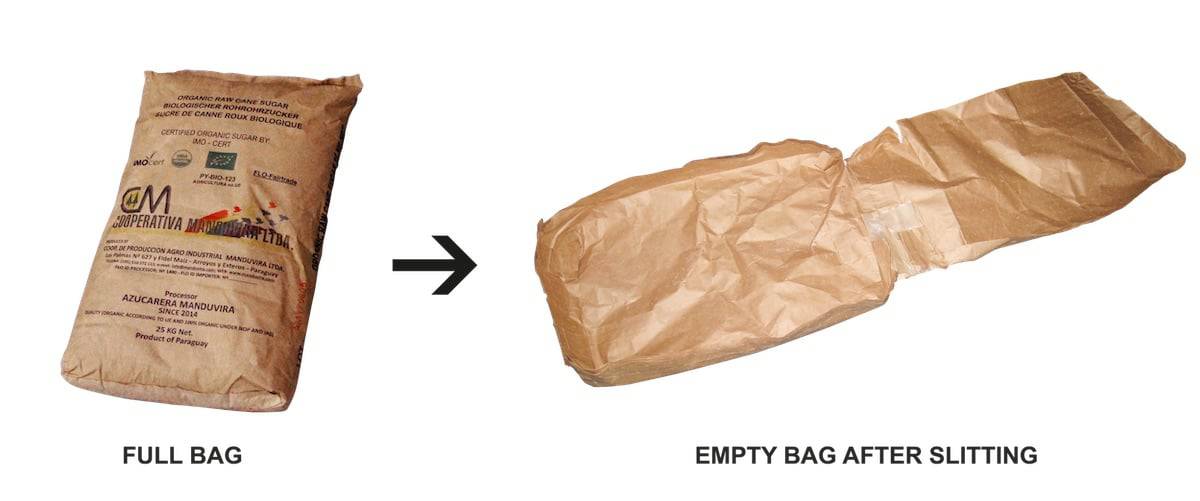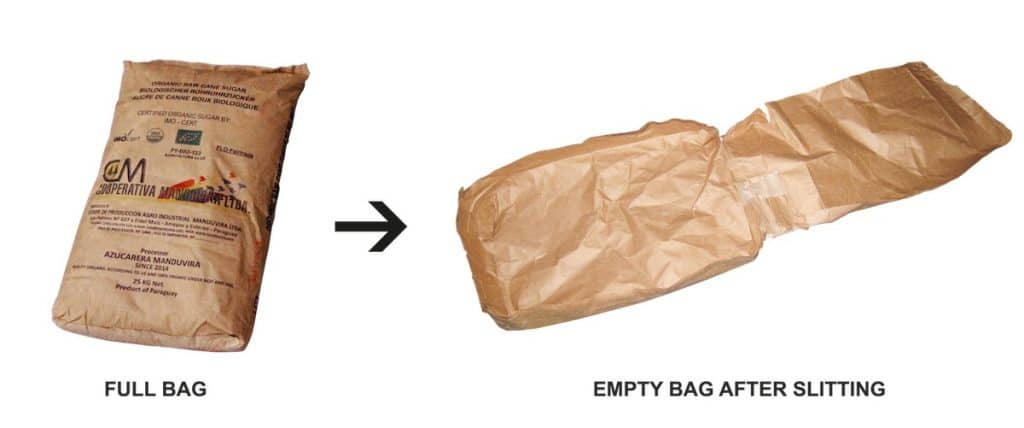 The bag is inverted for gravity discharge of product and is extruded into a waste disposal plastic package at the rate of 10-15 bags per foot compaction. Watch Video
Food grade sanitary automatic bag slitters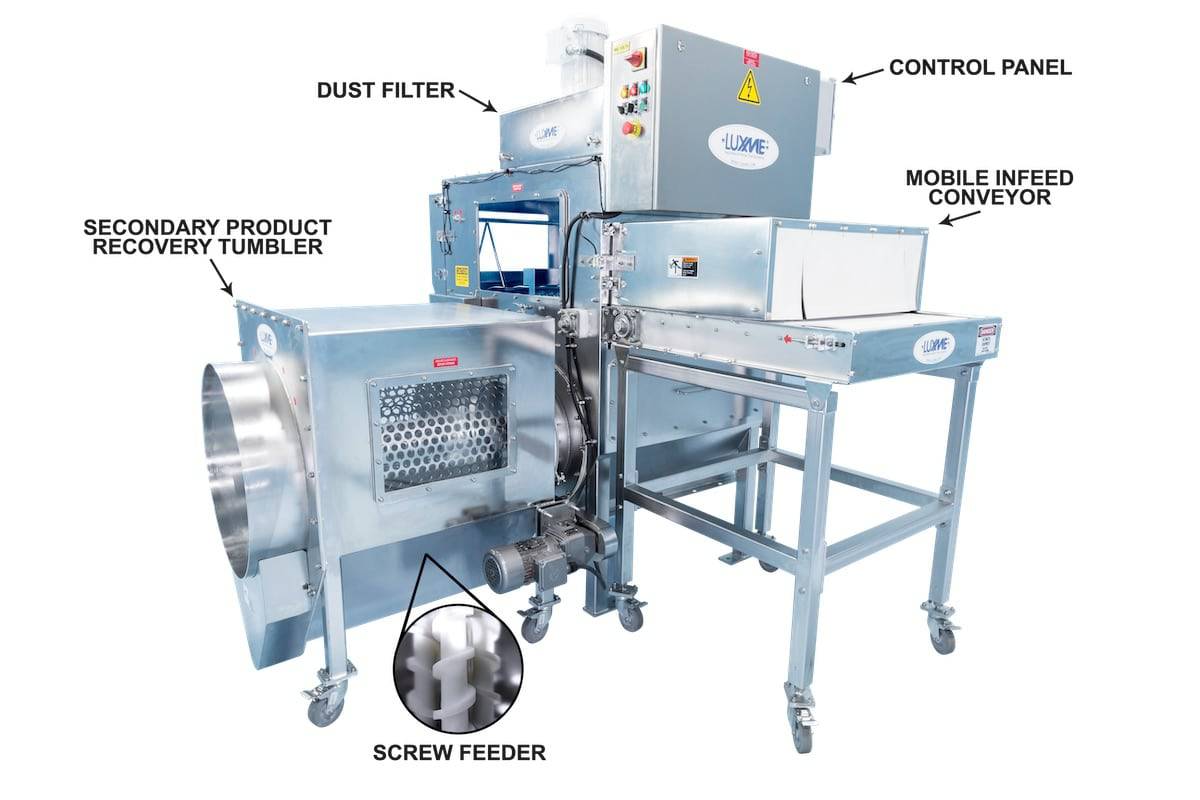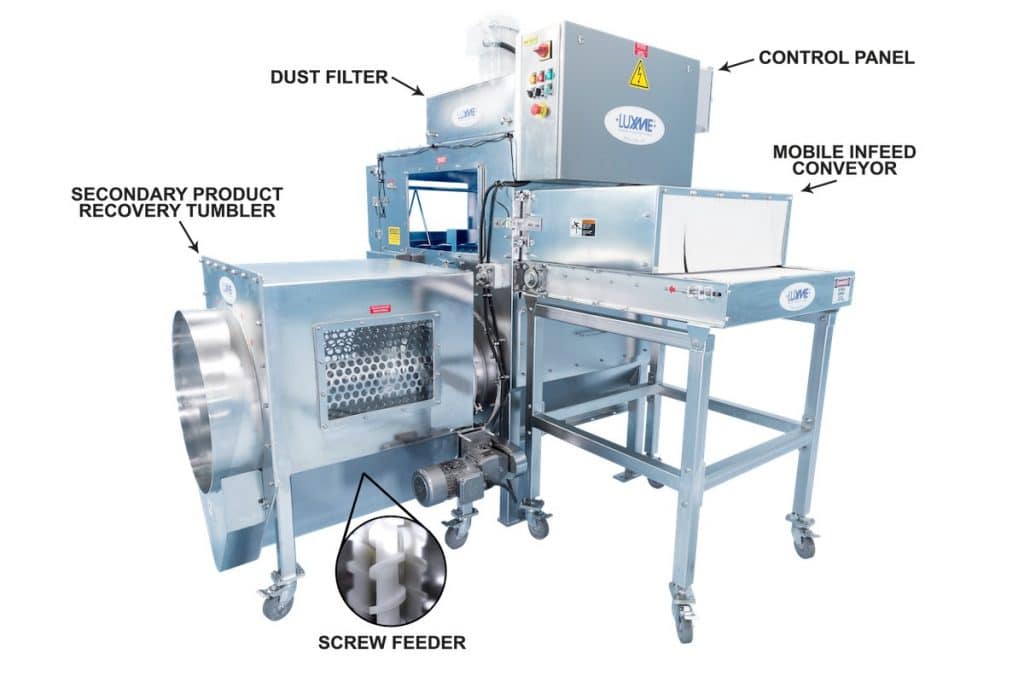 With the highest standard of sanitisation being paramount for manufacturers, Luxme developed the food-grade automatic bag slitter, specially designed to open bags in an enclosed, dust-free, sanitary environment, for items such as dairy products, infant formulas, spices, cake mix, cocoa powder, etc. Its design includes multiple access points for easy access and cleaning.
This slitter includes all the features of the Minilux, plus multiple FDA-approved components to facilitate the processing of food products, among others. The Automatic Bag Slitter Minilux Food Grade is designed to slit and open five to six bags per minute of 25 kg bags. CIP Demonstration Video / Minilux® Opening Multiple Bags
Luxme automatic bag slitter model jbs-3000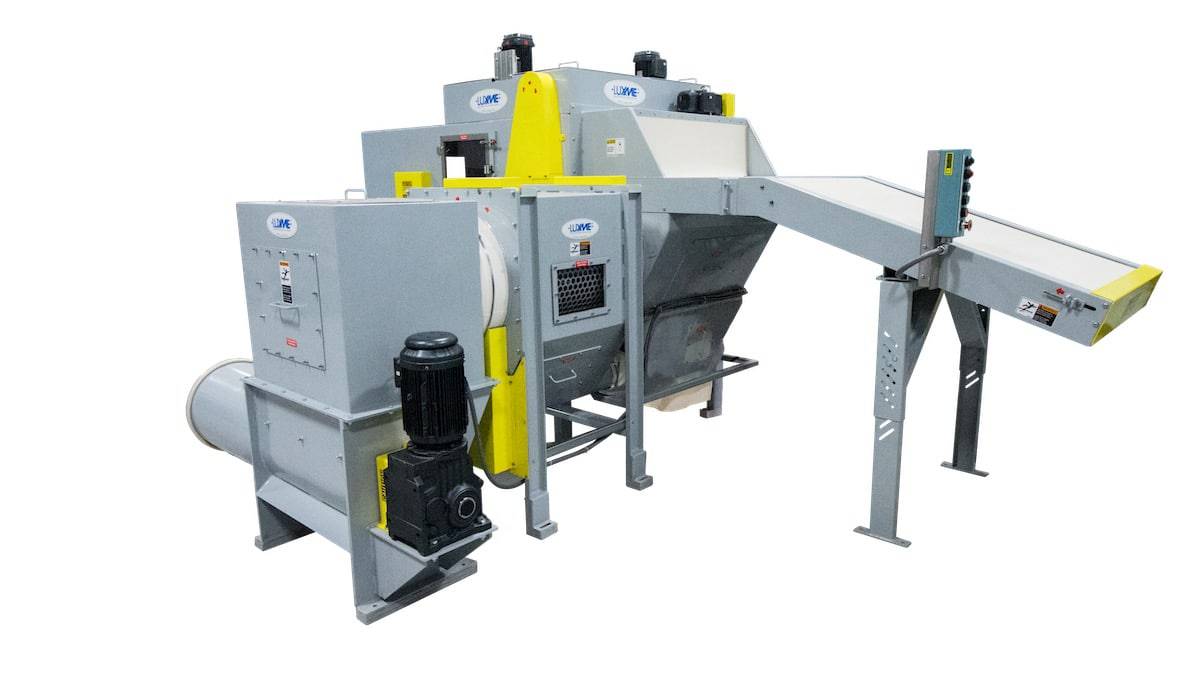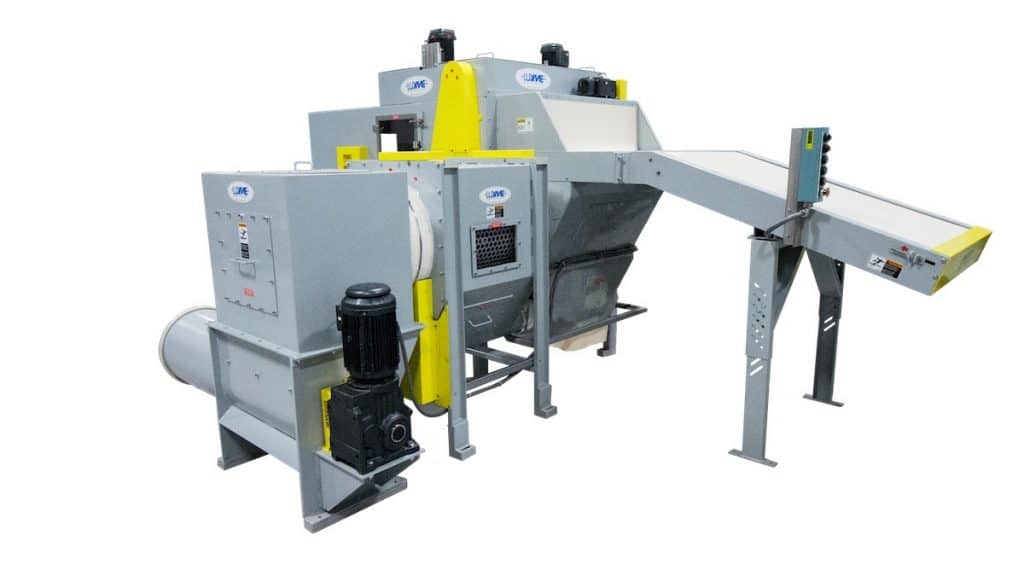 For the processing of larger paper, jute, burlap, and PP woven bags containing products such as tea, rice, cocoa, peanuts and peppercorns, the Luxme Automatic Bag Slitter Model JBS-3000 is suitable for handling 50-100 kg of product.
A telescopic conveyor is used to unload sacks from a container or a railcar, which are then conveyed directly to the bag opener via a weighing scale that continuously summarizes the total weight of beans being automatically slit and emptied.
This arrangement and mode of operation eliminates a need for intensive labour previously used, and is designed to slit and empty at the rate of six to eight bags per minute of 70 kg bags. The bags are slit open on three sides into one long sheet and discharged through a secondary product recovery tumbler, ensuring 99.9% emptying efficiency depending upon the free flowing characteristic of the product. Opening Coffee Jute Bags Video / Opening Tea Bags


Ancillary equipment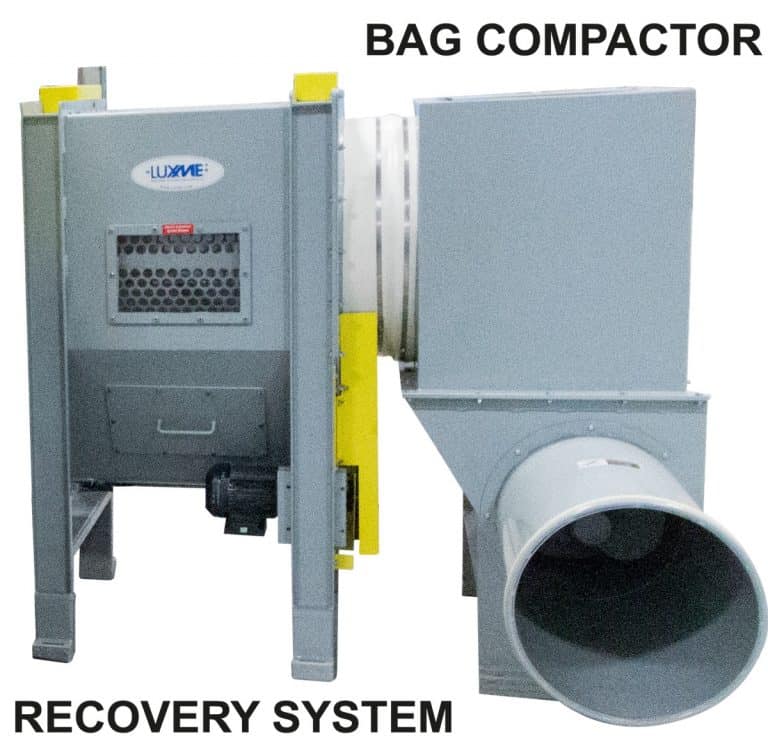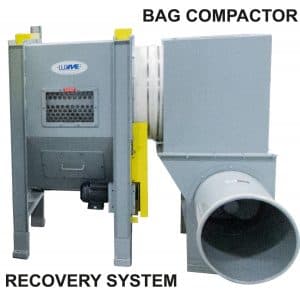 Automating the bag opening operation with a view to cutting costs makes the production more competitive and economically friendly. However, remnants of product content sticking to the walls and product filling the valves of discarded, empty bags offsets the advantage of cost savings.
Should there be a requirement for maximum collection of product, Luxme offers an upgrade where empty bags are automatically extruded into an integral secondary product recovery system.
The Luxme Secondary Product Recovery Tumbler allows the open empty bag to be rotated and tumbled multiple times in order to release any remaining product. The system includes a small screw conveyor that automatically transports the remaining product back into the slitter hopper to minimize waste, before empty bags are compacted into an independent Floor Mounted Bag Compactor. Watch video
An additional machine to consider is the Luxme Empty Bag Compactor, which takes empty bags and compacts them into a waste plastic bag. When the waste plastic bag is full, it can be manually replaced in a few minutes for a continual, dust-free, bag-slitting operation.
This article is published by
We are one of the largest manufacturers of Tubular Drag Chain Conveyors, Automatic Bag Openers, and other material handling technologies in North America. We provide conveying systems and components accepted by the USDA, FDA, & CE. Although we are based in Montreal, Canada, we have representatives in over 20 countries around the world. The ...