Collected dust is discharged from the bottom hopper of dust collectors and sent to containers, trucks and/or silos. Dust discharge and conveying are handled by different types of conveyors. Pneumatic conveying systems provide reliable and safe handling of filter dust. Mechanical malfunctions caused by screw conveyors, scrapers, bucket elevators, chain gears and similar mechanical conveying equipment are prevented.
Features of Pneumatic Dust Conveying Systems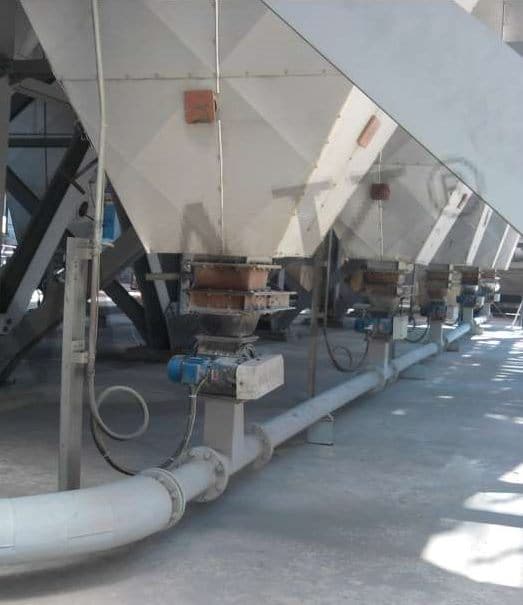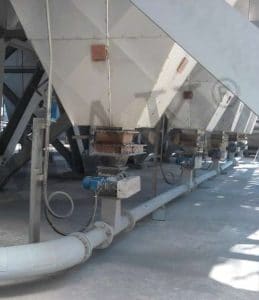 Pneumatic conveying system transfers the collected dust from filter or cyclone hopper to silo. Rotary valves are installed below each bag filter hopper. A pneumatic conveying pipeline is installed below rotary valves and collects the dust coming from hoppers.
Pressurized supplied from roots type blower is used to transport the dust to the silo through the pipeline. A reverse jet pulse filter is installed above the silo to discharge the pressurized air and keep the conveyed dust inside the silo. Depending on configuration several bag filters, dust collectors can be connected to same pneumatic transport line. System can be designed to run by pressurized air or vacuum air.
Telescopic Truck Loading Spout
Tanker and open truck loading bellows are also known as loading chute and loading spout. Open truck and tanker loading bellows are used for safe and efficient dust-free loading of dry bulk solids to tankers and open trucks. As baghouse filter and ESP filter dust have very small particle size, silo discharging and truck loading should be done by loading bellows to prevent any dust emission to the environment.
Advantages of Pneumatic Dust Conveying Systems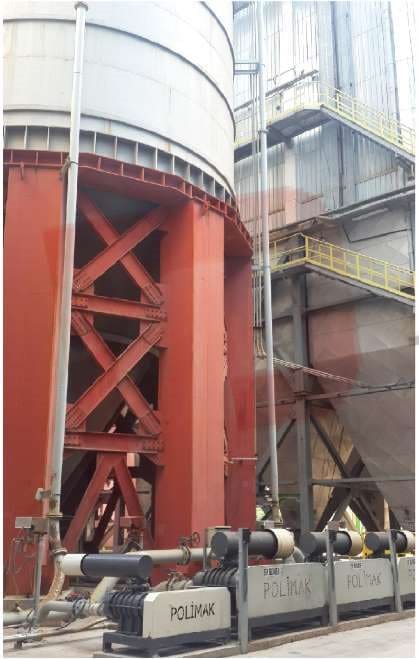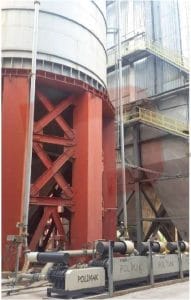 Lower energy consumption with respect to screw feeders especially in long conveying distances. The pipeline can pass through anywhere, it is easier to install the system in tight spaces. Filter dust can be conveyed to long distances. The pneumatic transport system takes less space with respect to mechanical conveying systems inside the plant. As the filter dust is conveyed within the pipeline, there is no risk for dust emission through moving mechanical parts. There exist a low number of rotating or moving equipment. Low risk of malfunctions, unintended stops. The maintenance cost of pneumatic conveying systems is generally less than mechanical conveying systems.
Application Examples of Filter Dust Conveying Systems
Iron and steel plants, blast furnace dedusting systems, electrostatic Precipitators (ESP) of coal-fired power plants, baghouse filters of iron foundries, dust collectors of the food industry.