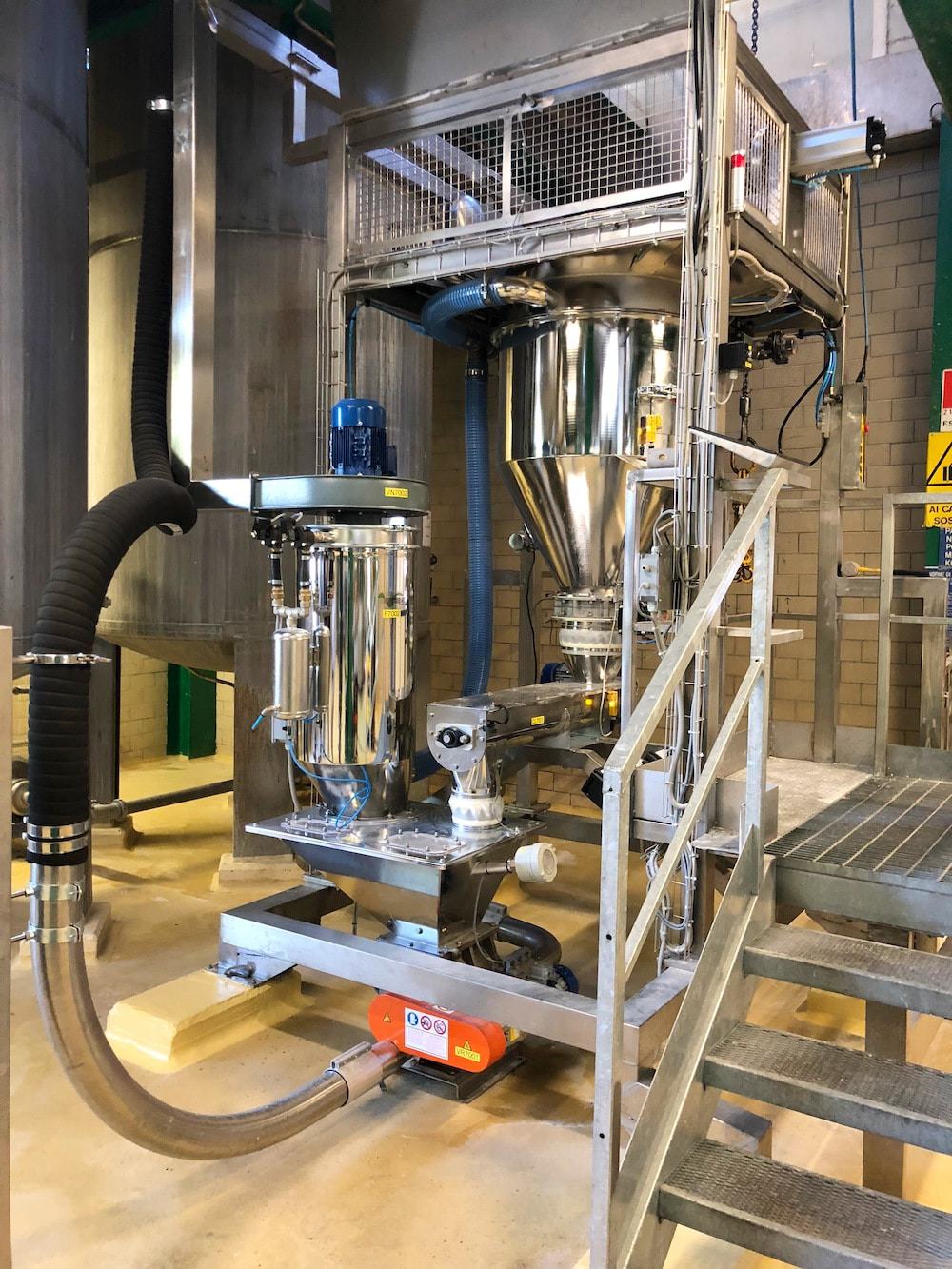 The pneumatic loaders are composed of a stainless steel tank that receives the product from the pneumatic line, a filter that intercepts excess dust and granules, and an automatic outlet valve that opens when the tank is full. They are also suitable for fragile products in place of mechanical conveying systems that tend to crush or compact the product. Automatic dosing of a powder or granule product brings advantages in terms of dosing precision and optimization of productivity. For the air conveying of light bulk materials, the most common and applied method is the pneumatic conveying in diluted phase. This system is also known as "flight transport" or "low pressure" and is characterized by the low efficiency ratio between the quantity of product used per kilogram of air.
The transport speeds are usually 20 – 30 meters per second and finds its greatest applications in the following sectors:
PVC production
Transformation of plastic materials
ceramic
building materials
food
Pharmaceutical
Cosmetic
Milling
In general, pneumatic conveying is used for the handling of light bulk materials in the form of powders or granules. Pneumatic conveying can be done in 2 ways, namely:
"In push", using positive pressure
"In suction", using negative pressure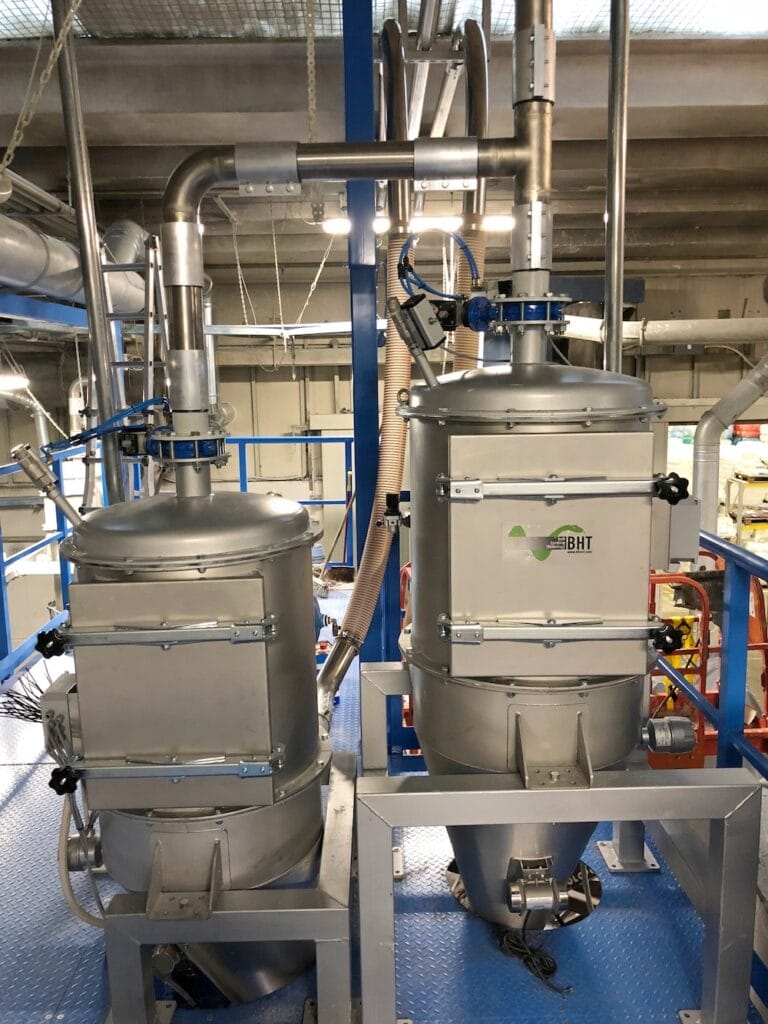 The dense phase pneumatic conveying of powders and granules differs from other technologies for the low transport speed and a high product/air efficiency ratio. This type of transport is indicated above all for the handling of powders or granules whose integrity and/or quality must be safeguarded. All this thanks to the low speed which, being from 5 to 10 meters per second, allows to deal with products:
Fragile
Delicates
Mixed
Abrasives
Packaging
It is a very cost-effective system: it allows considerable energy savings, thanks to the use of a minimum amount of air (or other gas), thus ensuring low wear on the pipes and lower maintenance costs albeit with high yields in terms of performance.
BHT is able to install and manage different types of pumps for conveying products with pneumatic conveying: high vacuum pumps, side channel pumps or lobe compressors.