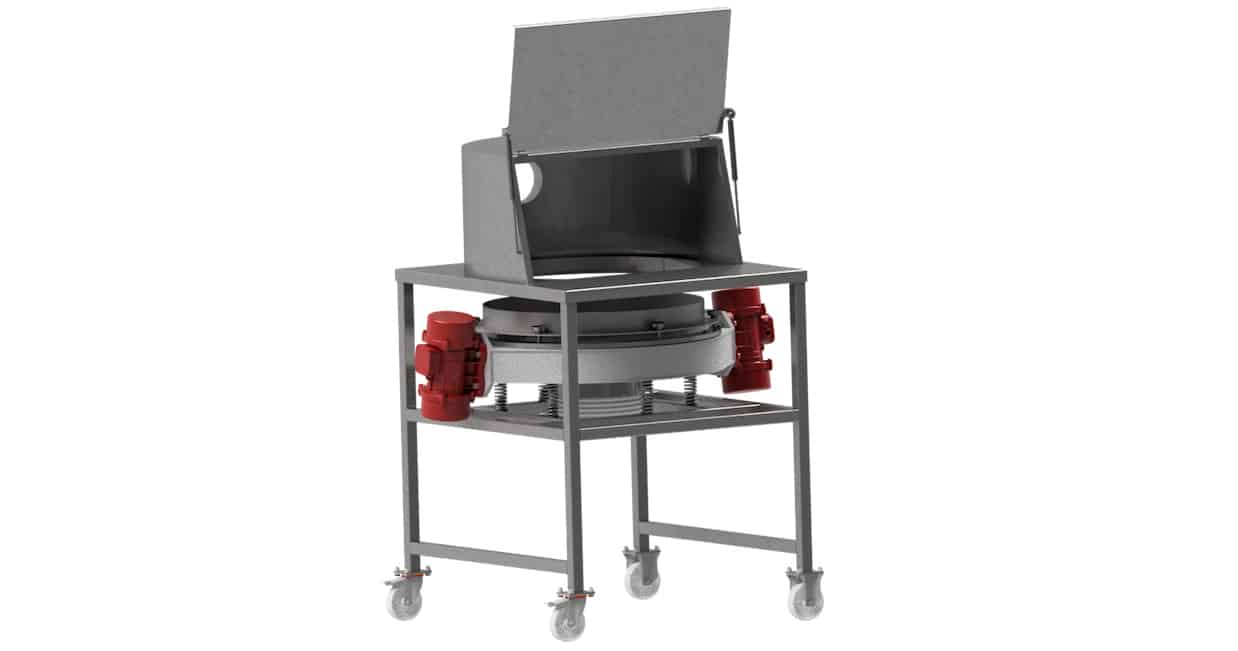 This version of the GKM Control Screening Machine has been specially developed for control sieving of raw materials with manual bag emptying.
Different raw materials, such as spices, flavors, sugar, flours, and milk powder are often delivered in sacks or bags for further processing in the production process.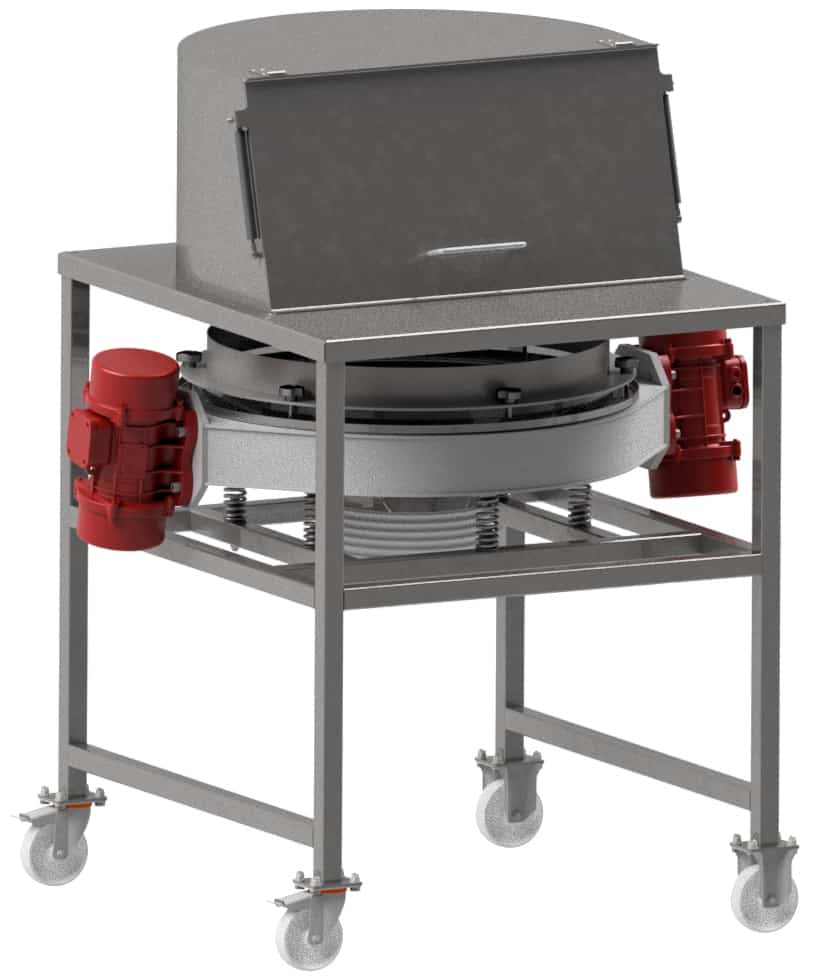 This screening machine is particularly suitable for protecting employees from dust and ensuring easy emptying.
In addition, the quality of the raw materials is ensured by removing all impurities and oversized particles from the product at high throughput rates.
Due to the optimally adjusted infeed height and the hinged lid, both product quality and operator protection are top priorities.
The high-end version KTS-VS2 800 is suitable for use with very high-quality products.
Your advantages at a glance:
Serves for bag emptying
Dust-tight system due to integrated lid
Due to the magnet, no metal parts in the product
Integrated dust and cover hood
Connection of a dust extraction system
Mobile frame for flexible use
Self-covering sieves
Quick screen change and easy cleaning
This article is published by
Take advantage of 30 years of experience in the field of screening and process technology in all industries. As leading manufacturers of Tumbler screening machines, vibrating round screeners, and laboratory air-jet screeners with excellent worldwide references in all branches of industry, we also have the perfect solution for your screening application.