Intell-I-Mag® The Revolutionary Intelligent Magnet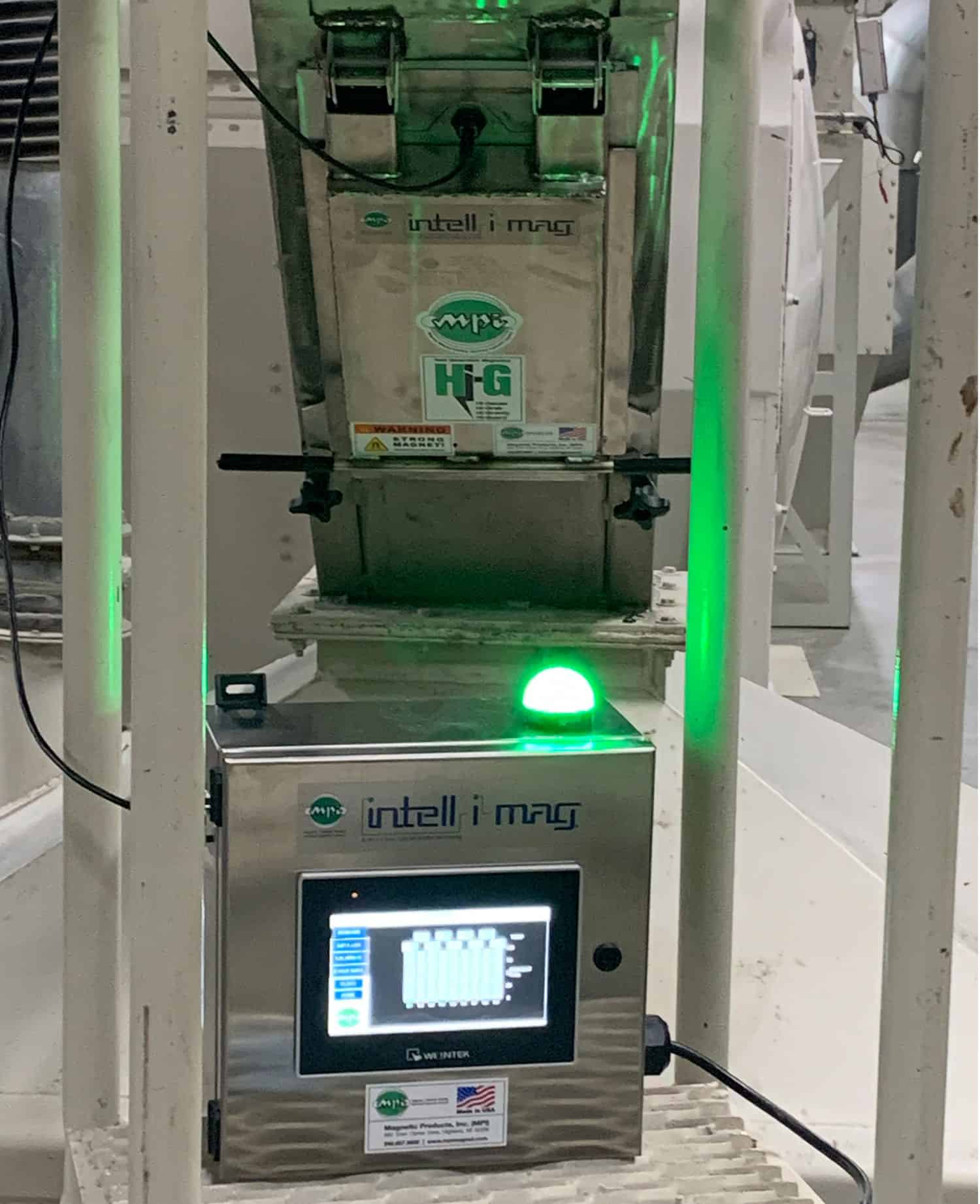 Intell-I-Mag® is the revolutionary next step in magnetic separation innovation and factory automation. It's the first intelligent magnet to self-monitor ferrous metal saturation in real-time and log system data.
The patented Intell-I-Mag monitors ferrous contamination of incoming ingredients, detects equipment malfunctions before scheduled cleanings, ensures fully saturated magnets are cleaned before metal events occur, reduces shutdowns for premature magnet cleaning, and ensures the separator is always working at peak performance, capturing weakly magnetic materials such as work-hardened stainless.
Internal sensors monitor tramp metal saturation levels and alert staff before an incident can occur. Once a magnet reaches the designated level, it notifies plant personnel of required cleaning or can activate the automated self-cleaning system.
Intell-I-Mag features:
Real-Time Monitoring for Peak Magnetic Performance
Customized Reporting for Quality Compliance Initiatives
Saturation Level Indicators
Industry 4.0 and IoT Ready – Magnet Metrics Controller
Built for the Harshest Environments
Intell-I-Mag Controllers are available exclusively on most MPI magnetic separation products.
This article is published by
Protecting and Moving the World through Innovation
Based in Metro-Detroit Michigan, MPI designs, manufactures and services magnets, material handling and electronic inspection systems. MPI products are designed to be complete metal and foreign contamination control solutions for the food production and related industries. MPI's ...