Magnetic Products, Inc. (MPI) received an enthusiastic reception from industry professionals and experts at the Pack Expo Las Vegas show on September 11, 2023, with the debut of their groundbreaking new product, the Intell-I-Mag® Drawer Magnet featuring Two-Inch Diameter Magnetic Tubes. This revolutionary leap in magnetic separation technology marks a turning point in the industry, ushering in a new era of intelligent automation and efficiency.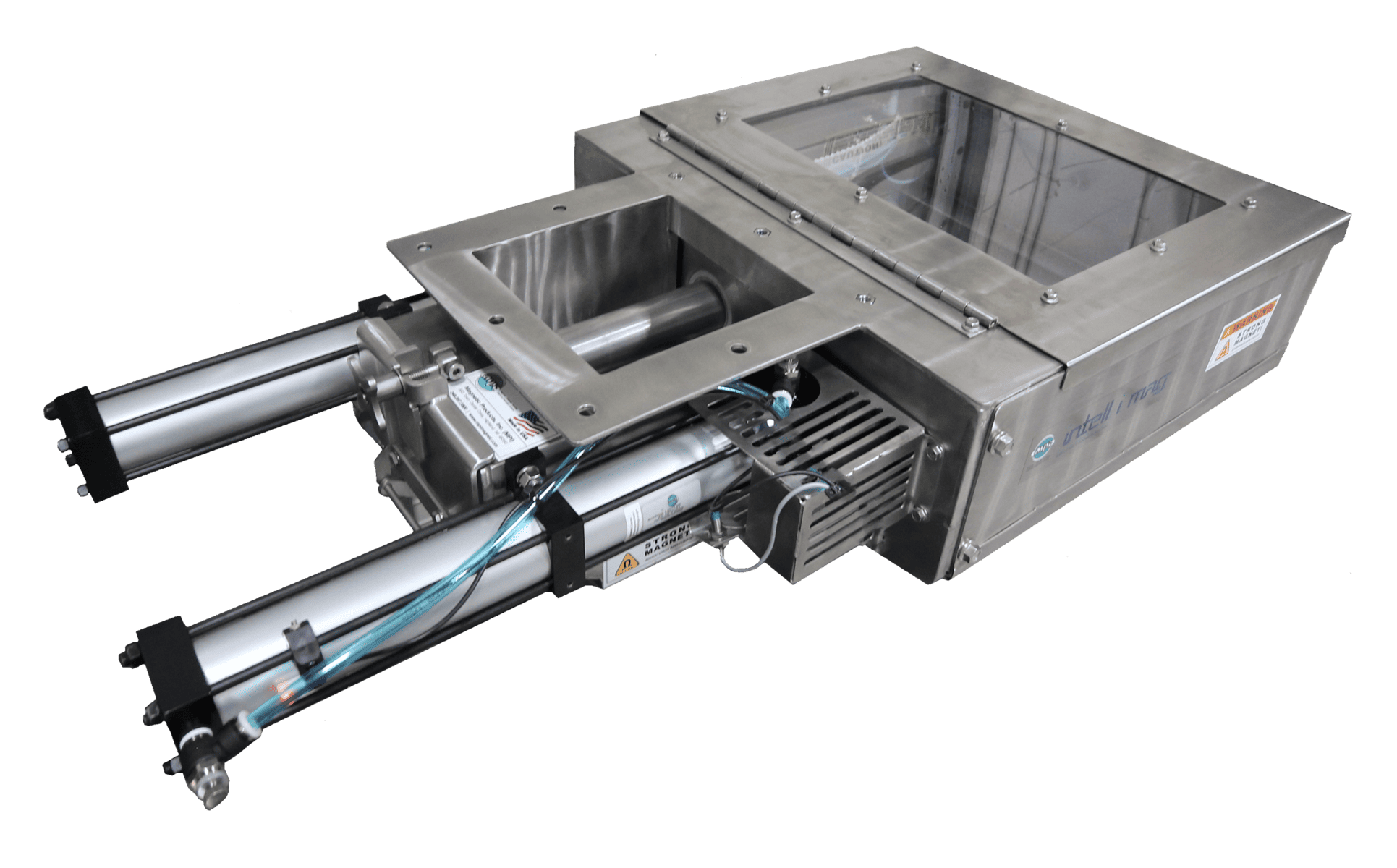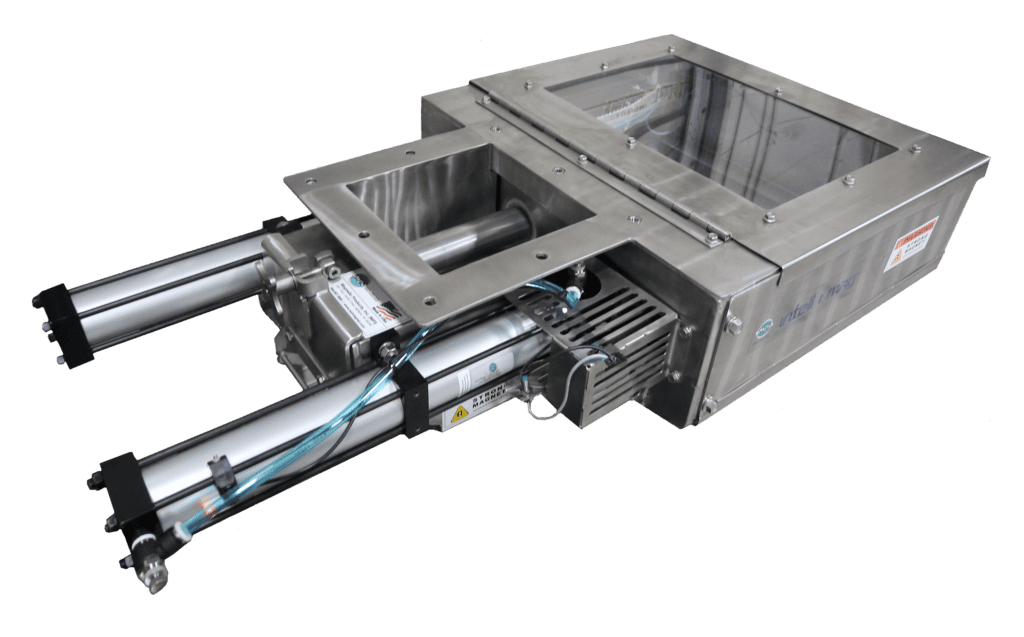 A Step Into the Future – The Intell-I-Mag 2" Tube Drawer Magnet represents a significant advancement in magnetic separation, poised to redefine industry standards. Every two-inch drawer magnet system comes equipped with Intell-I-Mag, or is Intell-I-Mag ready for future upgrades.
This built-in "intelligence" empowers operators with unprecedented insights into optimal magnet cleaning schedules and maintaining peak magnetic performance, ultimately reducing plant downtime, and saving customers both time and resources. Patented and exclusively offered by MPI, Intell-I-Mag communicates vital magnet saturation levels to plant personnel via Bluetooth and/or local monitoring connections, precisely indicating when magnets require cleaning and, equally crucial, when they do not.
Engineering Excellence – The innovative design utilizes one or more rows of two-inch diameter magnetic tubes to filter ferrous metal from bulk free-flowing product streams. This delivers superior separation performance, boasting formidable holding force and increased flux density, effectively removing the smallest fine metal particles.
The wider spacing between magnetic tubes is engineered to facilitate higher product flow capacity, especially in applications where products tend to bridge or choke. Optional product baffles can further enhance product flow and augment magnet capacity for capturing weakly magnetic materials, such as work-hardened stainless steel. The design strikes an optimal balance between product flow capacity and powerful magnetic separation.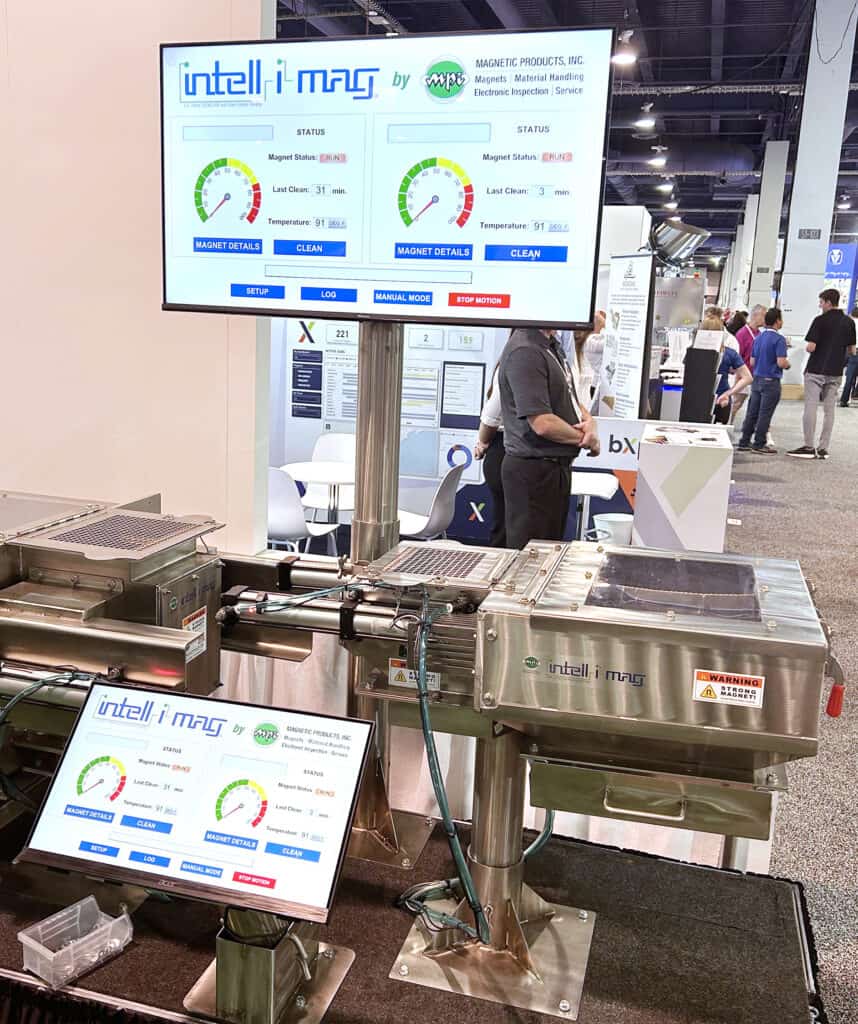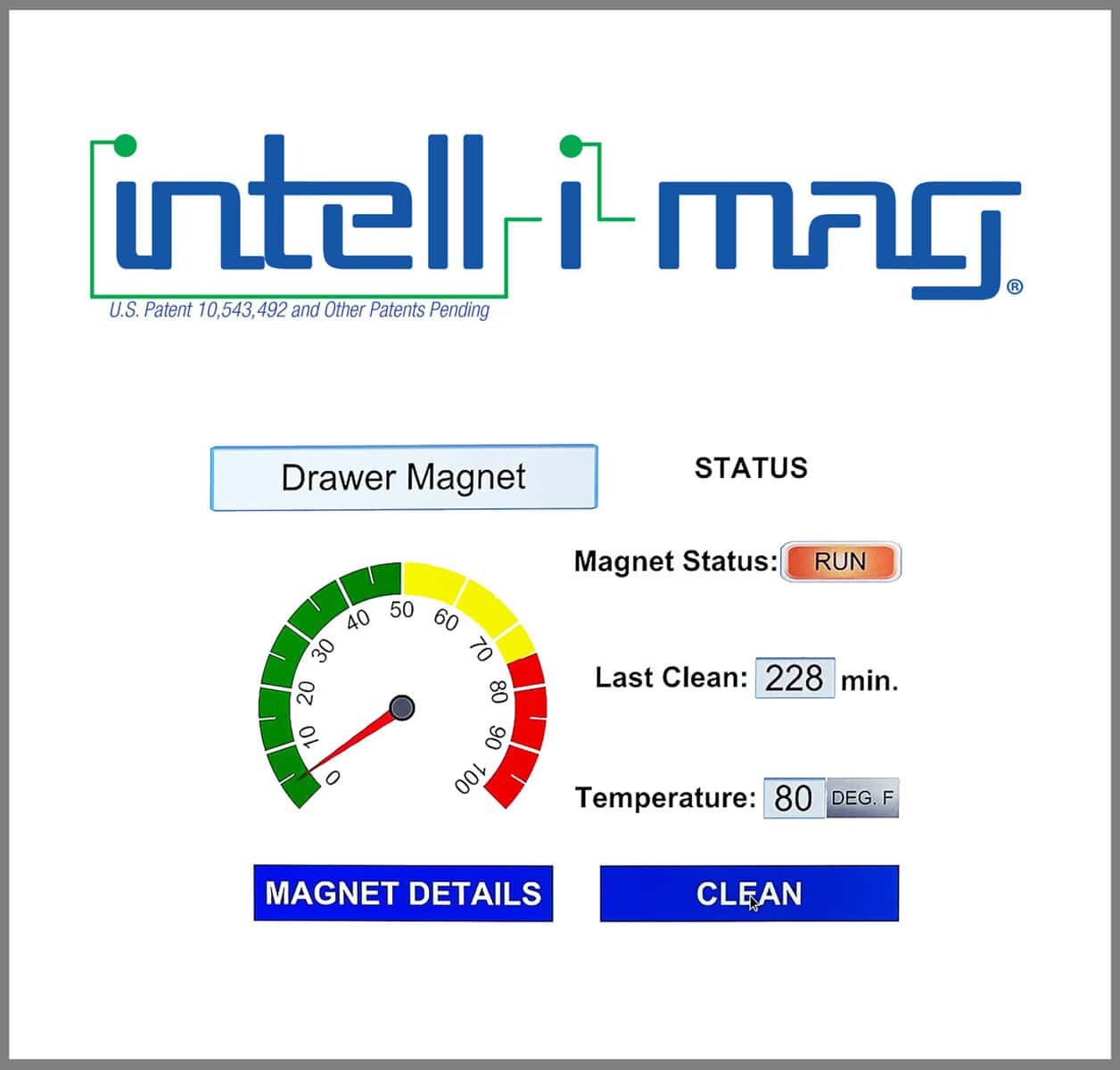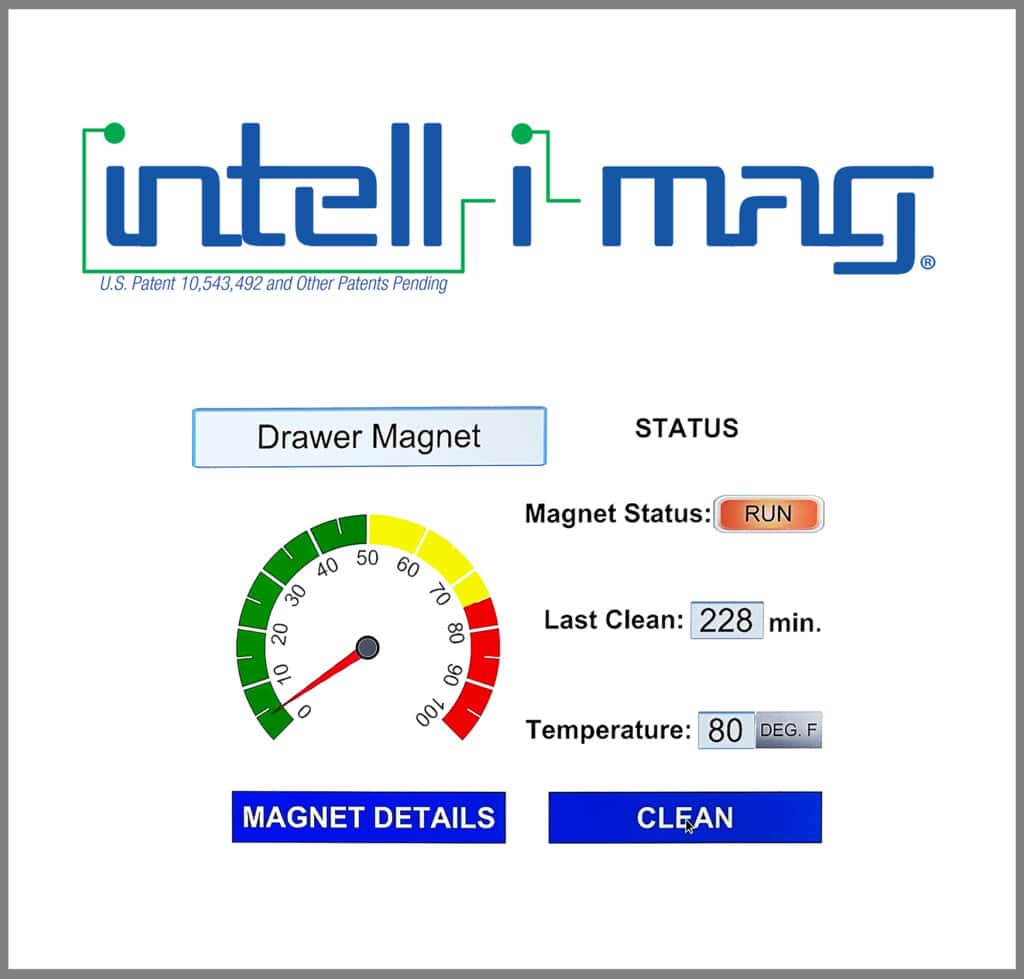 A Double Delight for Industry Leaders – "The Intell-I-Mag 2" Tube Drawer Magnet is a game-changer for the bulk material handling industry." states Kyle Rhodes, MPI Vice President – Business Development. "It has two key benefits that can help operators save time and money. First, the new design includes two-inch diameter magnetic tubes that generate a powerful magnetic field.
This is effective at removing weakly magnetic tramp metal, such as work-hardened stainless steel. Second, the integration of MPI's patented Intell-I-Mag technology can help reduce unnecessary plant downtime for magnet cleanings and enables operators to keep the separator operating at peak performance. This can lead to significant cost savings for customers, with increased uptime and improved product quality."