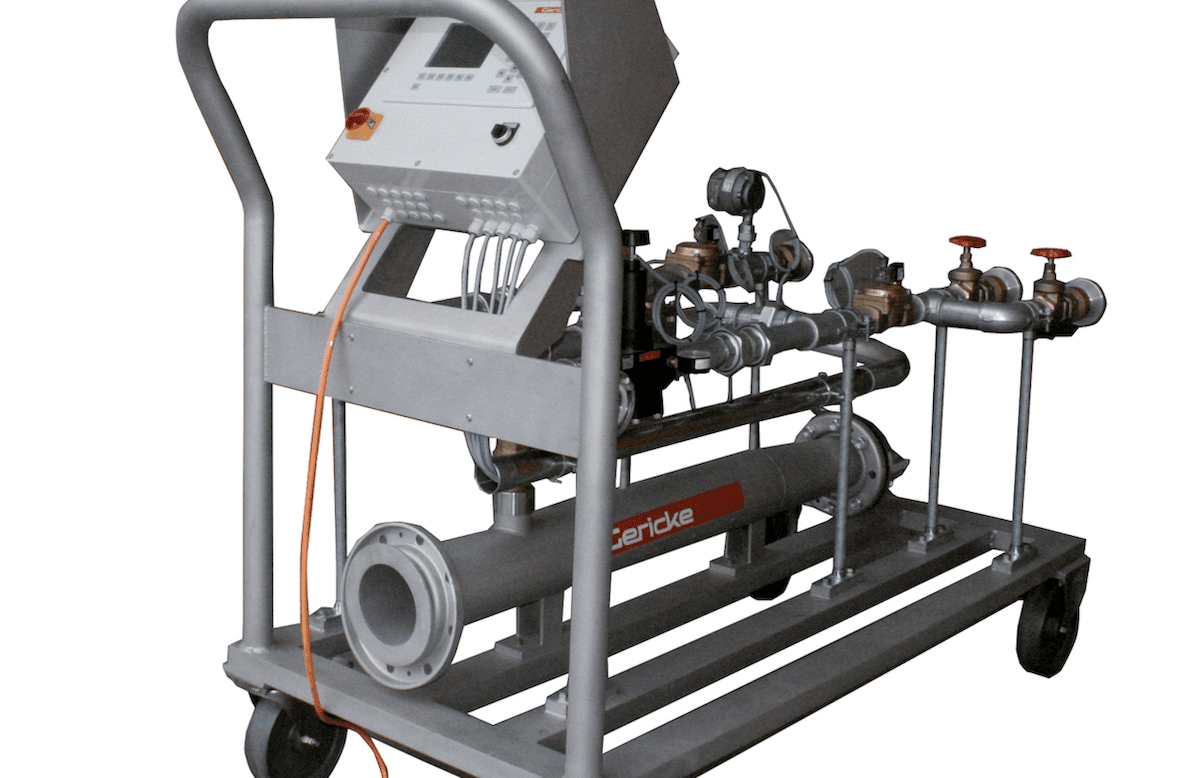 The Pulseline® PTA-PL mobile pneumatic conveying system from process equipment manufacturer Gericke USA, allows the company's dense phase pneumatic conveying technology to be rolled and connected to the discharge of a tanker, railcar, or other bulk transporter for safe, smooth, dust-free material transfer.
Developed to automatically transfer powders and other bulk materials from receiving outside the plant to storage inside the plant, the mobile Pulseline® PTA-PL integrates a proprietary controller, pneumatic safety valve, conveyor piping, and associated connections on a rolling platform for easy movement and setup. When connected, the self-contained system unloads the material quickly and efficiently while minimizing wear on the components.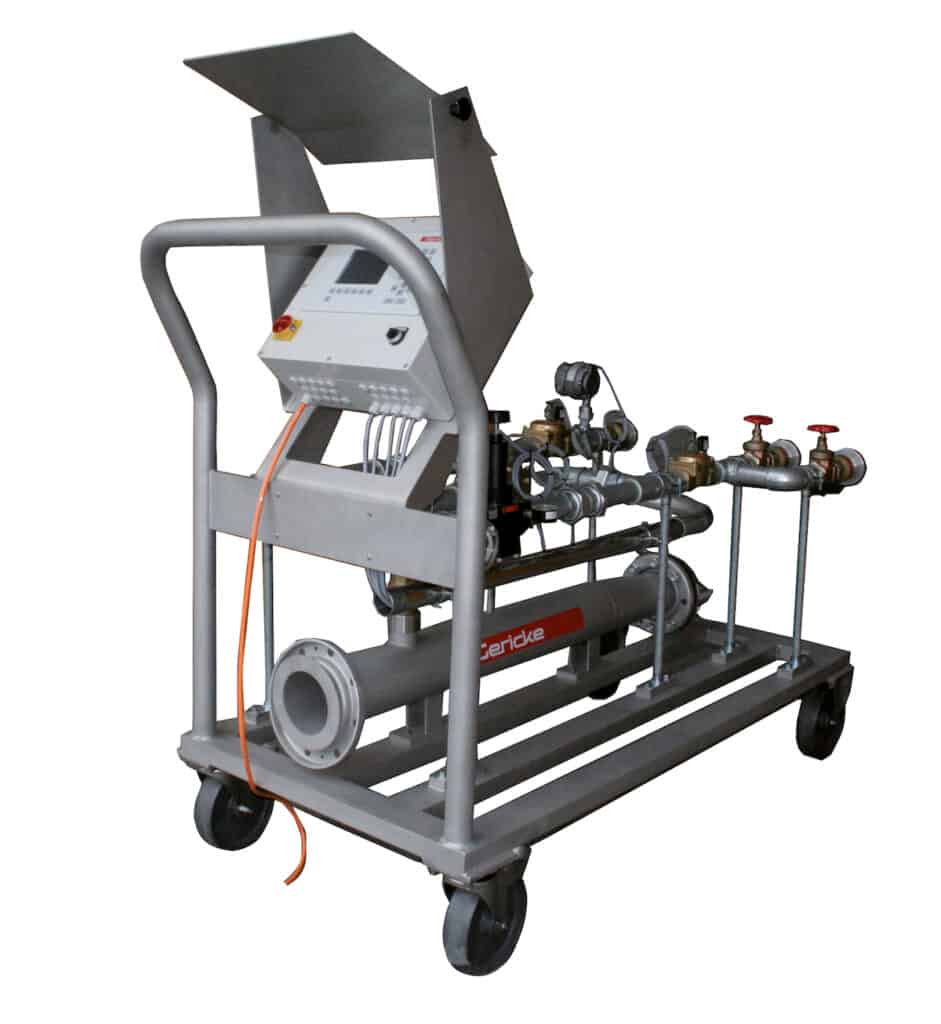 Ideal for conveying abrasive, fragile, and sensitive materials, the mobile docking station transfers the materials as a pulsed plug at low velocities to safeguard particle integrity and maintain the distribution of mixed products. The energy-efficient conveyor transfers both vertically to reach silo hatches and horizontally up to 500 meters, or greater using pulsed secondary air injections along the pipe. The mobile conveyor is delivered fully assembled and ready to operate. The system may be tested at the company's New Jersey test laboratory.
This article is published by
Gericke Feeding, Mixing, Conveying, Size Control Technology. High-class workmanship for a world of industry. Gericke supplies conveying, sifting, high-precision feeding, and mixing solutions that handle a broad range of ingredients such as pellets, powders, floodable powders and fibreglass for food, chemical, industrial, and pharmaceutical industries.
Gericke process ...