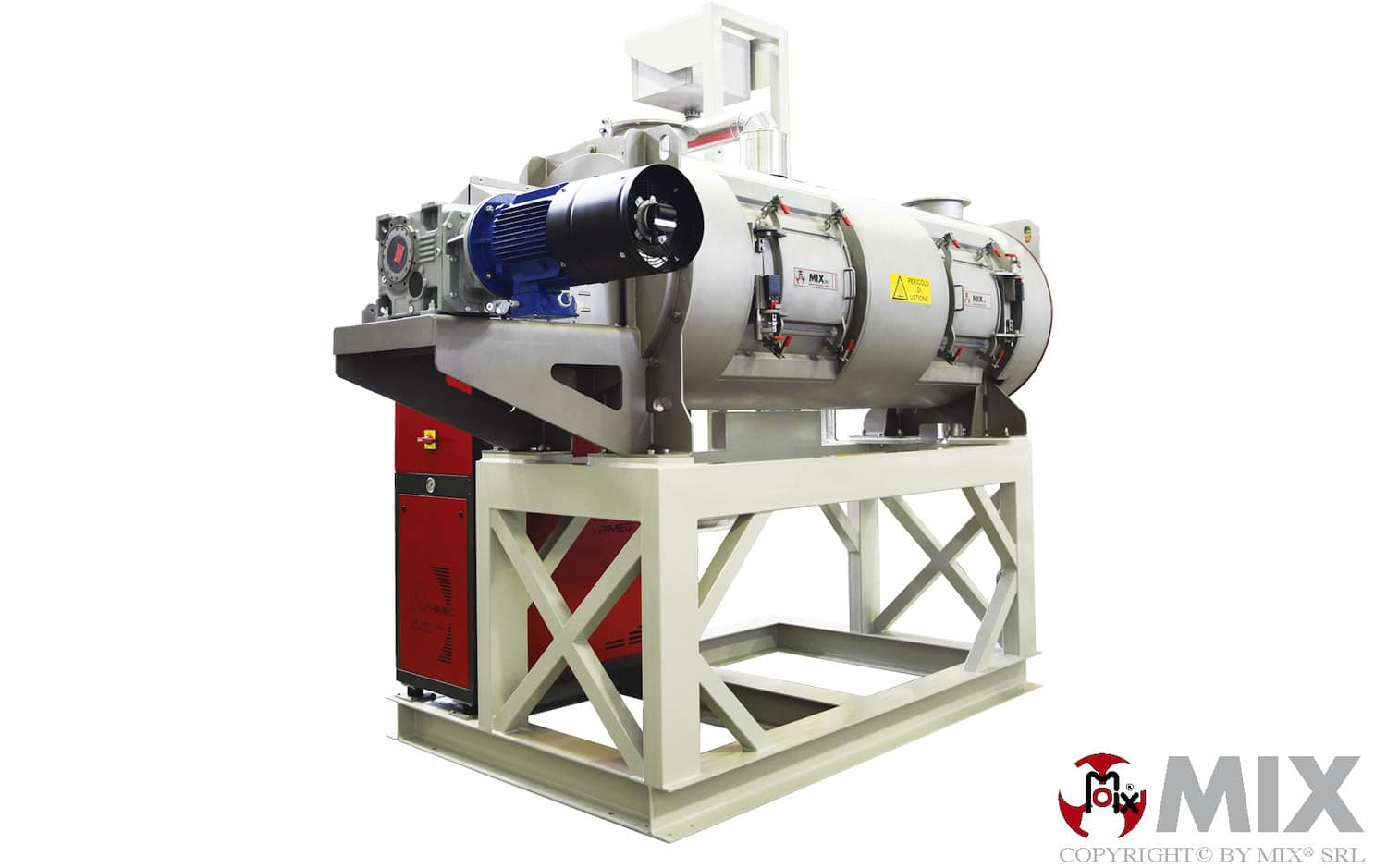 Since 1990 MIX has been projecting and manufacturing in Cavezzo (Modena) mixing systems and industrial components for bulk solids handling, dealing with powders, granules, fibers and pastes.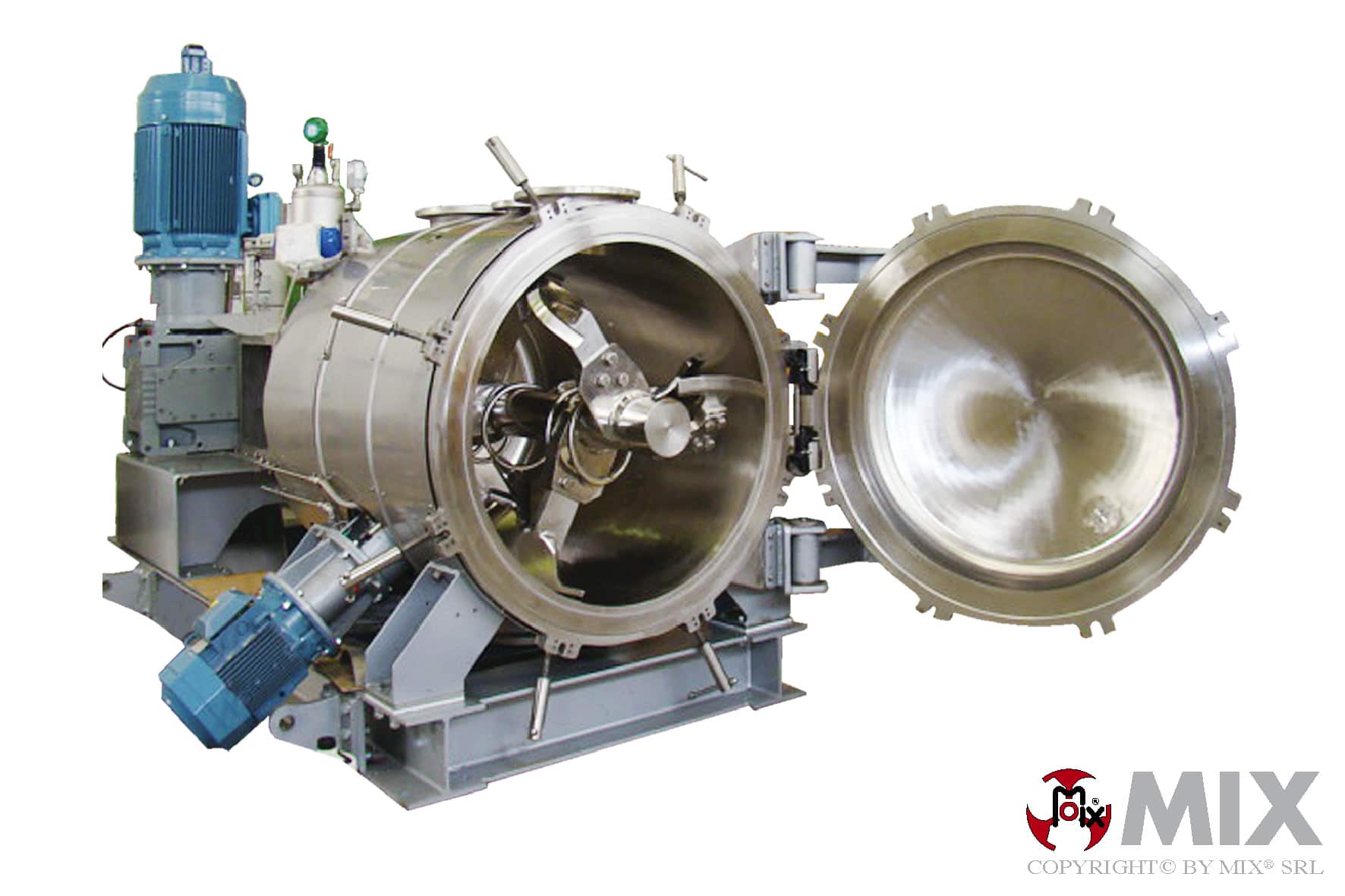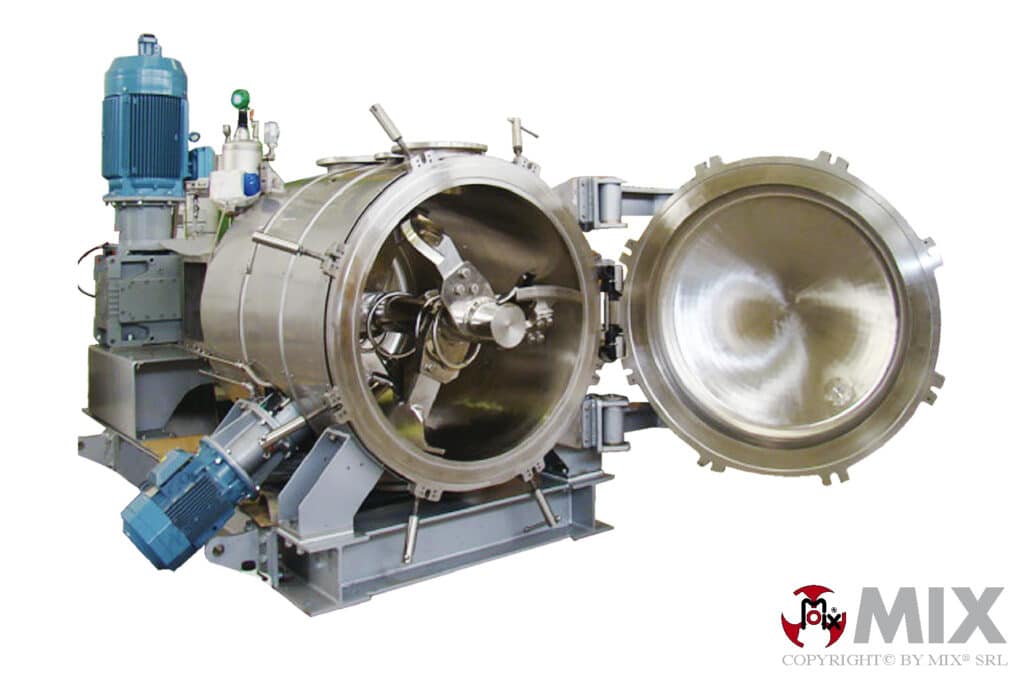 MIX range of mixing machinery includes mixers, reactors, dryers, humidifiers, heaters, coolers, sterilizers, granulators, stirred bunkers.
Processes can be executed in batch or in continuous. Always attentive to the needs of its Customers, MIX developed a new range of Reactors and Dryers suitable for specific challenging processes.
With MIX machineries, customers are now able to manage pressure and temperature variations, dangerous and toxic dry raw materials with vacuum process, even in ATEX classified environment.
In its mission, MIX operates not merely as a supplier, but as a reliable partner being able to develop new solutions and increase the efficiency of the production processes.
Every reactor / dryer is tailored and custom manufactured, in order to satisfy even the most demanding and specific requirements. Each reactor / dryer is designed to be able to optimally perform the productive tasks, for which it has been conceived.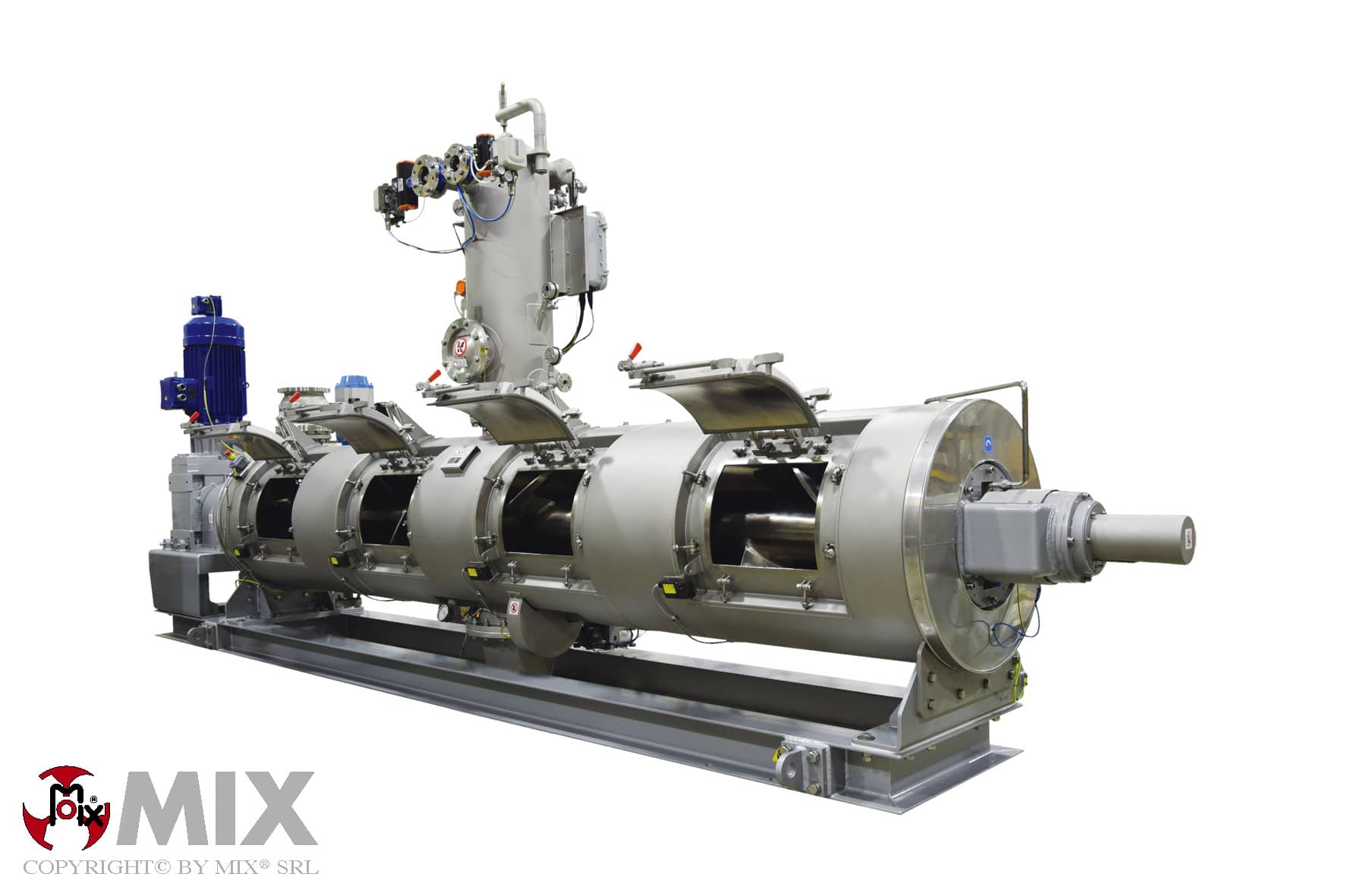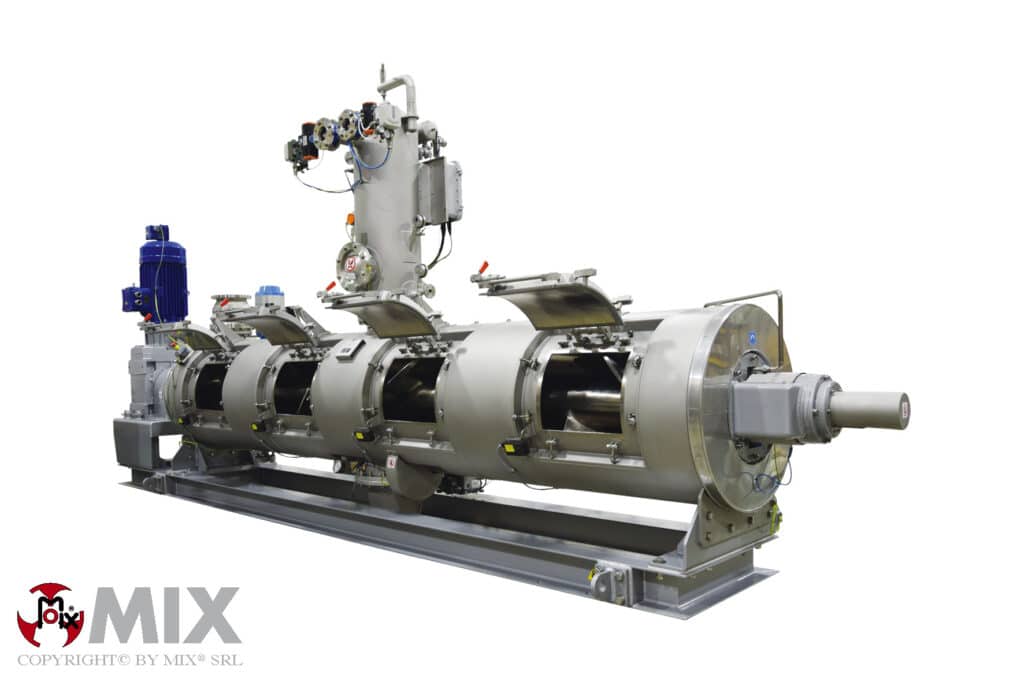 Thanks to the advanced internal test laboratory, it is always possible for MIX and for its Customers to securely test new recipes and to reproduce even the most complicated industrial production processes. In this way, it becomes much easier to determine the characteristics of each raw material and, therefore, identify the most suitable mixing techniques for obtaining the desired result. QUALITY (UNI EN ISO 9001), ENVIRONMENT (UNI EN ISO 14001) and SAFETY (UNI EN ISO 45001).
This article is published by
MIX SRL is an Italian company that since 1990 has been manufacturing Mixing Systems and Components for Bulk Solids Handlig suitable ...