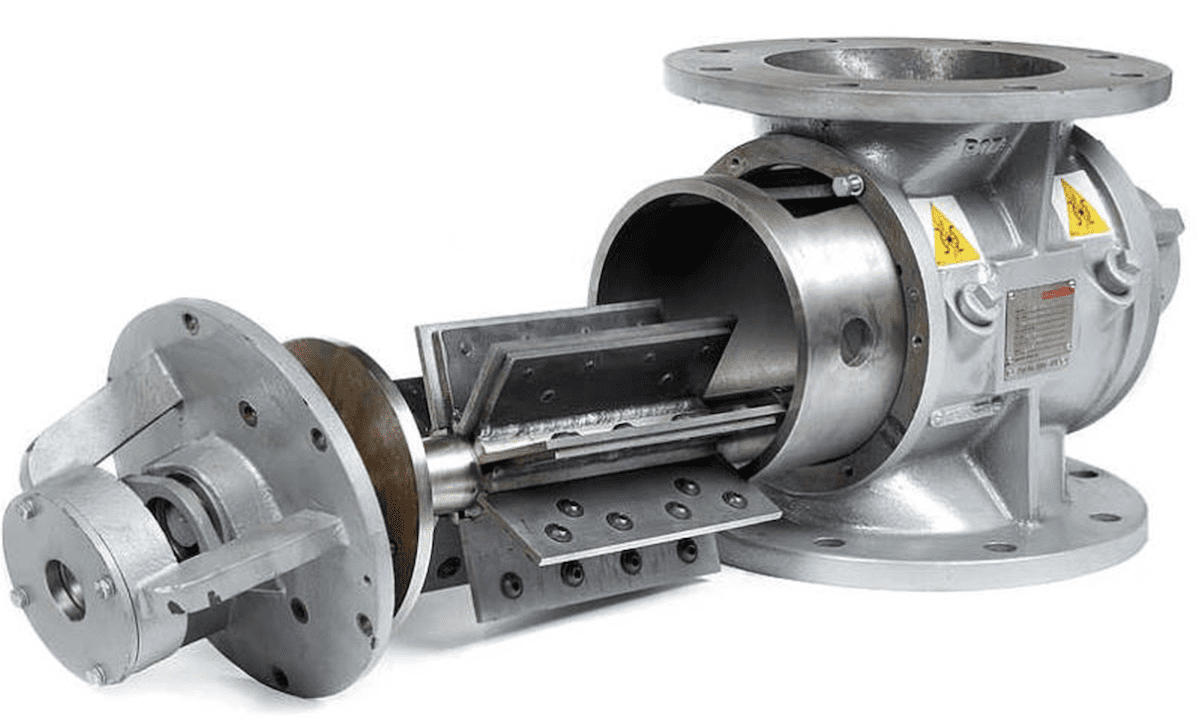 Extra Heavy Duty Series (EHDM) rotary valves from process equipment manufacturer Gericke USA, Somerset, NJ, feature a clever design that disassembles easily to allow wear part inspection and replacement on-site as needed without requiring off-site technical support or custom machining.
Devised to promote maximum line uptime and minimize the need for service calls, the Gericke rotary valves enable a single maintenance technician to replace worn slotted collars, shaft sleeves, end discs, body liners, and replaceable blades quickly using common hand tools. The entire process from disassembly and wear parts replacement to reassembly, resetting the clearances, and return to service may be performed in a matter of hours.
Frequently specified for abrasive materials such as cement, granite dust, silica sand, quartz, and other powders that cause extreme wear under normal operating conditions, the Extra Heavy Duty Series rotary airlock valves are manufactured in a choice of cast iron, carbon steel or SG ductile iron with optional chrome- or ceramic-coated body liners for extra protection against premature wear. The EHDM Series valves are available in a wide range of standard sizes and in custom sizes to suit any bulk solids processing installation.
Designed, manufactured, tested and inspected at the company's headquarters, the Extra Heavy Duty rotary valves and replaceable parts are delivered ready for installation with a one-year warranty included as standard. Testing is offered live at the company's New Jersey test center or via online livestream.
This article is published by
Gericke Feeding, Mixing, Conveying, Size Control Technology. High-class workmanship for a world of industry. Gericke supplies conveying, sifting, high-precision feeding, and mixing solutions that handle a broad range of ingredients such as pellets, powders, floodable powders and fibreglass for food, chemical, industrial, and pharmaceutical industries.
Gericke process ...