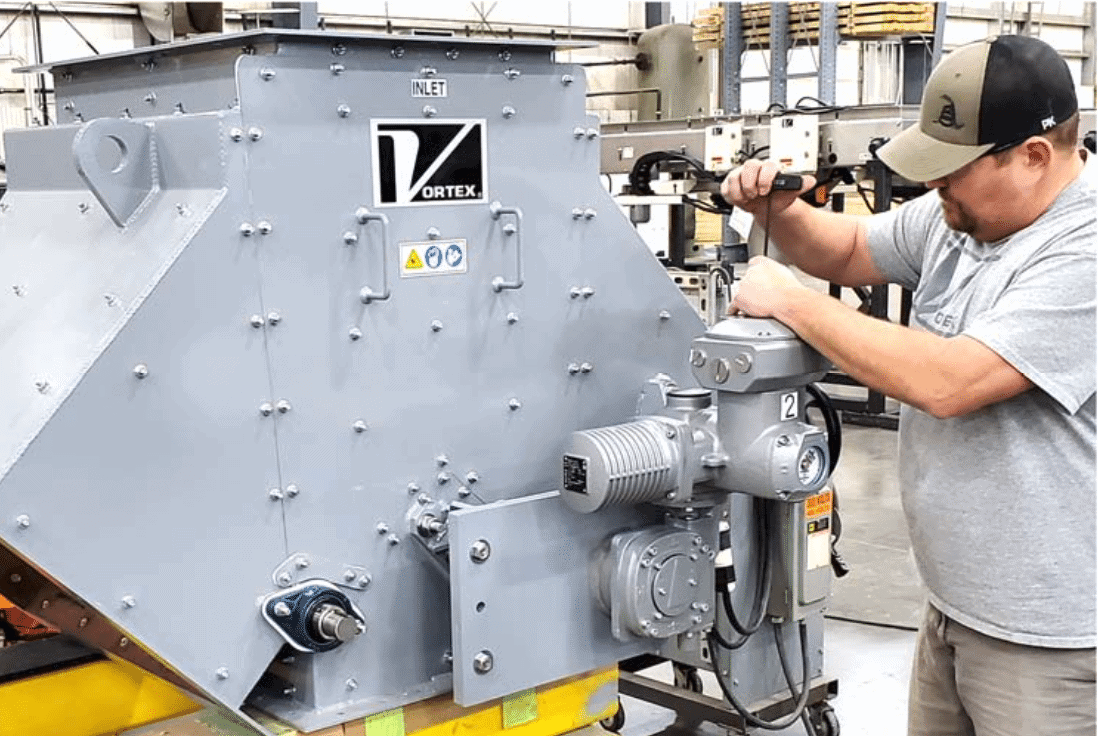 Two identical Vortex 3-Way Seal Tite Diverters were bespoked to divert soybeans from a screw conveyor to a load-out station in a grain elevator in The Netherlands.
The large diverter opening is 500 mm x 750 mm and weighs 544 kg.
The two blades inside this Seal Tite Diverter are each powered by explosion-proof, quarter-turn electric actuators (380V/3PH/50HZ).
While the blades and valve body are constructed from carbon steel, the material contact areas contain replaceable abrasion-resistant, steel liners (400 BHN). A side panel allows access to the diverter interior for inspection or maintenance without having to remove the diverter from place.
The inlet flange matches the customer's custom bolt-hole pattern.
This article is published by
Vortex Global Limited is considered the world leader in valves for handling dry bulk solids. Vortex engineers and manufactures slide ...