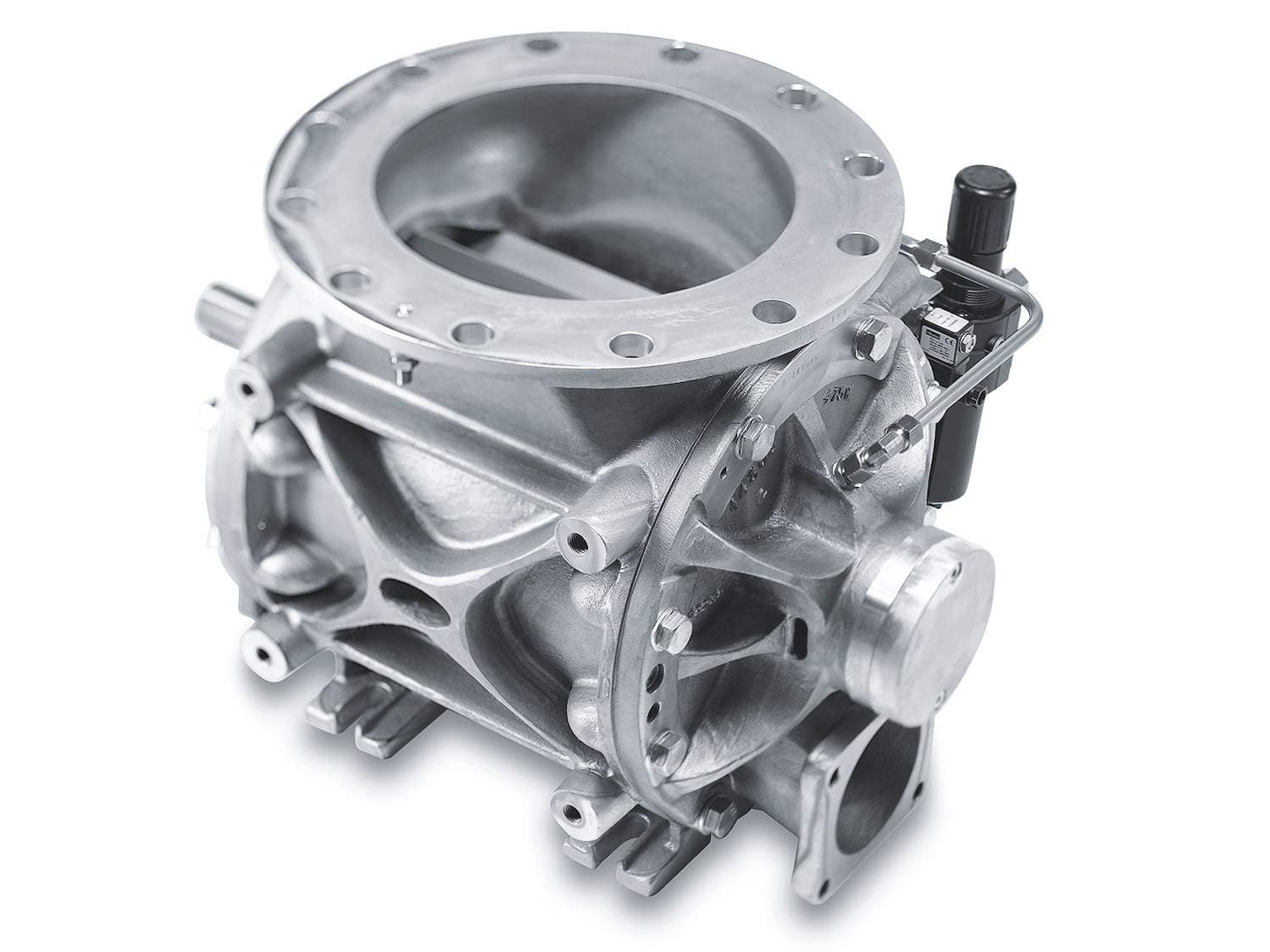 The Coperion ZXD Blow-Through Premium rotary valve is specially designed for
chemical applications
to convey powder and granular products (smaller than 1 mm).
The ZXD includes patented blow-through channel for optimal pocket sweeping and offers pressure differentials up to 1.5 bar(g) [21 psi(g)]. Standard operating temperatures up to 100° C [212° F] and special configurations for higher temperature to 150-220° C [302-428° F]. Heavy Duty design includes an explosion pressure shock-proof rating of 10 bar(g) [145 psi(g)]. Available with standard TEFC, EXP, Washdown, and IEEE Severe Duty gear motors.
The ZXD comes standard with air purged seals completely mounted with plastic or stainless steel tubing, solenoid, filter regulator and gauge. Sealed-For-Life outboard shaft seal arrangement separated from product by an air purge seal and a drop out opening. The ZXD has a large inlet for high filling efficiency and the blow-through conveying configuration enhances rotor cleanout while conveying and makes installation in tight quarters possible.
This article is published by
Innovative and Sustainable Bulk Material Processing Solutions.
Coperion and Coperion K-Tron are system and equipment suppliers, including extruders, feeders, pneumatic conveying and components, who understand the importance of process efficiency. We design, develop, manufacture and maintain systems, machines and components for the plastic, ...