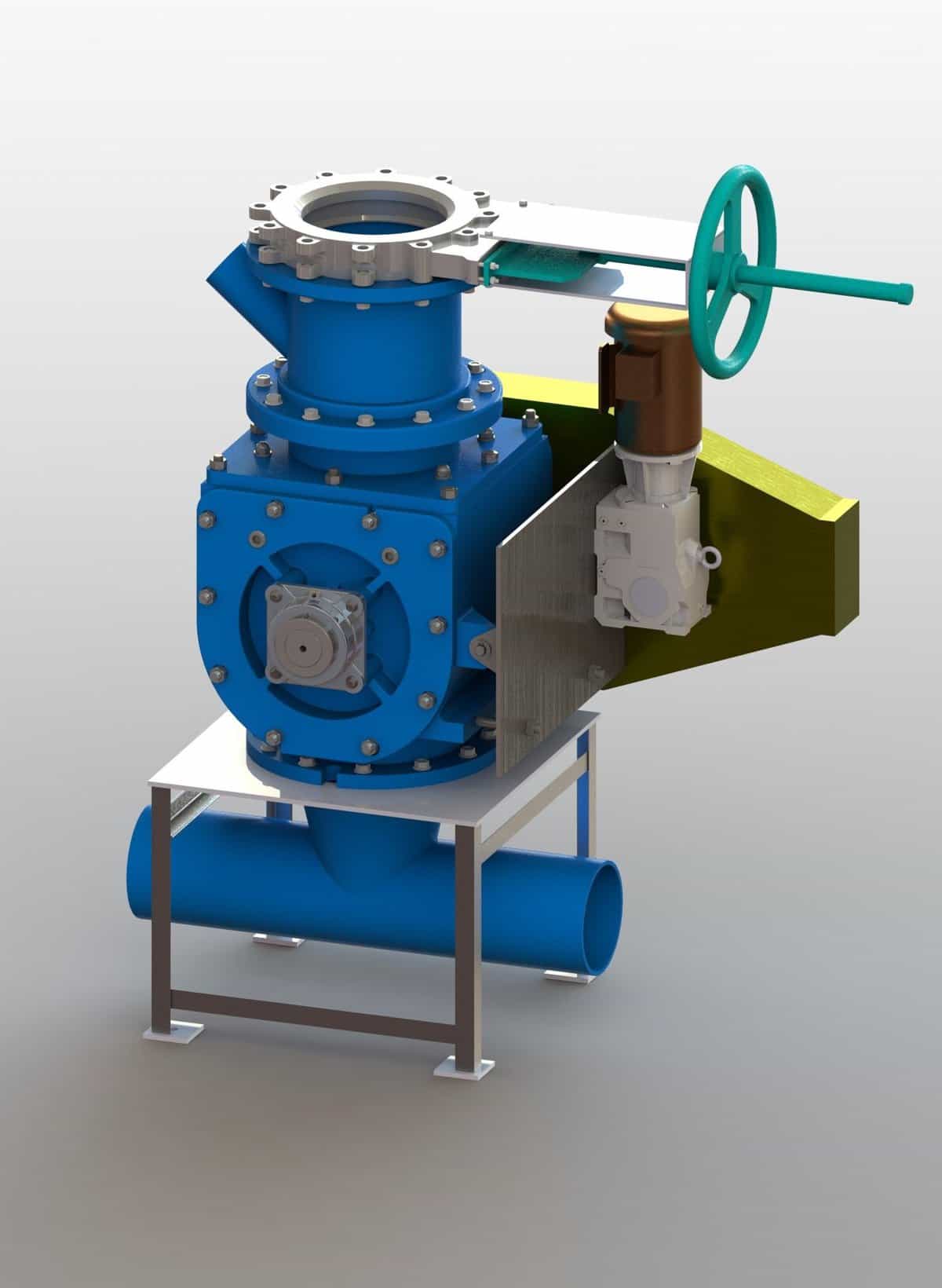 Delta Ducon visited a marble processing plant in the southern portion of the United States in an effort to investigate the issues they were having with rotary valve wear and how it was negatively affecting their process.
Delta Ducon had previously helped this customer with a similar installation in 2004, which is operating flawlessly to this date. The marble (very similar to calcium carbonate with high silica content) when ground and pneumatically transported, is highly abrasive. Upon review, Delta Ducon found that the existing rotary valves were running extremely fast while feeding a dilute phase conveying line, leading to rapid wear and erosion of the rotor tips, housing interior, shaft, end covers and packing area. With no adjustability or ease of repair, the customer was continuously throwing away rotary valves every few months.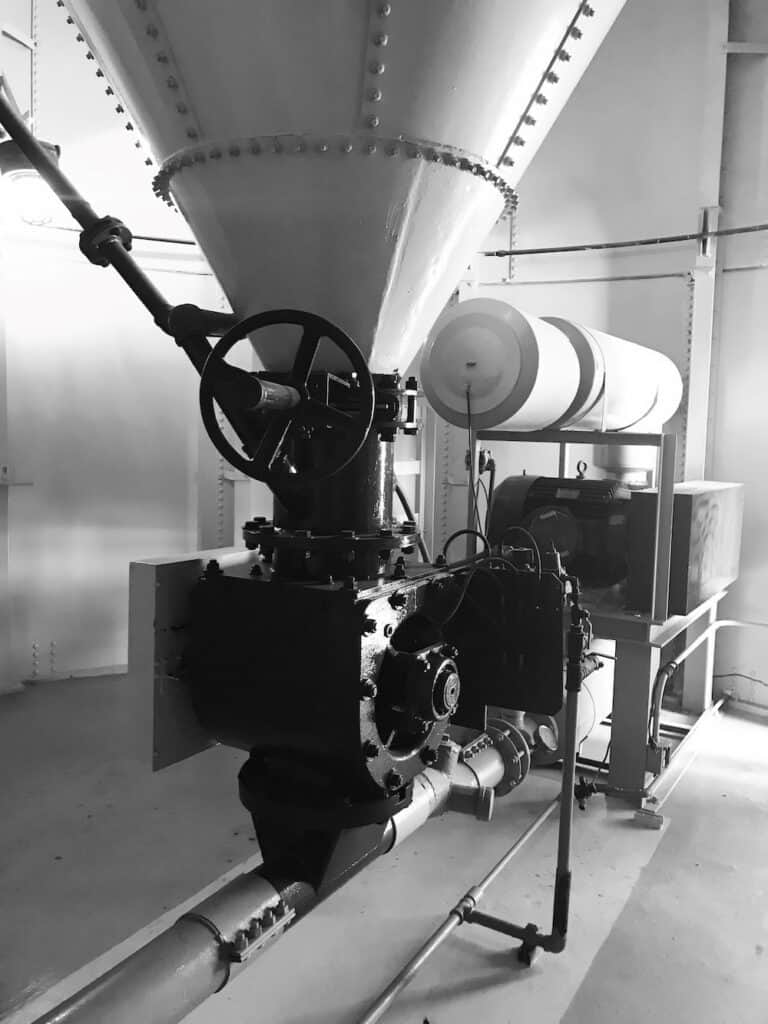 In addition, with excess air able to escape through the valve inlet, material flow was impeded, ultimately disrupting the process conditions. Delta Ducon then offered their PERMA/flo Extreme Rotary Valve as a solution to replace the worn rotary valves. Included in this offering was a properly designed venting solution to divert the "blow back" air from the convey line below to a customer supplied destination vent source.  Also, included was as an upgraded shaft seal package to prevent leakage at the stuffing box and to limit overall maintenance further. These valves were installed in 2020 and have already quadrupled the life of the previous vendor's rotary valve. Moreover, other plants in the fleet have also upgraded to the PERMA/flo Extreme Rotary Valve, indicating its success and efficacy.
Since 1964 the PERMA/flo Extreme Rotary Valve has been considered the valve of choice by customers who demand long life, rugged durability, ease of maintenance and high quality.
The Extreme Rotary Valve, can be applied as rotary feeders & airlocks. The Extreme series of rotary valves feature a unique design that offers external field adjustment between the rotor and the seal/wear shoe. In addition, both the rotor and shoe can be replaced in the field with the housing in place.
Both the rotor and seal shoe are constructed of a special chrome-iron alloy called P-33. This alloy yields a hardness of 500-600 Brinell. Unlike other valves that feature a surface hardening, P-33 is a solid alloy casting that does not wear off to expose a softer metal base. The Extreme Rotary Valve comes in both standard (rated to 500 degrees Fahrenheit) and High Temp (rated to 800 Degrees Fahrenheit and able to handle an occasional spike of up to 1000 Degrees Fahrenheit).
Delta Ducon is a leading manufacturer and supplier of top-quality bulk material handling systems and components for a wide range of industries, including mining & minerals processing, cement, building products, steel, power, pulp & paper, and general industrial markets. Based in Malvern, PA, the company has been providing high-performance products and services for over 100 years.
Delta Ducon's extensive product line is renowned for its ability to handle all types of dry bulk materials, including those that are abrasive, severe, or difficult to manage. The company's equipment includes Extreme Duty Rotary Valves, PERMA/flo Pipe & Fittings, KG Diverters and SPIRA/flo Pipe for Plastics. With its commitment to quality and innovation, Delta Ducon has earned its reputation as a trusted supplier of systems and components that exceed clients' expectations.
This article is published by
ABOUT In today's competitive market and economy, no company has the time or money to consistently repair or replace equipment that cannot stand the test of time. Delta Ducon understands your plant cannot afford frequent shut downs, loss of time and revenue. Our customers cannot jeopardize their process by selecting equipment that does not perform. Based ...