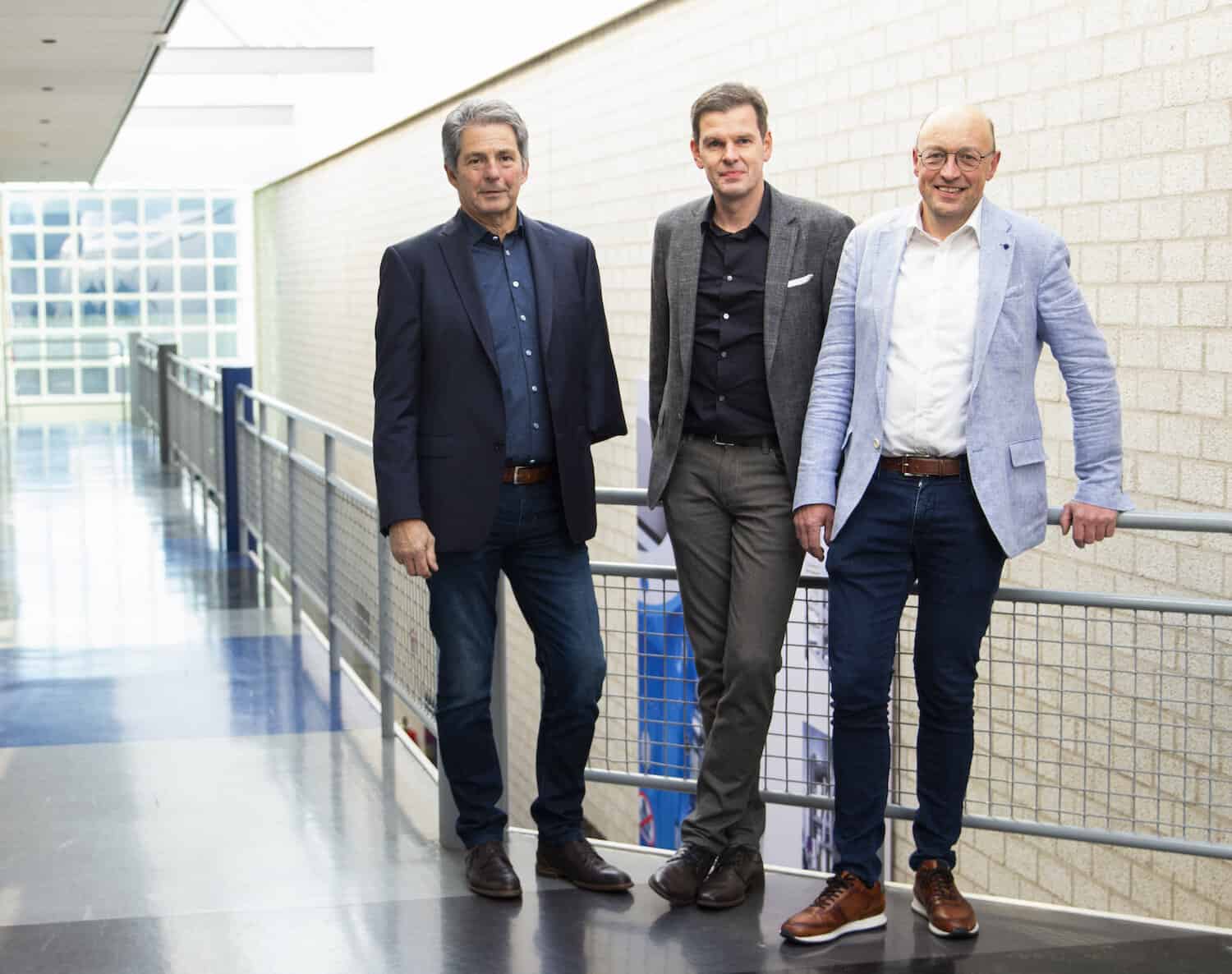 After more than half a century as a family business, TBMA Europe continues under Belgian management. For Bart Houben, until recently director/owner and son of the founder, continuity was key in the search for a suitable successor. He found the solution close to home with Wim van Parijs and Stefan Schumann of TBMA België.
Two years ago, Bart Houben figured it was time to think about his future and that of TBMA. The continuity of TBMA Europe was key, both for the staff and for the customers. Since the founding of TBMA België in June 2000, there has been an excellent collaboration with co-owners Wim van Parijs and Stefan Schumann. Over the past 22 years, they have used their broad knowledge and experience in the bulk solids industry to grow TBMA België considerably. Therefore, it was a logical step to talk to them about the future of TBMA Europe. They were very interested in taking over the company and the first steps were already taken at the end of 2021.
Perspective
Wim van Parijs explains: "Of course we really appreciated that Bart came to us. It gives us the opportunity to look beyond the national borders of Belgium and to further grow the TBMA group. Stefan and I now fully own TBMA België and we have a majority stake in TBMA Europe. At the end of 2025, we will acquire the remaining shares of Bart. We are now together with more than 50 colleagues, so that offers a great perspective for the future."
Setting course
"We are very pleased that Bart will stay on as managing director for the day-to-day management of TBMA Europe for a while", says Stefan Schumann. "In the meantime, we are already looking for a successor for this position. That also gives us enough time for the transfer. The two TBMA's differ somewhat in focus: TBMA Europe clearly focuses on two areas, namely (separate) components and systems. Of course, there is also overlap: the components are regularly used in our own systems. TBMA België is now especially strong in systems, but we can always contact our colleagues in Noordwijkerhout for rotary valves, diverters, etc.". Wim continues: "The transition period gives us time to look at the strength of each company and how we can optimise the synergy in order to become even stronger. We will use this to set the course for the next 5 to 10 years."
Story continued
Leaving 'your company' behind after more than 45 years will not be easy. "Oh no, definitely not," says Bart Houben. "Fortunately, I still have some time to wind down. Or maybe I should say 'kick off'. It feels really good that this way Stefan and Wim will continue the story of TBMA."
This article is published by
Solutions beyond bulk handling
TBMA are specialists in the design and supply of components and systems for bulk solids handling. Our extensive range of high quality processing equipment is suitable for handling powders and granules with proven reliability in practice in a variety of processing industries. The highly qualified and experienced ...