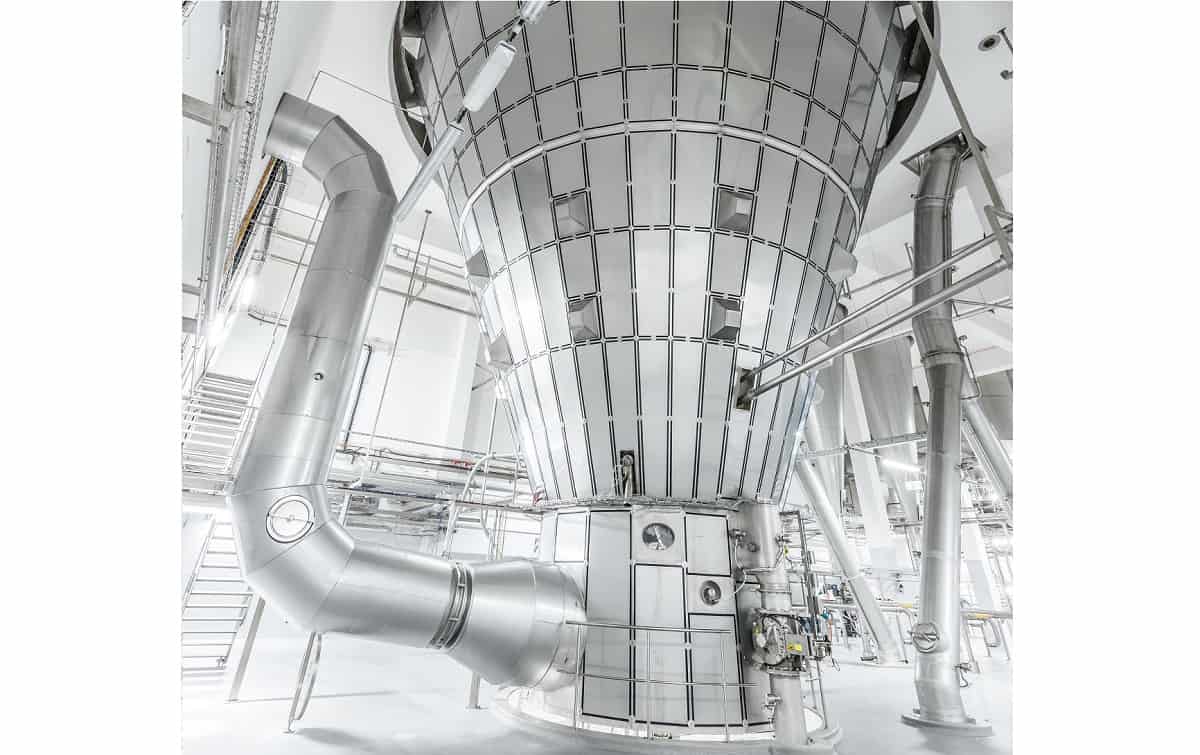 GEA has won a multi-million Euro contract from Turkey-based dairy manufacturer Gönenli Süt to enrich the country's first ever plant for producing powdered infant nutritional formula with state-of-the-art machine technology for the processing part. The facility, to be constructed at a new Gönenli site in Akhisar, will produce high-quality infant nutritional formula for major global brands, reducing the country's reliance on imports. Production capacity is expected to be 13,800 tonnes per year, with the plant scheduled to come on stream in March 2023.
GEA MSD® spray dryer and TVR (thermal vapour recompression) evaporator systems tailored to the exact plant requirements will be instrumental to process the infant formula with precise nutritional and physical characteristics in a safe and reproducible way. GEA equipment is recognized worldwide for demonstrating the rigorous and exacting levels of hygiene and product safety required for producing dairy-based nutritional powders, including infant formula.
Versatile plant will produce infant milk formula, UHT- and ESL-milk
Established in 2015 and headquartered in Istanbul, Gönenli Süt is one of Turkey's major contract dairy manufacturers. The firm's existing plant, in Balikesir, processes 800 tonnes per day of raw milk into cheese, UHT- (ultra-high temperature) and ESL- (extended shelf-life) milk, for major global brands and for discount markets.
Besides many kinds of dairy products, Gönenli also focuses on high technology nutrition products and plant-based milks in cooperation with well-known multinationals. Gönenli is the first dairy company in Turkey approved for enteral nutrition products manufacturing and pioneered local production for two of the existing three key multinationals dominating the Turkish market.
Rapid growth in both domestic and international milk markets has meant that the existing plant could no longer meet demand. Thus, in 2019 Gönenli made the decision to expand and construct a new facility at the new site secured in Akhisar. The new facility will expand Gönenli's capacity for processing UHT- and ESL-milk for existing and new customers around the world. For this part of the plant, GEA is supplying separators and a MVR1 (mechanical vapor recompression) evaporator (30,000 kg/h).
The Akhisar facility will home as well the first domestic production of infant nutritional formula. Zeki Sözen, President of Gönenli Dairy, states: "Infant formula production is critical for Turkey because it is all imported. While self-sufficiency for food is major concern for many nations, one can easily imagine the importance of infant formula."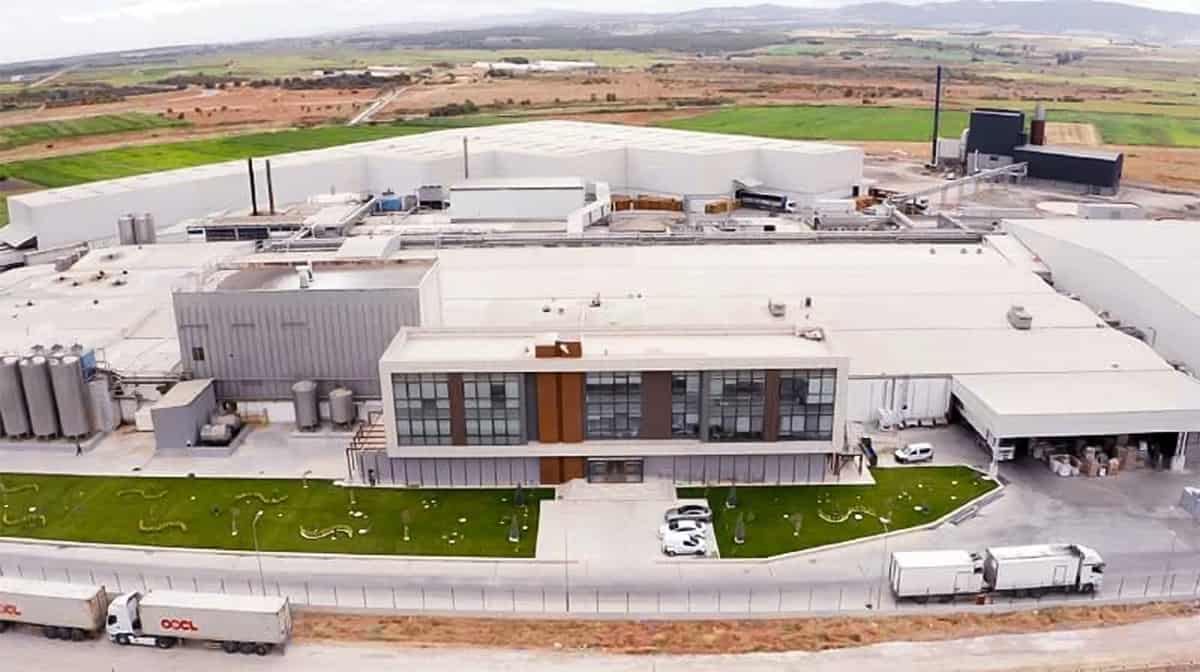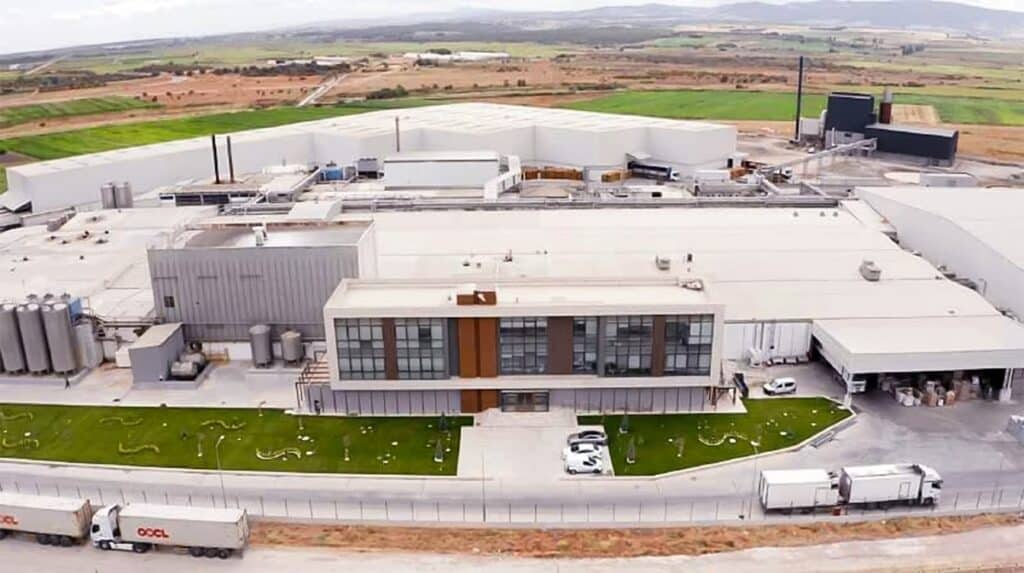 Teamwork and confidence in GEA technologies
GEA has worked with Gönenli since 2016, providing separator technology and equipment for UHT- and ESL-milk process lines at the Balikesir plant. In June 2021, GEA won the contract to design, configure and supply the infant milk powder processing part of the new plant at Akhisar. "Teamwork and customer confidence in GEA's technology helped to achieve this important agreement" stated Serdar Gez, Managing Director of GEA Turkey.
Zeki Sözen complements: "When it comes to the production of infant milk formula, where product safety and hygiene are of great importance, GEA is the company we trust. GEA has necessary experience and many times repeated its success in this field – major key global players work together with GEA. We worked with GEA Turkey on many processing lines in the past which all ended with satisfaction. We believe this project will also be a success story and milestone for Turkish dairy industry for not only infant formula, but also many nutrition products manufacturing."
GEA is world-renowned for its expertise and experience in the field of infant nutritional formula processing, and over the last 20 years the company has configured more than 100 plants around the world. Nutritional formulas are commonly produced as agglomerated powders, and the drying process is critical to generating a final product that retains precisely defined nutritional composition and physical properties. GEA has applied state-of-the-art design processes to develop spray drying technology that can be configured to meet the specific requirements of each type of nutritional dairy powder. The new Gönenli Süt plant will include an MSD® 500 GEA spray dryer for infant milk formula, with a capacity greater than 2,000 kg/h of powder, and one falling film evaporator 2TVR1 (8,000 kg/h).
GEA cyclones for reducing powder loss
The company has also selected GEA 'Cyclone Extra Efficiency' (CEE) cyclone equipment, which offers high powder separation efficiency, higher yield and lower emissions, to reduce the risk of smearing, cut attrition rates and potentially improve powder size and characteristics. Calculations made by GEA showed that Gönenli Süt could reduce powder loss by 33 tons/year by selecting the CEE.
This article is published by
GEA is one of the largest suppliers of technology for the food processing industry and for a wide range of other process industries.
As an international technology group, the Company focuses on world-leading process technology and components for sophisticated production processes.
In 2015, GEA generated consolidated ...