As a system integrator, we take a holistic view of the production facility as a whole. Together, we look for optimal infill, set-up and system architecture. With the aim of maximising output and efficiency and minimising downtime in the smallest possible space. We integrate all machines and systems for all process steps in one complete production line, in one system that is automated as far as possible. From specification to service. From product intake to packaging. And from machines and systems to complete control and automation. And to guarantee a well-functioning and robust production line, we keep sales, engineering, production, control, testing, delivery, service and the complete system integration in-house.
To this end, we start each project with a comprehensive inventory of your wishes and situation. Important here are the desired process steps, production quantities, available space, sustainability, ROI and delivery time. Throughout the project, you will have two Dinnissen account managers as permanent points of contact.
Automation & Control
A production line that is automated as far as possible becomes more important every year. Dinnissen has its own team of control specialists to realize the best solutions for both simple and complex challenges. Solutions based on more than 70 years of process experience.
Product intake
Whether you want to empty bags, Big Bags, tanker trucks or silos, Dinnissen has a proven solution for every situation. Fully automatic or manual equipment. Safety, hygiene and efficiency are key.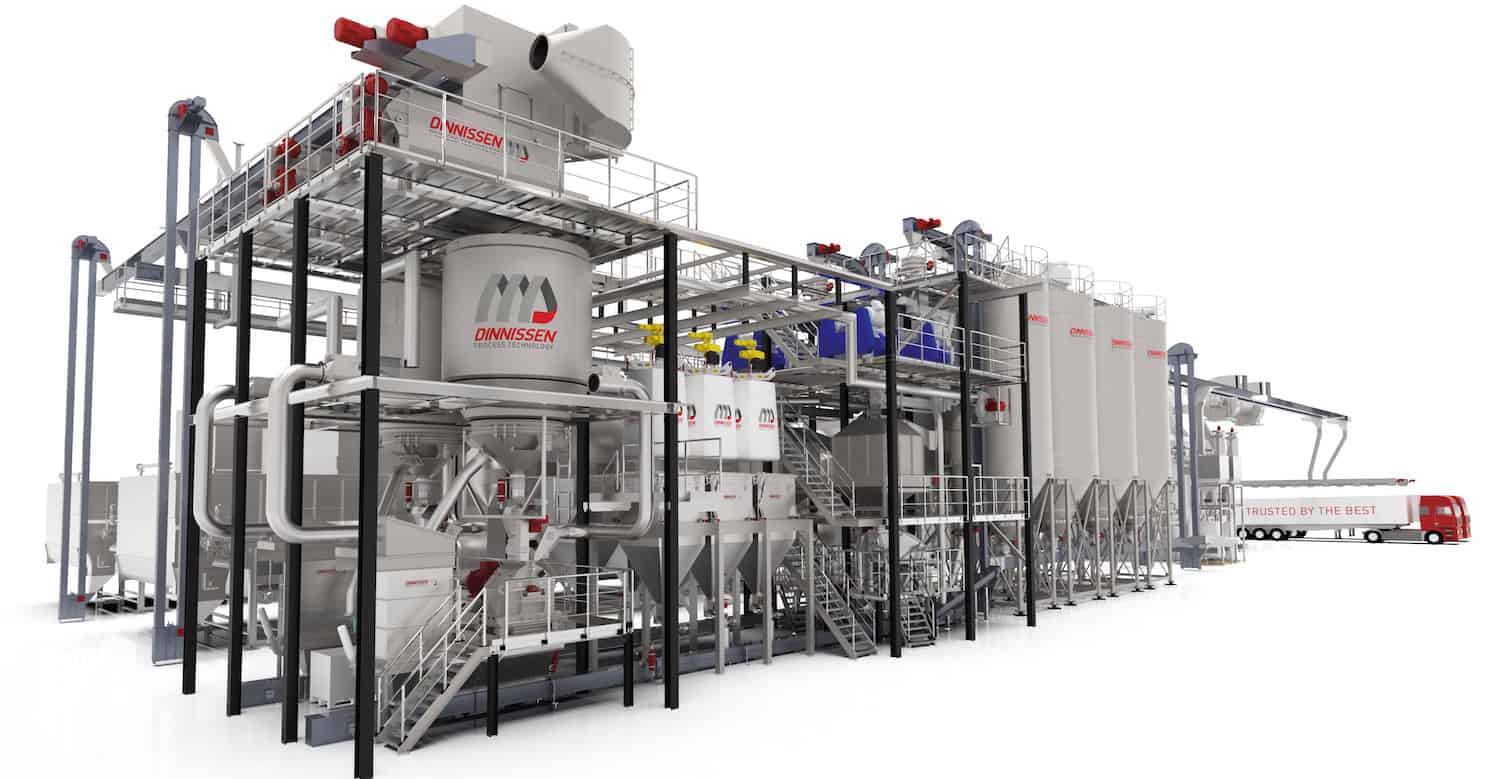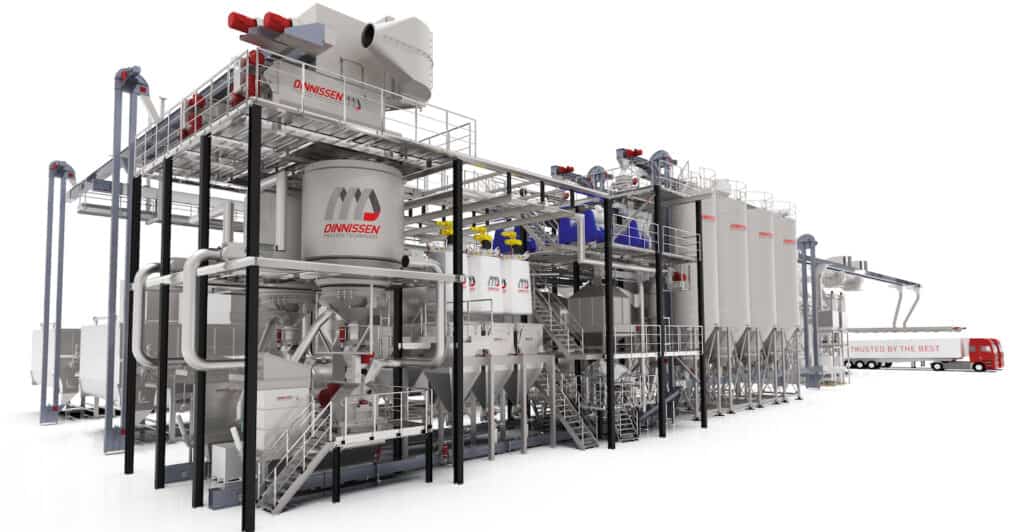 Conveying & Handling
Do you want to transport powders, grains or granulates over a short or long distance? And do you want this to be done hygienically, dust-free, efficiently, energy-efficiently but also carefully? Dinnissen offers you several proven pneumatic and mechanical solutions for the most diverse packaging units. Solutions that have proven themselves all over the world.
Feeding & Weighing
Everyone understands the importance of correct weighing and continuous or batch dosing. Including accurate registration of volume and weight. Dinnissen can help you in this area, with both gravimetric and volumetric solutions. Your Dinnissen contact person will be happy to listen to your needs.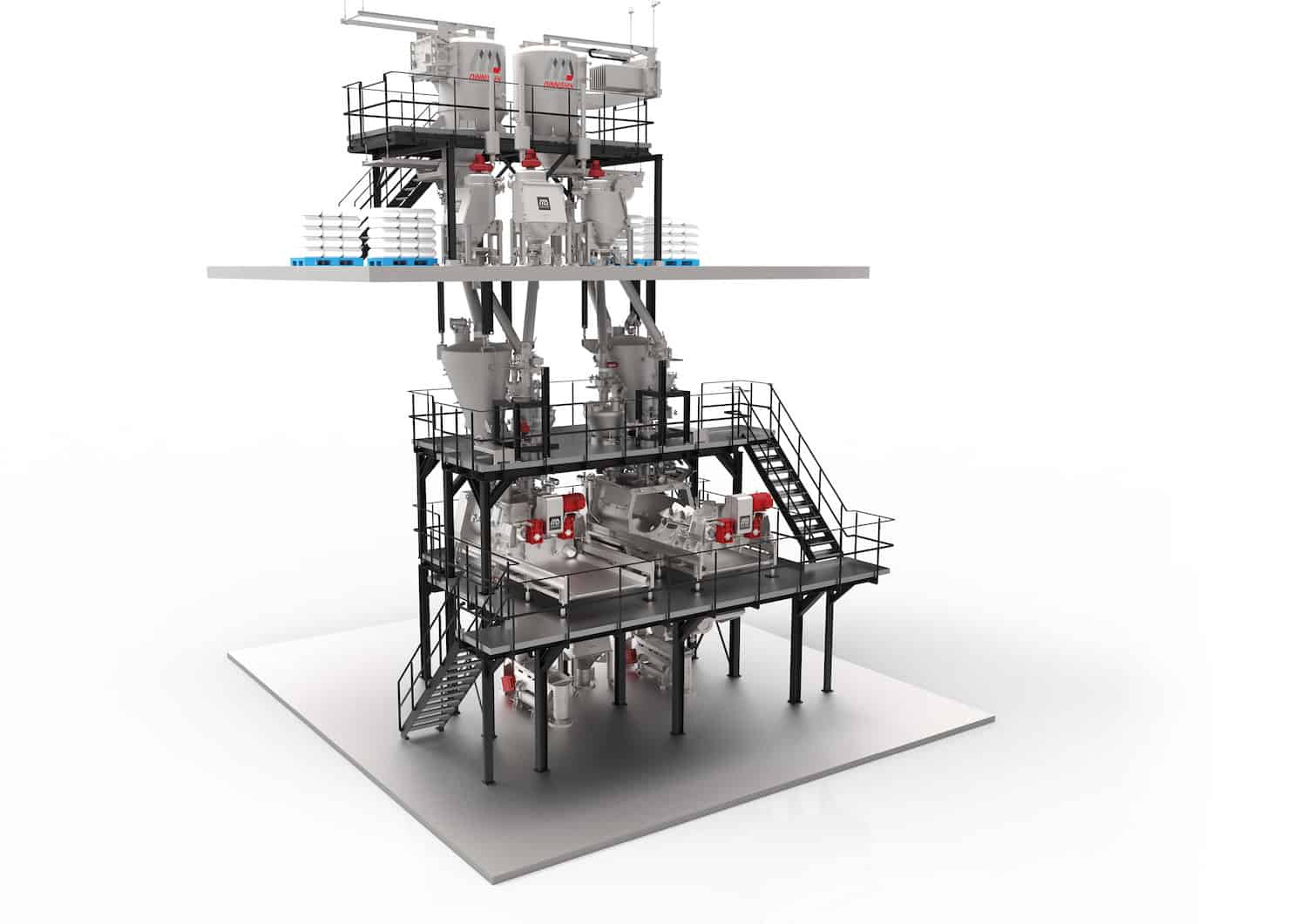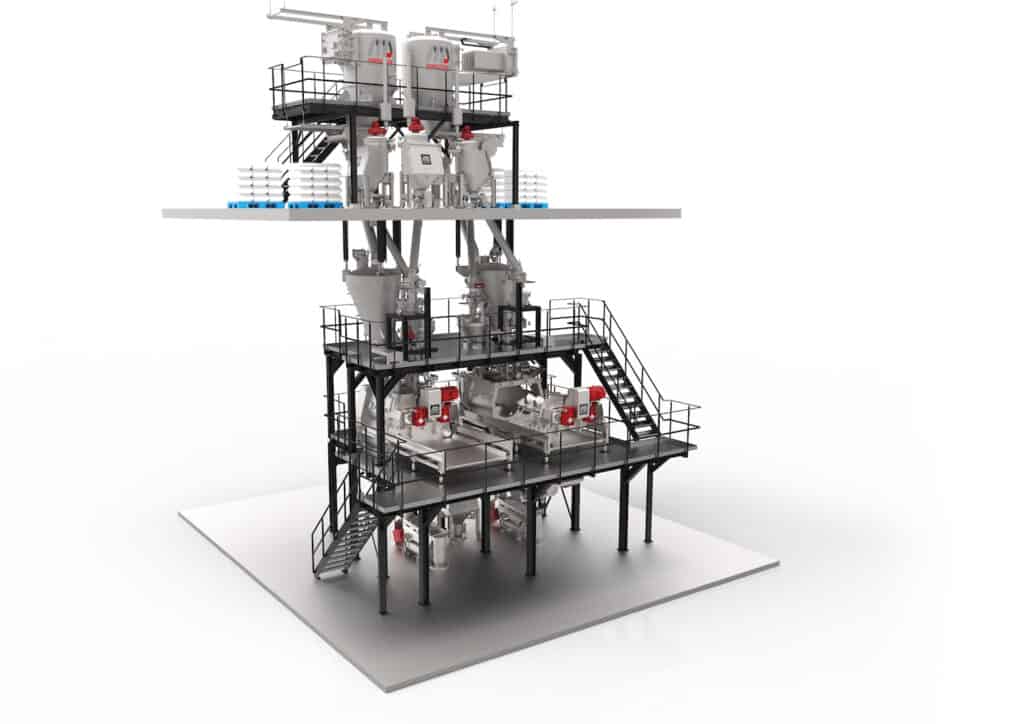 Mixing & Processing
Powders, granulates, extruded products, micro-ingredients, from liquids to fresh vegetables; with Dinnissen solutions you achieve exactly the desired homogeneous result. Fast to save time, costs and energy, and accurate to prevent product damage.
Milling & Grinding
Dinnissen helps you to quickly and efficiently grind and break ingredients to exactly the right composition and grain size. Key concepts here are uptime, hygiene, energy savings, minimal waste and the prevention of contamination.
Sifting
Whatever solution you are looking for, Dinnissen has a wide range of innovative solutions ready to sieve powders, grains and granules quickly and reliably with exactly the desired end result.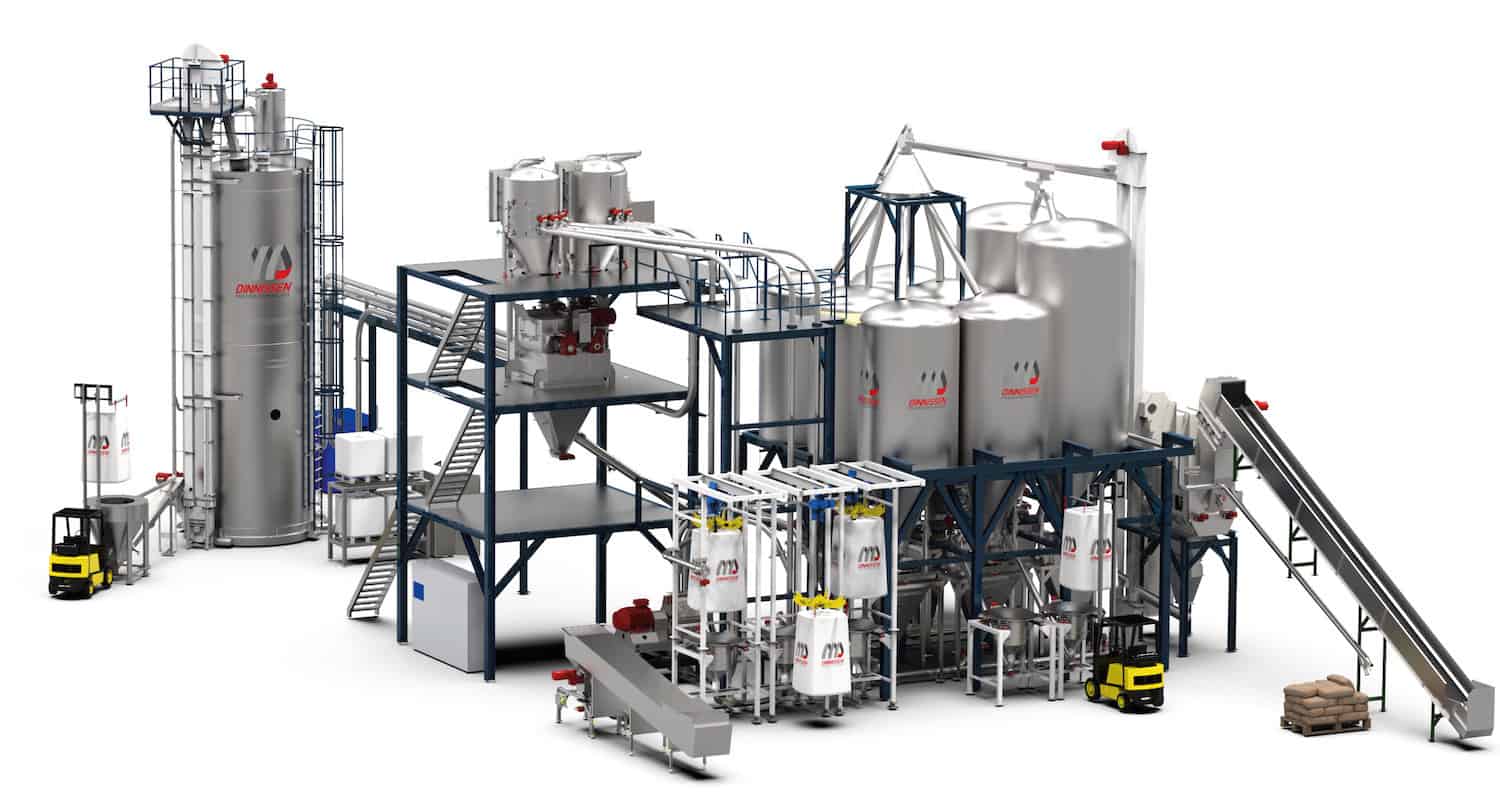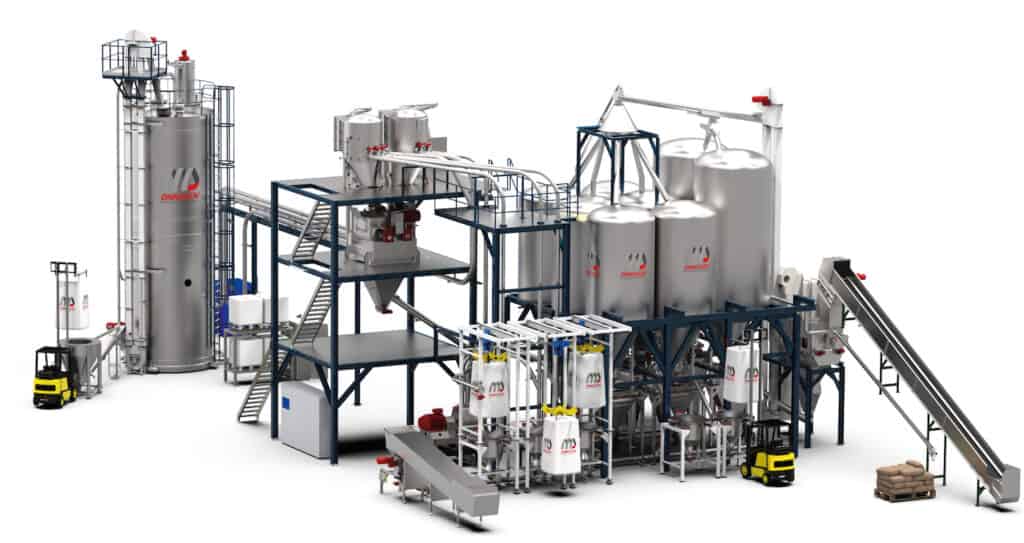 Packaging
Do you want to pack quickly, efficiently, hygienically and dust-free according to international guidelines? Or an optimal logistical solution for, say, one Big Bag a week or 50 Big Bags an hour? Or do you want a solution for emptying or filling barrels, bags or octabins? Dinnissen has the answer to all questions and a solution for every challenge.