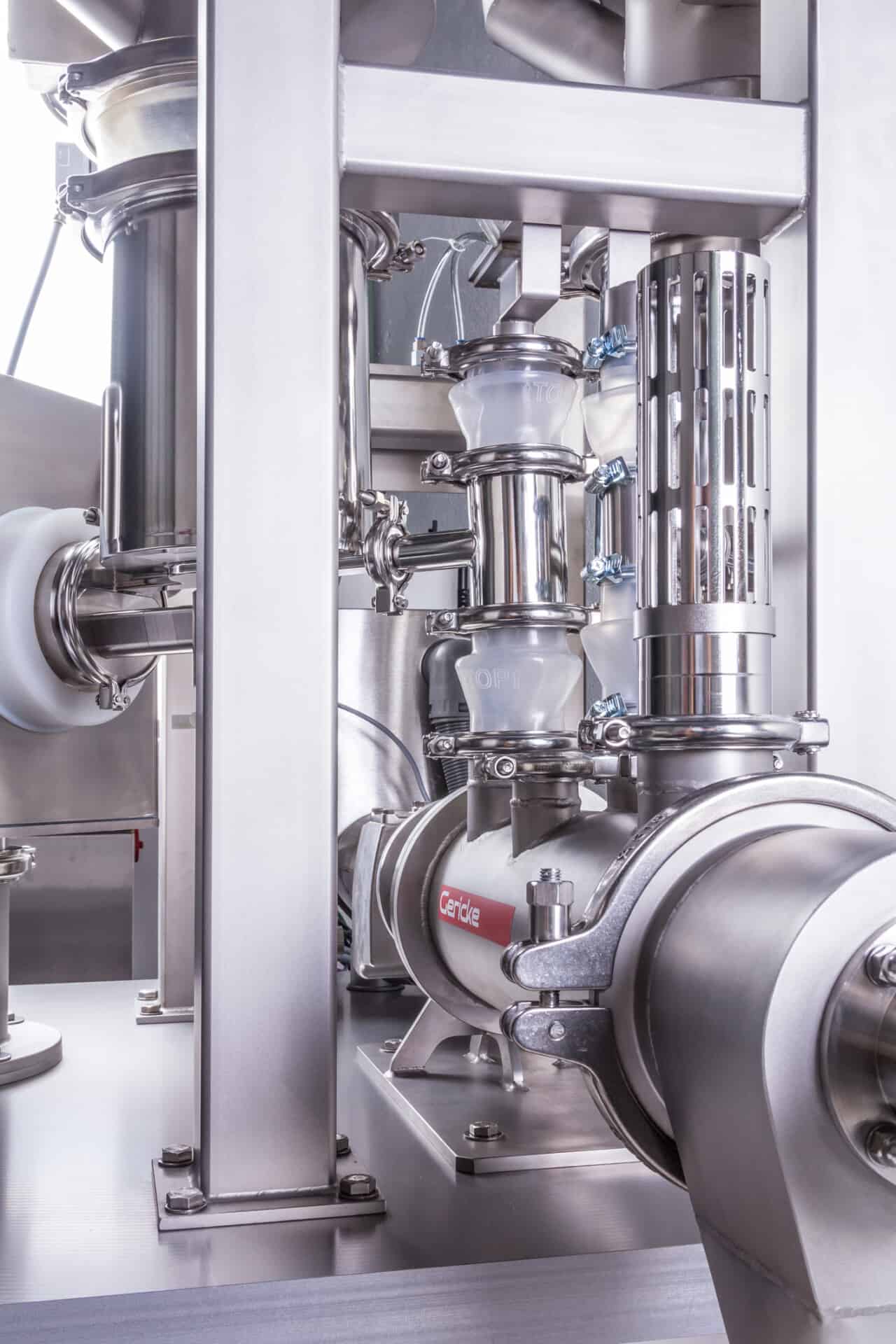 Flexible fittings in the Gericke GFT Sleeve line from process equipment manufacturer Gericke USA, Somerset, NJ, feature a thin, lightweight, durable design that seals connections between machines without applying significant weight or pressure to load cells. Manufactured from food-grade vinyl methyl silicone (VMQ), the Gericke GFT Sleeves eliminate a factor in calculating batches by weight to support accurate feeding, mixing, pneumatic conveying, and other processes that require highly accurate weight data.

Developed as a hygienic method for linking processes in food, pharmaceutical, nutrition, chemical, and other sanitary processes, the Gericke GFT Sleeves replace cumbersome clamps and polyester and textile sleeves that can trap materials in process with a sleek, translucent design that sets the sleeves between two mounting rings to form air-tight, waterproof connections. The FDA-compliant sleeves are free of Phthalate and Bisphenol A (BPA) and disassemble easily for quick cleaning. The line of sleeves comprises five sizes in diameters ranging from DN 65 to DN 200 mm (2.5." – 8").
This article is published by
Gericke Feeding, Mixing, Conveying, Size Control Technology. High-class workmanship for a world of industry. Gericke supplies conveying, sifting, high-precision feeding, and mixing solutions that handle a broad range of ingredients such as pellets, powders, floodable powders and fibreglass for food, chemical, industrial, and pharmaceutical industries.
Gericke process ...