Moisture measurement with M-Sens
The drying process is considerably important for final product quality and material processing. Dryer systems can be placed in different parts of the process, according to specific requirements, e. g. before material processing to comply with recipe specifications or between the material processing and packing areas. To control the dryer performance, some parameters indicate whether it is necessary to adjust the process settings.
Process data
| | |
| --- | --- |
| Customer: | Food |
| Material: | Cereals (wheat, corn, canola) |
| Flow rate: | 10 – 20 % |
| Installation: | Hopper after dryer |
| Function: | Dryer efficiency control |
Solution
Specifically developed for online moisture measurement of bulk solid materials, the M-Sens 2 is very accurate, reliable, robust, and easy to use; essential requirements for the purchase decision. The sensor was installed on the hopper directly after the dryer, where material flow occurs constantly and in homogenous conditions. Using the industrial communication protocols enables the generation of different calibration curves according to each material, providing very high accuracy.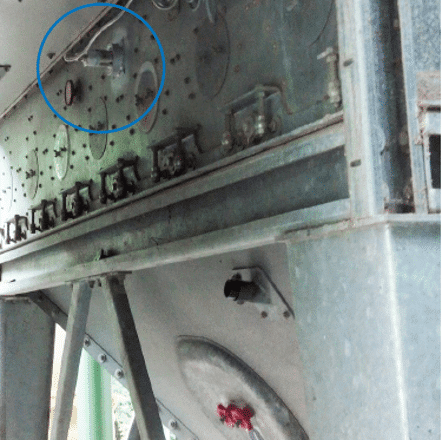 Depending on the material processed, the PLC switches the calibration curve automatically, making the procedure as easy and transparent as possible. The fuel consumption was additionally reduced as a result of the moisture information.
Customer benefit
Optimization of dryer efficiency
Reduction of fuel consumption
Control of processing velocity
Compliance with moisture set point
Quality optimization