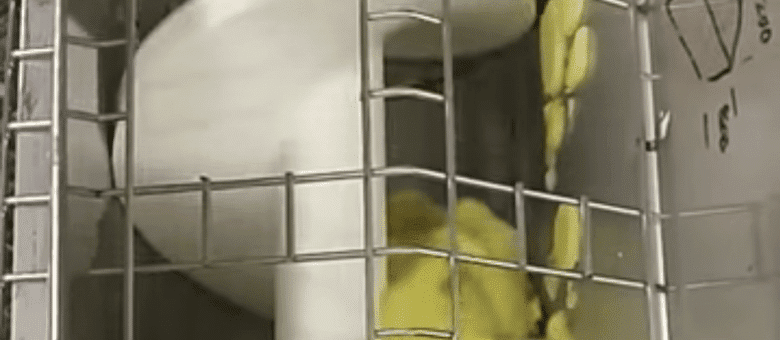 A Finnish company specialized in potatoes preparation, chose Archimedys modular screw conveyor made of plastic to improve the efficiency of its production line.
Indeed, with a stainless steel screw, while slicing operations, pieces of potatoes tended to be crushed and pressed between the turns of the screw and the auger used to convoy them. The waste rate sometimes reached 20%.
Thanks to the self-supporting effect of modular Archimedys screw made of plastic, modules act like scrapers and move potatoes slices smoothly. The waste rate is now close to zero. With the installation of Archimedys screw in his existing conveyor, our customer saved time and money.
The project was driven by Oinonen Tooling and concerned 5 meters long DN230 screws.
Click to find out more about Archimedys modular screw conveyor
Click here for related articles online
Find manufacturers of screw conveyors in our Equipment Guide
Sign up for Mechanical Conveying E-Updates
Recent Mechanical Conveying e-newsletters
Read our last "Mechanical Conveying" e-newsletter campaigns here:

We are first engineers and we work with you using proven methodologies
Creation, development, or improvement of your products and methods
Research of innovative solutions
Staff training
Exventys, a force of creativity
Overcome technological barriers
...