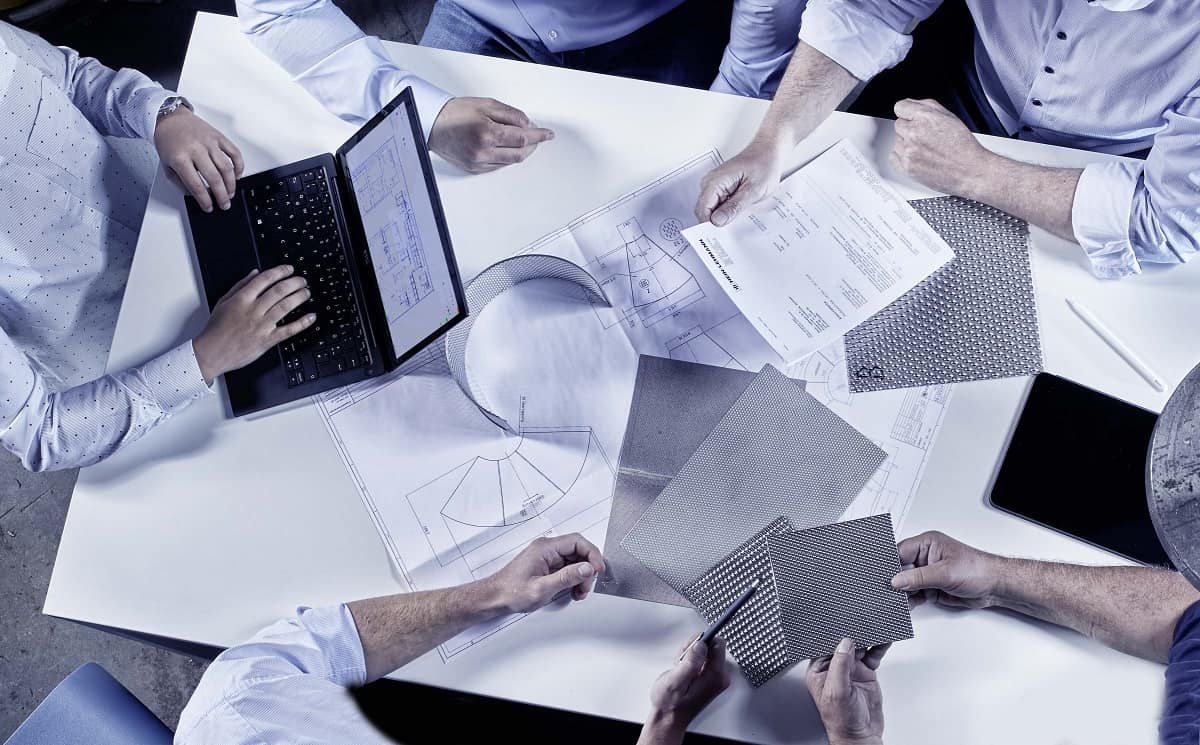 German small and medium-sized enterprises also suffered from the Corona crisis. The downtime of entire production facilities, caused by sometimes dramatic delivery bottlenecks and staff absence, has brought many traditional companies into economic trouble. Fortunate were those, who had already positioned themselves in line with the market by making sensible investments.
Hein, Lehmann GmbH from Krefeld in North Rhine-Westphalia, for example, is one of the traditional German companies that have built up a robust market position over many years through innovation and customer-oriented service. This is why investment plans here did not have to be put on hold even during the crisis. "Several years ago, we already drew up plans to consistently continue the modernisation of our Conidur production. These plans were also consistently implemented in 2019. Our main focus was on modernising our machinery, such as the perforating machines, and further processing with modern
systems for cutting and welding. In the medium term, we are pursuing the goal of a continuous increase in sales while maintaining our high quality standards. The demand for our Conidur perforated sheets is constantly increasing worldwide and in this respect we are following the market and its demands," said Andreas Langen, sales manager of the product group at Hein, Lehmann, commenting on the investments. Since the production of the sheets with perforations from 0.05 mm requires extreme precision, manual finishing was often used in Krefeld in the past in order to meet the company's own quality standards. The same applied to coarser perforation ranges up to 6.5 mm, where today, with the help of the new equipment, reworking is no longer necessary to achieve a uniform perforation pattern.
In addition to optimising production, tests are regularly carried out in Krefeld to improve and supplement the materials used, for example with plastic perforated plates, which could enable completely new product designs in the not-too-distant future. Since today's technology supports ever more extensive fluidisation tests in a shorter period of time, Hein, Lehmann is investing here – also independently of the current crisis – in the expansion of the existing test room. Through the acquisition of a new, state-of-the-art test facility, it will be possible to carry out and document very extensive tests as early as 2022, as planned. In this way, the company will ensure that new findings in the areas of materials and processing technology can be immediately tested in practice in order to be incorporated into new product developments. This is because, especially in the context of digitalisation, new possibilities for control, automation and optimisation regularly arise – also in the production of perforated sheets.
The strategy of providing for the future through constant investment and innovation is paying off these days for many medium-sized companies in Germany. The example of Hein, Lehmann shows that tradition and obsolescence by no means have to go hand in hand. In any case, the Conidur product range will continue to gain market share even in times of crisis thanks to clever investments.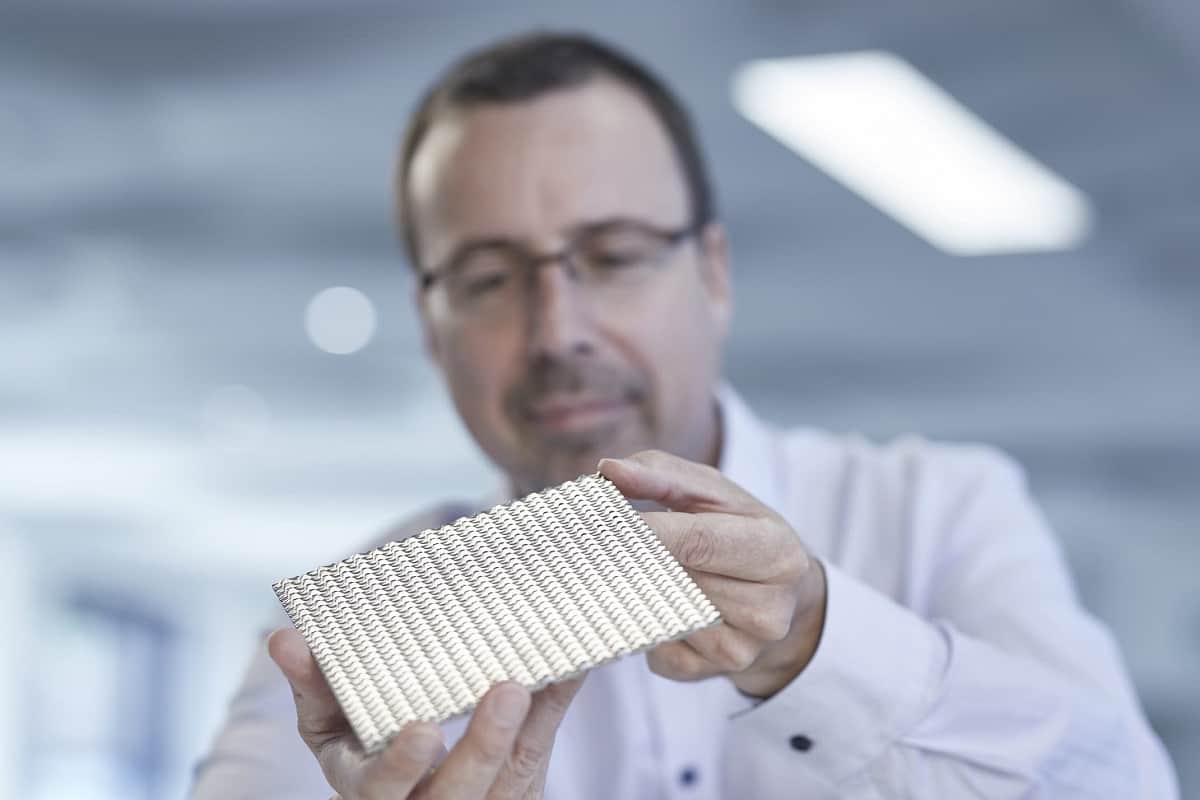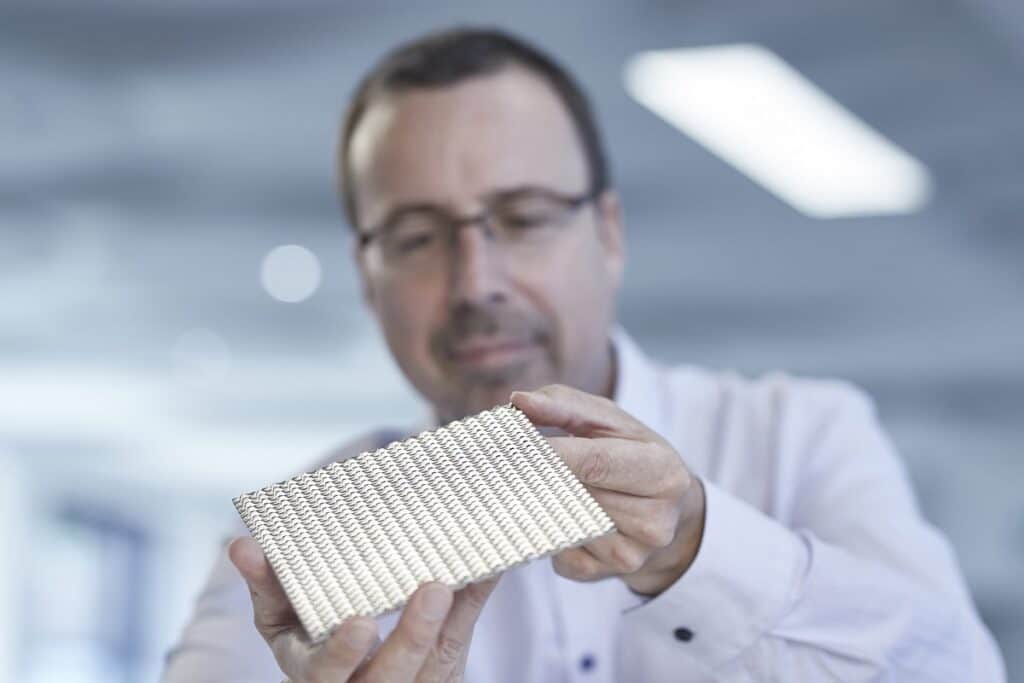 This article is published by
From screening technology to separating technology to conveying technology – our first-class products can be customized and used in such versatile ways that they can be deployed in almost all industries: from ...