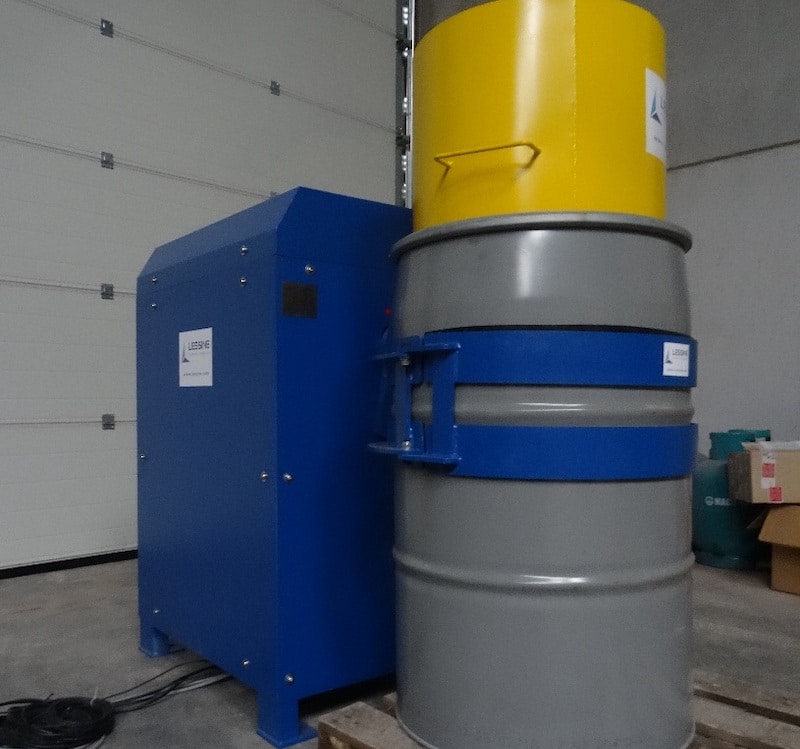 For more than 125 years, Lessine company has been designing solutions fully adapted to its customer needs.
In this context, Lessine has developed a large range of mixers, for various applications. Among them: the MFD200 & the MFD200AT.
Our range includes two types of drum blenders:
The "classical" one – MFD200
The MFD200 is the classical and manual version of our drum blenders.
It is designed for drums from 50 to 220l and is offered with various manual fastening options.
The automated one – MFD200AT
The MFD200AT is a practical, ergonomic, and significantly easy-to-use powder mixer.
This fully automated mixer maximizes the homogenization in the shortest possible time and ensures optimal mixing.
Both allow the homogenization or re-homogenization of mixtures by batch in barrels of all sizes and designs. The recipes are prepared in suitable recipients. The barrel for blending is affixed onto a slanted turning shaft; it attaches very easily to the support of the blender and follows its rotation movement. A high-energy device may be added for difficult products.
Lessine drum blender advantages:
· Products are mixed directly in the drums in which they are stored
· Adaptable for different capacities of barrels
· Facility of passing from one recipient to another
· Possibility of putting several types of barrel in a single support
· Maximum flexibility
· Relatively low energy consumption.
This article is published by
Based on its 125 years' experience in design, development, construction and installation of equipment, Lessine differentiates itself thanks to the considerable know-how and the technical expertise in developing tailor-made solutions for five major technologies: milling, mixing, drying, separation and handling. Lessine's solutions are focused ...