Shipping a bulk cargo in container has never been more SAFE and EFFICIENT.
The Barless Line technical development started in 2014, involving the Polytechnic University of Bari that validated our model, obtaining the US patent in October 2017, now being formally recognized and protected in China.
Nowadays the Barless liner is widely adopted in the chemical and food industry worldwide, from Korea to Mexico.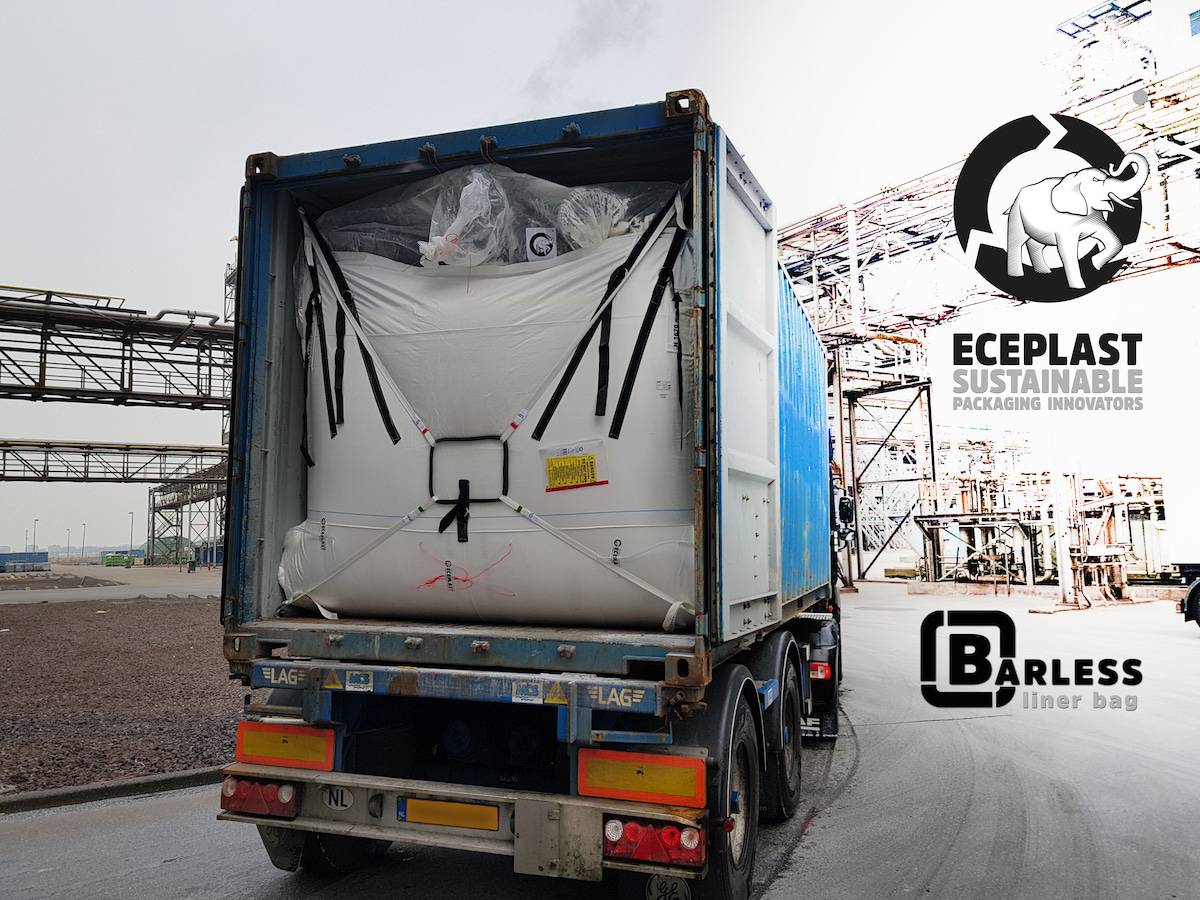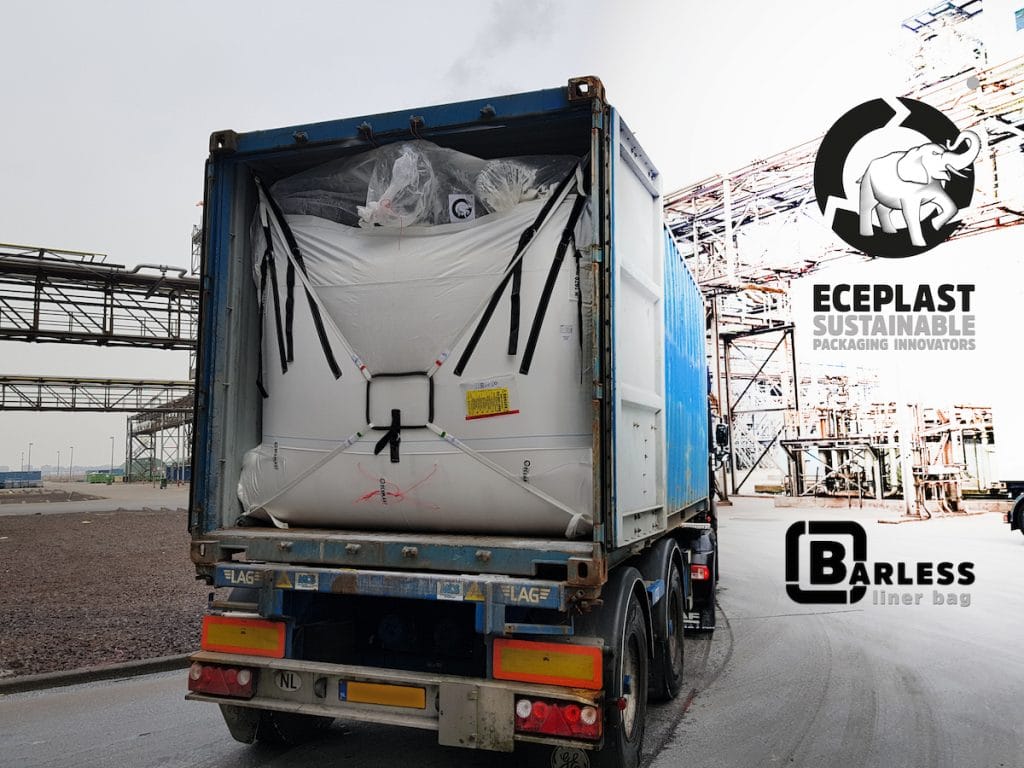 Chinese patent truly represents our capability to approach the market globally, offering the highest standard liner bag in the world, able to be convenient and safe at the same time, with a drastic reduction of potential risks and fatal accidents.
Still today customers are free to decide how the secure the loading area: common method is to use steel bars but every time is to decide quantity, size, thickness etc.. Some people are still using slabs or wooden planks and even cardboard plates to secure the cargo. A very huge waste of time and dangerous operation.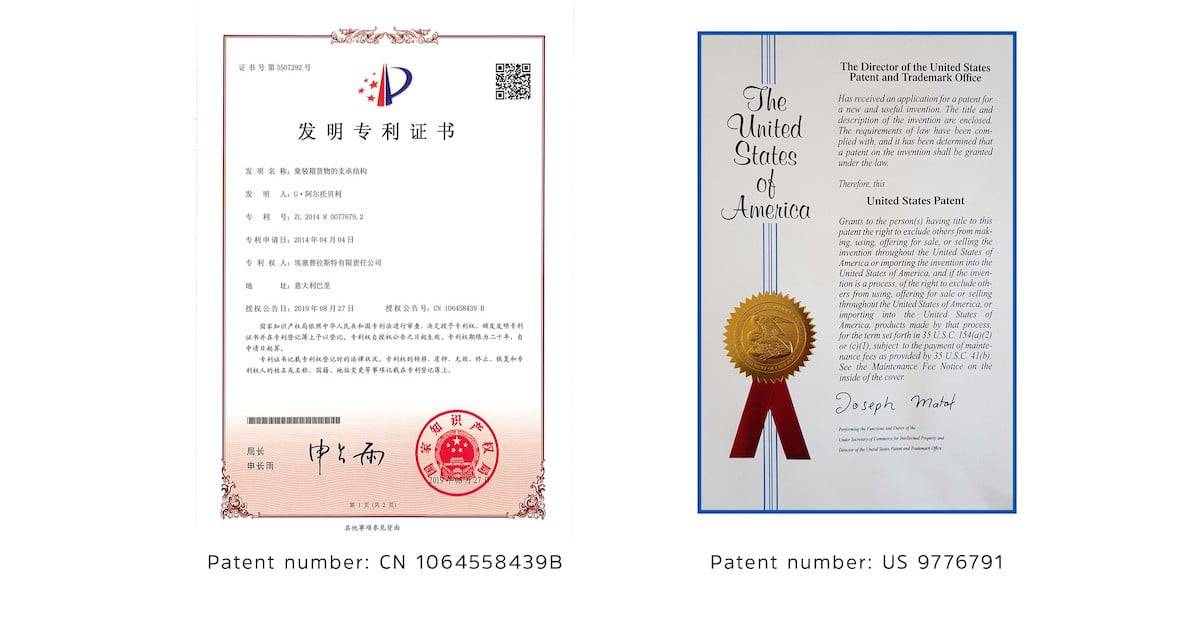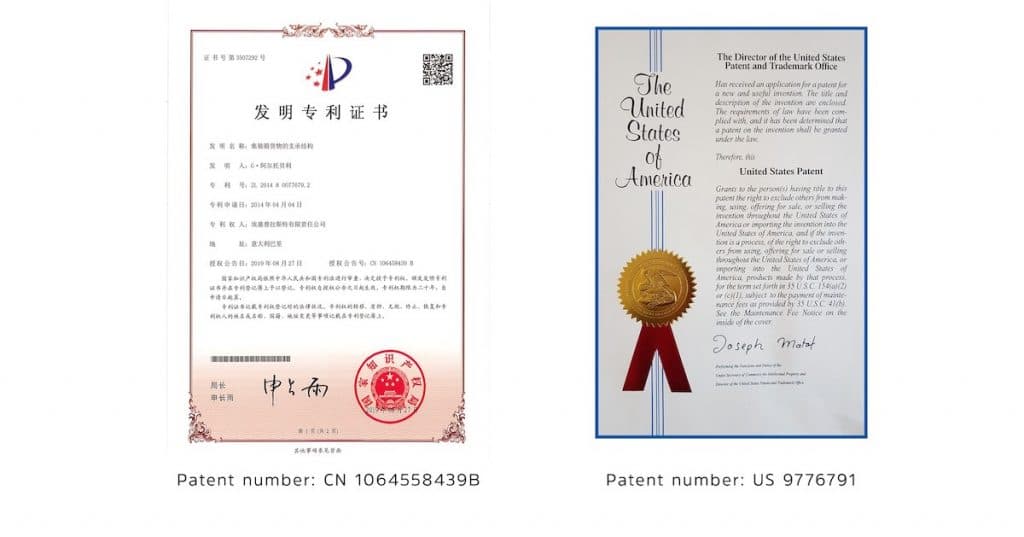 Is the knowledge of 25 years in this field that allows us to be recognized as innovators in the bulk packaging industry.
The support structure for the Barless Liner eliminates the costs and risks of steel bars at the bulkhead by using a series of pre-tensioned belts, which are connected to an elastically deformable composite element in the centre of the ring. The tension of the whole structure is adjustable, acting on any belt.
The Eceplast Barless Liner is available with multi-layer coextruded LDPE film and comes with a specially design at the bulkhead that increases the safety level and ease of handling being suitable for any conventional discharging equipment.