The microwave sensor for continuous moisture and process temperature measurement including flow detection for solids.
Most bulk materials have a residual moisture. With the help of online moisture measurement, it can be determined in real-time directly in the running process, whereby production and quality can be optimized. Our sensors offer the ideal measuring solution for the determination of the residual moisture content of dusts, powders, granules, wood chips and other bulk materials in various installation situations such as container outlets, screw conveyors, chutes, conveyor belts, etc.
Moisture ranges 0 … 65 % (depending on material)
Measurement accuracy 0.1 %
Online moisture measurement
Instant and accurate process/material temperature measurement from 0 °C to 80 °C
Flow detection alarm
Independent of the material colour
Temperature-resistant up to 120 °C
ATEX-certified
Recording of surface moisture and capillary moisture
More information M-Sens 3 by ENVEA – SWR engineering
Click for related articles online
Sign up for Instrumentation & Control E-Updates
Recent Instrumentation & Process Control e-newsletters
Read our last "Instrumentation & Process Control" e-newsletter campaigns here: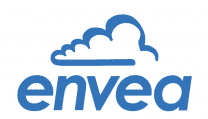 ENVEA Process GmbH specializes in measuring systems for bulk material and solids: Measurement of mass flow, moisture, dust and velocity as well as level detection ,flow/no flow detection and screen break detection. Good and simple solutions – for a wide range of industries involving the processing of solid materials. Made in Germany.
ENVEA ...